Jim Carrey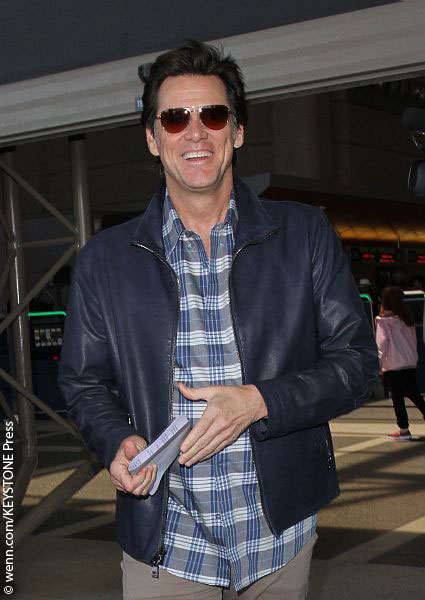 has been given an ultimatum: release the results of an STD test and wave goodbye to a lawsuit or prepare to face the consequences.
The mother of the Ace Ventura actor's ex-girlfriend has come forward to reveal that she will gladly drop her lawsuit against him if he makes public the 2013 STD test results he took under the alias "Jose Lopez."
Brigid Sweetman is the mother of Jim's ex-girlfriend, Cathriona White, to whom Jim allegedly gave prescription pills before she ended her life in Los Angeles in September 2015.
The Bruce Almighty star also allegedly withheld information about his medical condition from Cathriona, who was a 30-year-old make-up artist at the time of her suicide. According to Brigid, Jim infected Cathriona with multiple STDs that he never disclosed and deceived her about the symptoms of the STDs.
In a statement given to TheWrap Wednesday, Brigid said, "Jim Carrey and his attorney have told the world that Carrey has never had STDs and he has never tested positive for STDs. They have called me and Mark (Brigid's estranged husband) 'shams' for claiming otherwise."
She continued, "I am demanding they immediately release the full 2013 lab results so people can judge for themselves who is telling the truth and who is lying."
Finally, Brigid added, "If they publicly release and publish the full Quest Diagnostics lab report for the blood sample Carrey gave on Jan. 28, 2013 at 11:40 a.m. under the name 'Jose Lopez' and if it shows Carrey did not test positive for STDs, I will immediately dismiss the case and apologize… But if it shows differently, and it will, then Carrey and his attorney must admit they have lied to the media and the public."
What do you make of this development? Let us know.