Mulan review: A fresh and empowering take on beloved classic
By Marriska Fernandes on September 3, 2020 | 2 Comments
Mulan layered with epic action and heart
Mulan, the live-action adaptation of Disney's 1998 animated feature, offers a new take on a beloved classic and keeps the heart and action alive.
Hua Mulan (Yifei Liu) has always been a spirited girl. As a young child, she chased chickens, climbed rooftops and caused chaos, making her parents worry. Her mother says, "A daughter brings honor through marriage. Your job is to bring honor to the family." When she's older, her parents decide it's time for her to settle down. Mulan's mother schedules a meeting with a matchmaker. However, Mulan accidentally ruins the meeting due to a minor distraction. The matchmaker is enraged and her family is upset.
When Northern invaders led by Böri Khan (Jason Scott Lee) threaten to take over the country, the Emperor issues an order that each family must send one man to serve in the Imperial Army to defend the country. Since her father Hua Zhou (Tzi Ma) is the only option in her family, he volunteers despite his leg injury. That's when Mulan decides that she will protect her father and sneaks out at night to go to the army camp, disguising herself as his son, Hua Jun.
Mulan gets trained along with the men under Commander Tung (Donnie Yen), who leads the Imperial Army. Meanwhile, Bori Khan and his army, with the help of the witch Xianniang (Gong Li), makes a move to get one step closer to the Emperor.
Mulan is a departure from the original animated film — it took me by surprise, but that's what kept the suspense going. It's less of a remake and more of a spin on the classic. I'm not sure how fans will take that, but I quite enjoyed this version. It's still rich with Chinese culture and tradition.
Fans of the animated film will enjoy the subtle nods and throwbacks in this one. While the songs are absent in the film, we do get to hear Christina Aguilera's new take on "Reflections" (a spin on her 1998 version from the original film) and a new song, "Loyal, Brave and True" at the end of the film, both a treat to hear.
Mulan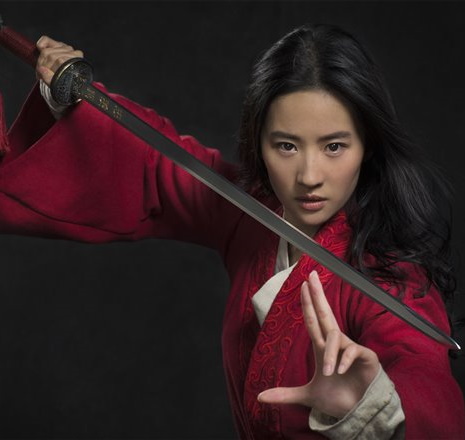 is an incredibly rich and empowering film layered with eye-popping action sequences and a gorgeous production design. The spectacular fight choreography is what keeps the action alive and you won't want to take your eyes off the screen.
This time around, the movie is less focused on romantic love for Mulan, and more on forging her own identity and her chosen path — a refreshing take, in my opinion.
Yifei Liu doesn't give less than a full performance. She remains true to her character and dedicated to her craft, displaying grit and valor in every scene.
She crafts Mulan with sincerity, playing the part of a warrior seeking to bring honor to her family, but not through marriage, as is tradition. Yifei's version of Mulan is nothing short of empowering. She is the one who comes to the rescue of her male counterparts, without being too dramatic or flashy.
I did love Mulan's adorable sidekick dragon Mushu in the animated film, and would have liked to see him in the live-action version. Instead, he's replaced by a phoenix that's only seen hovering over her and protecting her. Mushu was a source of laughter in the animated entry and I did miss that. Gong Li, who plays powerful witch Xianniang, didn't have a strong enough presence, and as a new addition to the film, I expected her to have a better story line.
Overall, Mulan does feel authentic and real, with a more serious undertone. While many love the animated film, this live-action version will create a new place in the hearts of fans. Families and young ones will be inspired by Mulan, who serves as a solid role model.
Mulan is available on Disney+ starting September 4, 2020.~Marriska Fernandes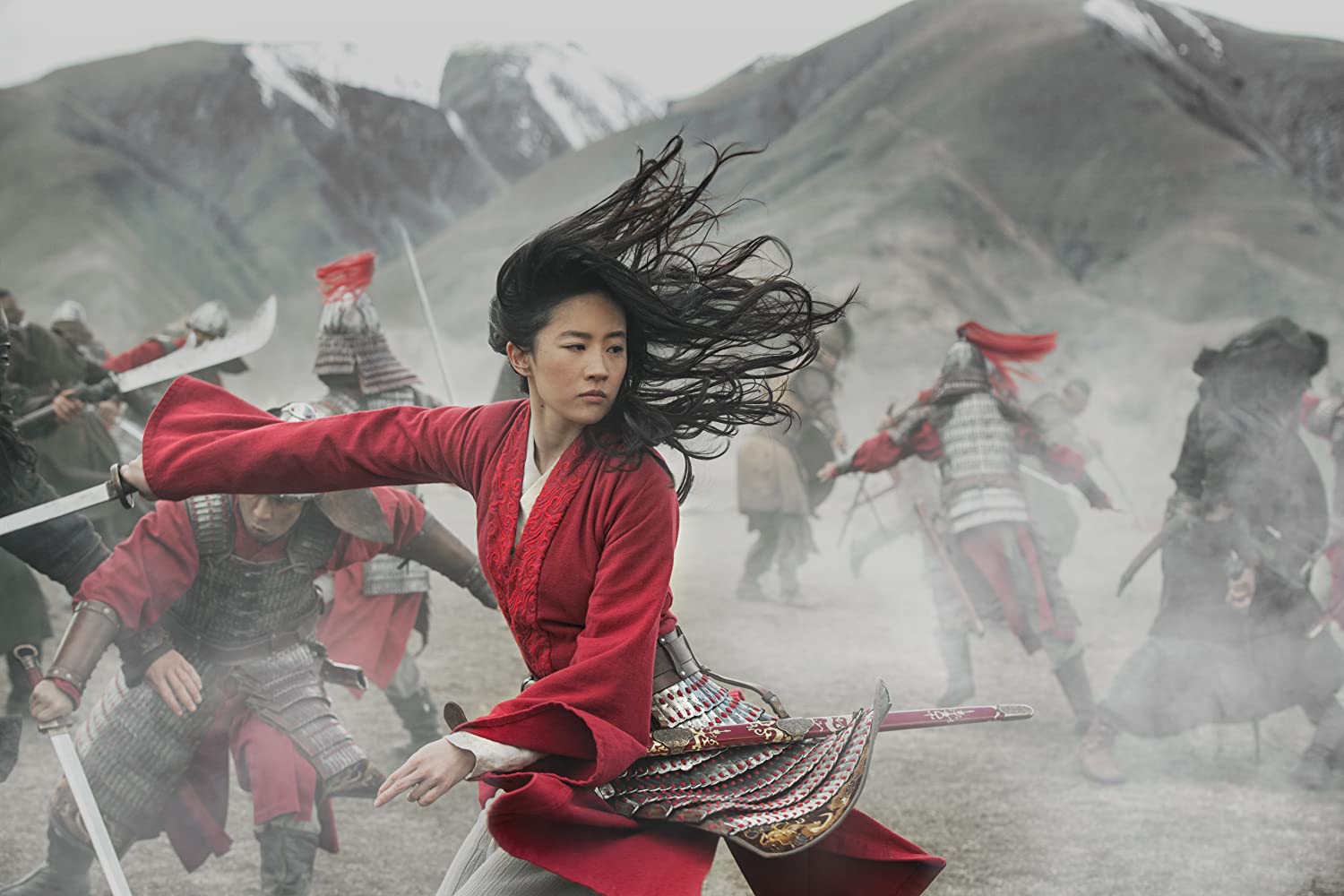 ---
---
---
---
Similar Articles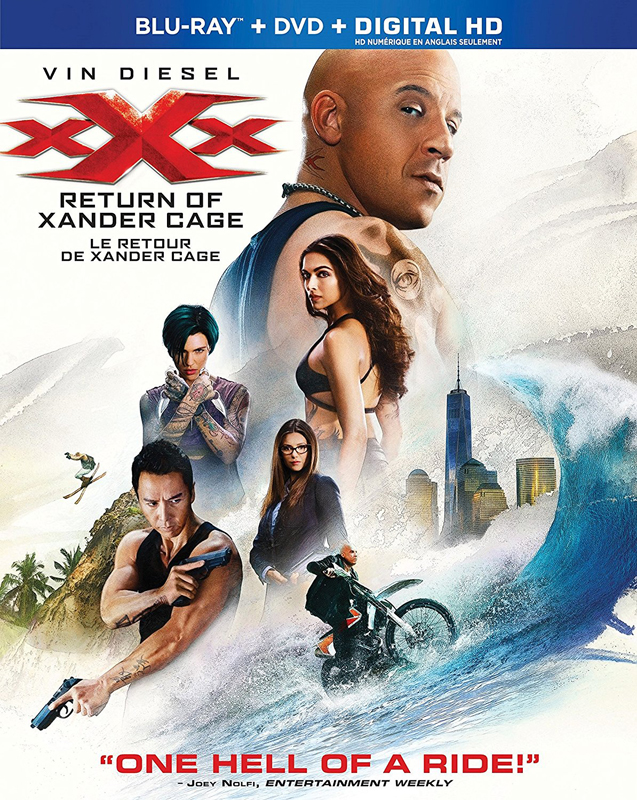 May 16, 2017 | Leave a Comment
Vin Diesel returns as Xander Cage as he comes out of retirement to recover a deadly weapon known as Pandora's Box in the third installment of the action series.
---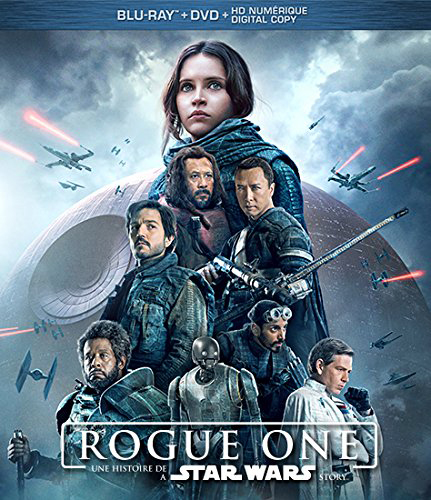 April 3, 2017 | Leave a Comment
Jyn Erso fights the Imperial Empire for the plans of the Death Star in the latest addition to the Star Wars franchise, Rogue One: A Star Wars Story. Click to read our Blu-ray/DVD review.
---
---