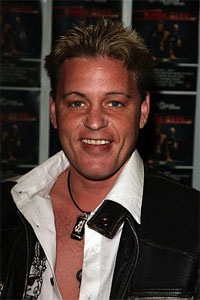 The investigation into actor Corey Haim's tragic death is heating up. According to reports, approximately 20 doctors have been handed subpoenas, which will force them to give evidence in connection with Haim's alleged drug ring connection.
Canadian-born Haim passed away in his mom's Los Angeles apartment earlier this month. The actual of cause of death is still unknown, but California's Attorney General Edmund G. Brown Jr. has indicated that Haim most likely died from a overdose of an illegal order of OxyContin painkillers.
Haim has been linked to a drug ring and could have had up to 20 doctors unknowingly writing prescriptions for him. Officials at the Los Angeles County Coroner's Office have identified the medics and sent them subpoenas, according to TMZ.com.