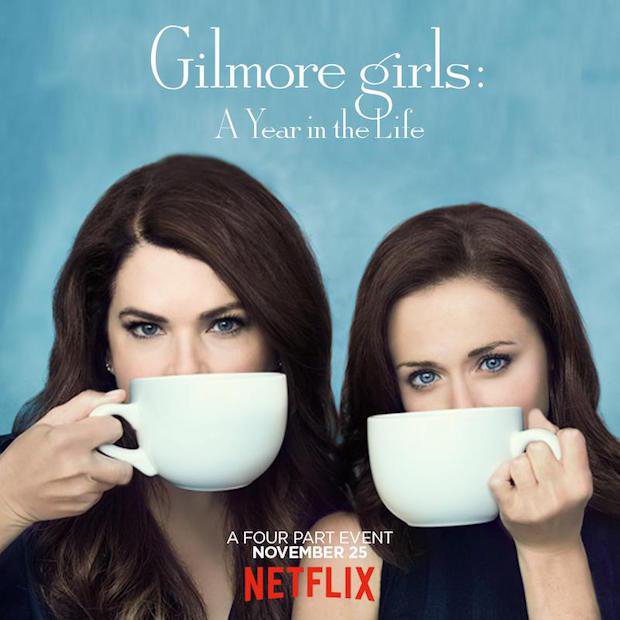 "I need coffee in an IV!" said the one and only Lorelai Gilmore. On October 5 we will officially be celebrating Gilmoreversary. What's that? Well, since you asked.
Gilmoreversary [gil-more-uh–vur–suh-ree]:
(noun, singular)
The yearly recurrence of a date of an important past event.
The yearly celebration of the series premiere of Gilmore Girls on October 5, 2000.
To celebrate this memorable day, Netflix is bringing Luke's Diner to Toronto — that is our favorite coffee stop after all. Fans can celebrate by grabbing their own Lorelai and/or Rory and heading out to one of four Luke's Diner locations in Toronto.
This Wednesday, fans will receive a free cup of coffee and a fun surprise under their custom Gilmore Girls coffee sleeve.
So all you fast-talking, coffee-loving Gilmore Girls, here's where you can grab your espresso in Toronto:
The Rolling Pin – 3429 Yonge St.
Infuse Café – 354 Yonge St.
Infuse Café – Gerrard Square Mall, 1000 Gerrard St E
Milano Espresso Bar – 266 Adelaide Street W., Unit 2
Vancouver fans can also sip Luke's coffee at  Trafiq Cafe & Bakery – 4216 Main St.
Gilmore Girls: A Year in the Life is a four-part series coming to Netflix on November 25, 2016. Until then, to celebrate all things Gilmore, we have put together some of our fave Gilmore Girls GIFs to set the table while the coffee brews:
So off you go coffee addicts, you've been gilmored!
~Marriska Fernandes