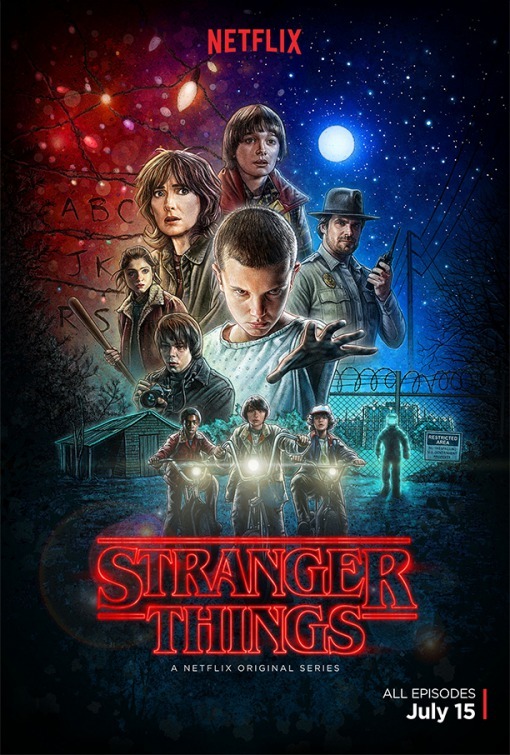 There's more to explore in the Upside Down.
Stranger Things, Netflix's highly successful summer series, has officially been renewed for a second season. The supernatural drama, which has been called an homage to '80s sci-fi and horror, was given the greenlight on Wednesday and will hit the streaming service in 2017.
The second season will consist of nine episodes, as opposed to the first season's eight.
News of the show's renewal broke with a teaser trailer released by Netflix. As the series' now iconic theme music plays out in the trailer, nine terms are flashed on screen. It's speculated that the terms represent the names of the upcoming episodes. They are: "Madmax," "The Boy Who Came Back to Life," "The Pumpkin Patch," "The Palace," "The Storm," "The Pollywog," "The Secret Cabin," "The Brain," and "The Lost Brother."
It's also indicated that "the adventure continues" in the fall of 1984, after the action of the first season unfolded in the autumn of 1983.
Set in the fictional town of Hawkins, Indiana, the first season followed the disappearance of a young boy and the efforts taken by his family, friends, and a police chief to retrieve him. It starred Winona Ryder in her first major TV role, and costarred David Harbour, Matthew Modine, Finn Wolfhard, Millie Bobby Brown, Caleb McLaughlin, Gaten Matarazzo, Natalia Dyer, Joe Keery and Charlie Heaton.
In an exclusive interview with Entertainment Weekly, Stranger Things creators Matt and Ross Duffer said the second season will feature the favorites of the first season, but will also introduce four new characters. Additionally, James Cameron and his body of work will influence the style and tone, the story will venture beyond Hawkins, and the alternate dimension known as the Upside Down will be further developed.
Check out the teaser trailer below.
What do you think about the return of Stranger Things? What questions are you hoping to have answered in the second season? Share your thoughts with us!