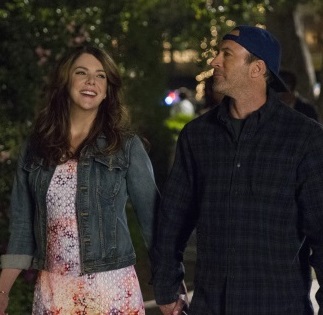 Gilmore Girls is back.
Not only did Netflix drop a teaser trailer, but also announced that the hit mother-daughter series is coming to Netflix November 25, 2016.
Gilmore Girls is the story of mom Lorelai Gilmore (Lauren Graham) and her daughter Rory Gilmore (Alexis Bledel). It tells the story of the life they live together in Hartford, Connecticut.
The entire cast is back, including Melissa McCarthy.
The show ran on the The WB from 2000 to 2007. The show's popularity endured thanks to streaming and televised syndication.
A trailer was also released today. Lorelai asks Rory if Amy Schumer would like her, and if John Oliver would find her hot, all the while the two are drinking coffee and eating pop tarts.
The trailer also suggests that the four part series will likely cover each of the four seasons. Hence the title, Gilmore Girls: A Year in the Life.
Fan girl in the comments! Tell us how excited you are that Gilmore Girls is finally back.
Oh, and Lorelai, does this answer your question?
.@vulture I would love her!

— Amy Schumer (@amyschumer) July 27, 2016

~ Yanis Khamsi