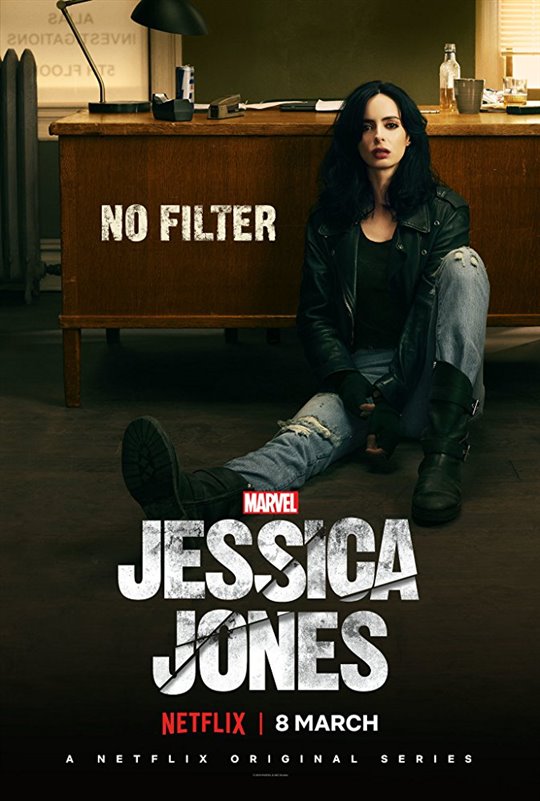 After over two years, Marvel's Jessica Jones returns with double the surliness, sass and rage in a very entertaining season two. If you liked the first season, you're going to enjoy season two even more as the show promises ample action and drama.
The season starts off with Jessica (Krysten Ritter) still running Alias Investigations, but now New York City is aware of her super powers. She digs up dirt for her clients, gets paid and moves on to the next, devoid of any human emotion. Trish (Rachael Taylor), who is Jessica's childhood best friend, is even more involved this season. Although she's very different from Jessica, they have a bond like sisters.
Trish starts digging into Jessica's past, specifically the accident 17 years ago that killed Jessica's parents and brother. When she finds out that Jessica was only admitted to the hospital 20 days after the accident, she brings this up with Jessica.
She's curious to find out why Jessica disappeared and how she acquired her super strength. Initially, Jessica is not interested in digging up her past. But when one of her clients who claims to have super speed, from the same experiment she underwent 17 years ago, gets killed by a powerful force, she realizes she has to look into her past.
Jessica Jones is one of Netflix's most interesting and promising shows because the lead character is complex, complicated and compelling, thus captivating our attention. She is not equipped with the "I'm a superhero and I'm going to save the world" attitude. She's got issues and a lot of anger, making her more human and relatable. At an anger management class, she reveals why her anger is justified. Her family was killed in a car crash, she was experimented on and given superpowers, and brainwashed by Kilgrave, who did unspeakable things to her, which we saw in season one.
Her rage is understandable and she wants nothing to do with people. I was riveted watching such a flawed heroine kick ass without the typical superhero glory. Krysten Ritter spits out sarcasm with swagger and sass like nobody's business. She also evolves this season. She realizes her rage pushes people away and you do see her working on it, with great unease.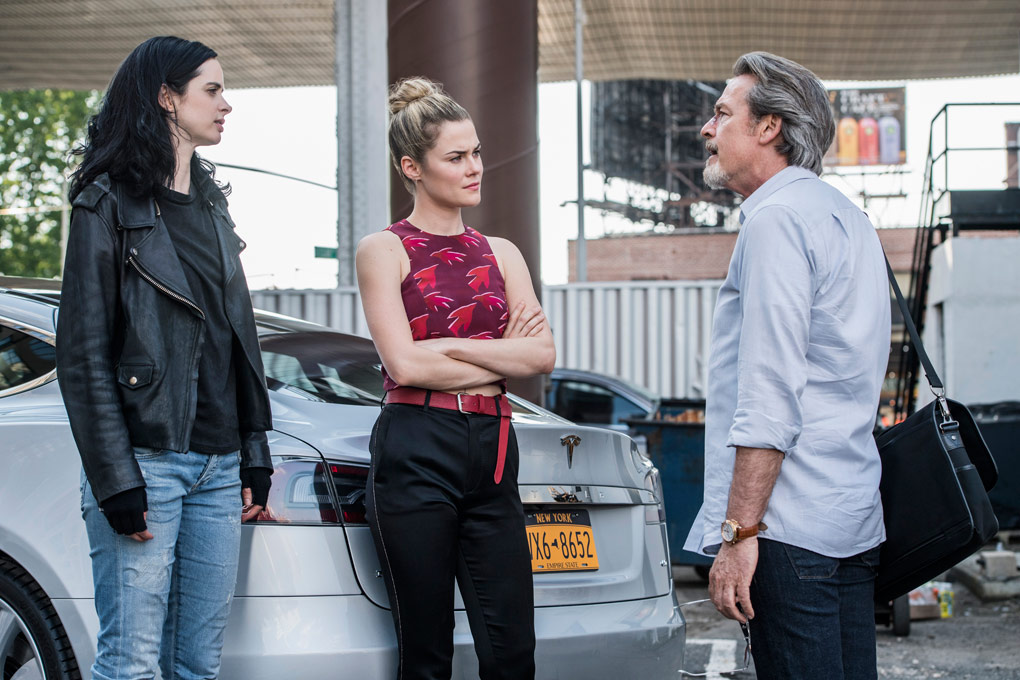 Trish, Malcolm (Eka Darville) and Jeri Hogarth (Carrie-Anne Moss) are also given more scenes, with meatier plotlines. They support Jessica and aid in her investigations, while helping her realize she needs to start trusting people.
This show is also a shout-out to the women in the film industry. The show is created by a woman, all the directors are women and most of the writers are women, along with a majority of the cast. Hence, the season is being rolled out on International Women's Day to further support female empowerment.
I really enjoyed the five episodes that were available for preview — binging them in a matter of hours. I liked it even better than the first season, which focused a bit too much on Kilgrave.
Marvel's Jessica Jones has got all the ingredients of a kick-ass superhero show, faring far better than some of their other Marvel series. I'd say, well done, Netflix — with due praise going to showrunner Melissa Rosenberg and Krysten Ritter! ~Marriska Fernandes
Marvel's Jessica Jones begins streaming on Netflix on March 8, 2018.