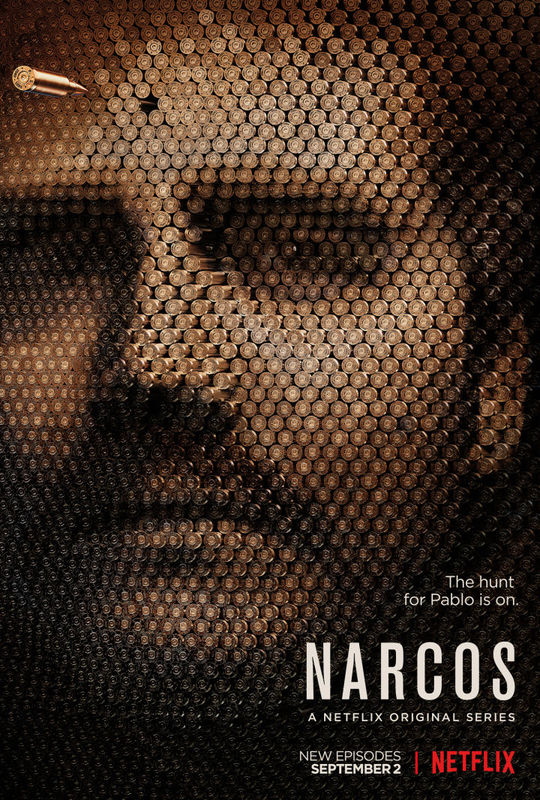 Now that season two of Narcos has hit Netflix, the streaming service has confirmed that the original series is being renewed for at least two more seasons.
The announcement comes only a few days after all ten episodes of Season 2 were released on September 2. José Padilha (Elite Squad, RoboCop) and Eric Newman (Children of Men) continue to serve as executive producers of the series, which is produced by Gaumont International Television.
Narcos centers around Steve Murphy (Boyd Holbrook), a DEA agent sent to Colombia on a U.S. mission to capture and kill the notorious Colombian cocaine kingpin Pablo Escobar (Wagner Moura). The series tells the true life story of the growth and spread of cocaine drug cartels across the globe, and the efforts of law enforcement to stop them.
Seasons one and two of Narcos are available for Netflix members to stream instantly in Ultra HD 4k, and season three of the show will be hitting Netflix sometime in 2017. ~Natalia Makarski
Click the video below for the official announcement: