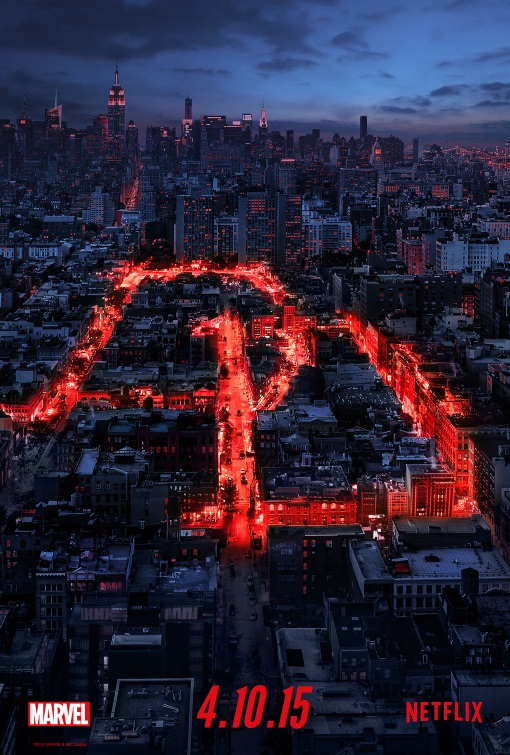 Netflix and Marvel Entertainment have released a trailer for the highly anticipated street-heroes series, Daredevil.
Daredevil follows the story of Matt Murdock, a blind attorney who masquerades as a crime-fighting vigilante at night because he wants to make his city a better place.
The trailer gives a glimpse of Daredevil's all black suit and reveals the show is more of a dark, graphic crime story rather than a superhero show.
Mudock, The Man Without Fear, is played by British actor Charlie Cox (Boardwalk Empire). The villainous Wilson Fisk a.k.a. Kingpin is portrayed by Law and Order's Vincent D'Onofrio. Sin City's Rosario Dawson also joins the cast as Claire Temple, "the nurse who works at night."
The 13 episode series debuts April 10 on Netflix and will be available in Ultra HD 4k. This is the first Marvel series to come to Netflix.