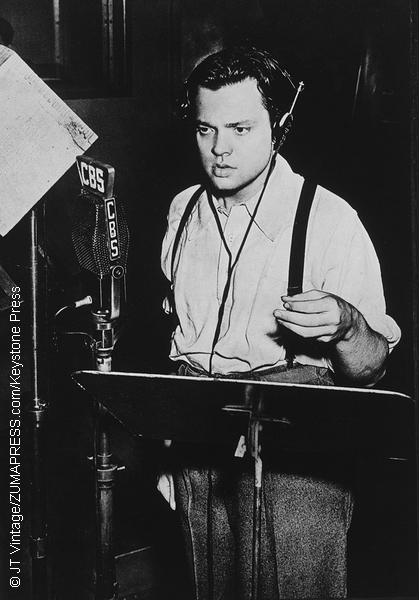 Streaming service Netflix saves the day as it offers to back the restoration and release of an unfinished cinematic treasure — Orson Welles' The Other Side of the Wind.
The Other Side of the Wind starred the late Dennis Hopper and John Huston (who would go on to become an Oscar-winning director), as well as Peter Bogdanovich (who would go on to become an Oscar-nominated director). Ironically, the story is about a famous filmmaker (played by Huston) struggling to complete his last film while contending with the new generation of young and up-and-coming directors.
The film was produced in the early 1970s, but remained unfinished due to a difficult editing process and financial issues. Orson Welles was said to have been editing up to five cuts of the film at once, which presented an obvious strain on completing the movie — and with his death in 1985, it seemed the film would never see the big screen. That is, until now.
Peter Bogdanovich had taken up the cause to get the film completed and released and started a crowdfunding campaign with Clint Eastwood and director J.J. Abrams, but the campaign fell through due to rumors about a rights dispute over the film's negatives.
Luckily, the completion of The Other Side of the Wind will now carry on under the watchful eye of Raiders of the Lost Ark and The Bourne Supremacy producer Frank Marshall, who previously worked on the film in the '70s. The Guardian reports that for Frank, overseeing the restoration of the film is something he is thankful for: "I can't quite believe it, but after 40 years of trying, I am so very grateful for the passion and perseverance from Netflix that has enabled us to, at long last, finally get into the cutting room to finish Orson's last picture."
The Guardian reports that Netflix's chief content officer, Ted Sarandos, is grateful as well, stating that Netflix will be able to show the world the last creative piece from one of the greatest artists the film industry has ever known: "The promise of being able to bring to the world this unfinished work of Welles with his true artistic intention intact, is a point of pride for me and for Netflix. Cinephiles and film enthusiasts around the world will experience the magic of Orson Welles once again or for the very first time."
Are you excited to see Orson Welles' last film brought to the screen?  ~Alexa Caruso