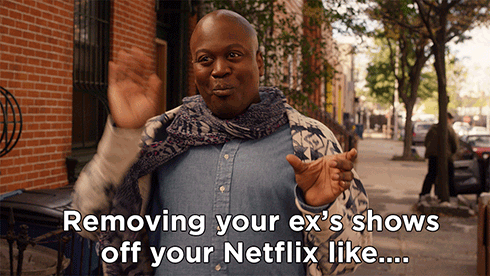 Netflix's new rating system makes it easy to bid goodbye to your ex's viewing baggage.
Moving away from their five-star rating, the streaming service has implemented a new thumbs up and thumbs down system.
You got rid of your boyfriend/girlfriend, but their go-to shows keep coming up as recommendations?
You can now get purge all of his/her favorites by just using the thumbs down on all their fave shows. Congrats, you've now made your breakup official.
Now all you have to do is use the thumbs up for all your favorite shows and you'll have similar series recommendations pop up for you in no time.
We're giving a thumbs up to this rating system. Now enjoying these Monday-friendly GIFs.