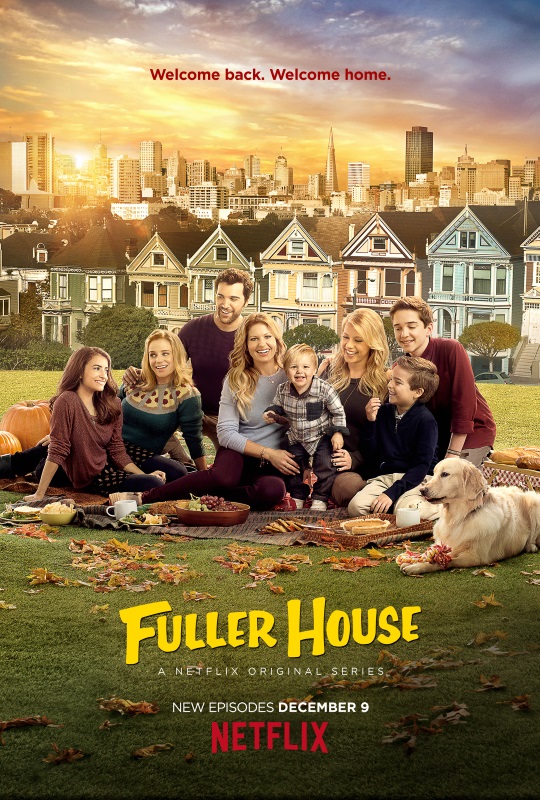 The doors to the Tanner-Fuller-Gibbler household are ready to (re)open!
Netflix has just launched a charming trailer for the second season of its original series Fuller House, a spinoff of the hit '80s/'90s family sitcom Full House.
The clip features everything fans are starved for — drama, comedy, awkward moments, heartfelt scenes and holiday cheer.
Stephanie Tanner (Jodie Sweetin) shares a kiss with a man she quickly learns is the brother of Kimmy Gibbler (Andrea Barber), D.J. Tanner (Candace Cameron Buré) struggles to decide between the men in her life (John Brotherton as Matt and Scott Weinger as Steve), and Danny Tanner (Bob Saget) crashes into a life crisis while wearing a gold chain and silver jacket.
The trailer also teases some fun from New Kids on the Block, D.J.'s three sons, and Kimmy's teenage daughter Ramona and ex-husband Fernando.
Fuller House debuted in February on Netflix and is scheduled to return for its second season on the streaming service December 9, 2016.
What do you think about the looks of season two? Will you be joining the party at the Tanner-Fuller-Gibbler home when the second season airs? Share your thoughts with us!