New DVD releases – The Hateful Eight, Concussion and more
By Tribute on March 29, 2016 | Leave a Comment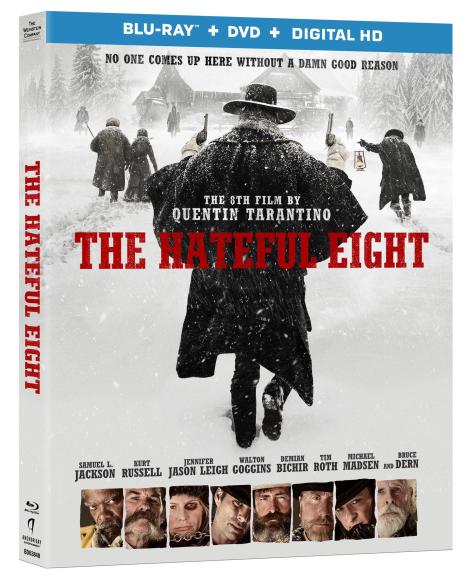 Fans of the mastermind that is Quentin Tarantino will be lining up in droves to get their copy of the director's latest thrill project, The Hateful Eight, which goes on sale today. With just as much star power in the film as there is action and violence, this Western tops the list of DVD releases this week.
If Will Smith is more your style, be sure to snag a copy of his latest film, Concussion.
Below, check out the other pictures receiving DVD treatment this week. ~Matthew Pariselli
Set in Wyoming shortly after the Civil War, The Hateful Eight is the story of bounty hunter John Ruth (Kurt Russell), who's escorting a prisoner, Daisy Domergue (Jennifer Jason Leigh), to Red Rock where she'll be hanged. They're joined on their stagecoach by another bounty hunter, Major Marquise Warren (Samuel L. Jackson) and a Confederate soldier, Mannix (Walton Goggins). A blizzard forces the stagecoach to make a stop at Minnie's Haberdashery, where the passengers encounter four sketchy strangers: Mexican Bob (Demian Bichir), flamboyant Oswaldo Mobray (Tim Roth), cowboy Joe Gage (Michael Madsen) and Confederate General Sanford Smithers (Bruce Dern). What follows are squabbles, violence and gun-play. This Oscar winner is directed by Quentin Tarantino.
Trailer: The Hateful Eight
The true story of American immigrant Dr. Bennet Omalu (Will Smith), the brilliant forensic neuropathologist who first discovers CTE — a football-related brain trauma — in a pro-player. He brings it to the attention of the National Football League, but finds they want to hide the truth. Based in part on the GQ article "Game Brain" by Jeanne Marie Laskas, Concussion earned Will a Golden Globe nomination and co-stars Alec Baldwin.
Trailer: Concussion 
FBI agent Johnny Utah (Luke Bracey) infiltrates a team of thrill-seeking elite athletes suspected of committing a series of crimes in extremely unusual ways. Undercover and with his life in jeopardy, Johnny tries to prove the athletes are behind the illegal acts crippling the world's financial markets. Point Break is inspired by the 1991 film starring Patrick Swayze and Keanu Reeves.
Trailer: Point Break
Filmed in Alberta, Forsaken follows Civil War veteran and quick-draw gunslinger John Henry Clayton (Kiefer Sutherland) as he returns to his hometown after years of wandering and making a name for himself. Tired of his years of violence, John Henry wants to put away his guns for good. John Henry's father, the Reverend William Clayton (Donald Sutherland), condemns his son's past and doesn't believe he's ready to reform. When a murderous gang begins to take ownership of local properties — including that of John Henry's long-lost love, Mary Alice (Demi Moore) — John Henry is faced with a dilemma.
Trailer: Forsaken
Exposed is the story of detective Scott Galban (Keanu Reeves) and the discoveries he makes about his recently murdered partner Joey Cullen. Scott learns that Joey had a lot of enemies and was deeply involved in police corruption, including taking money from drug dealers, which likely made him a target. Joey's wife demands that Scott keep her husband's name from being tarnished, even though she knows the extent of his corruption. People who may have known anything about Joey's death keep getting killed, which makes Scott reluctant to call in the main witness, a young woman named Isabel de La Cruz.
Trailer: Exposed
The comedy All Roads Lead to Rome takes audiences to Italy, where uptight single mother Maggie (Sarah Jessica Parker) tries to reconnect with her troubled teenage daughter by bringing her to the Tuscan village she used to visit in her youth. What ensues is hilarity and a story about love, spontaneity and the thrill of taking chances.
Trailer: All Roads Lead to Rome
---
---
---
Similar Articles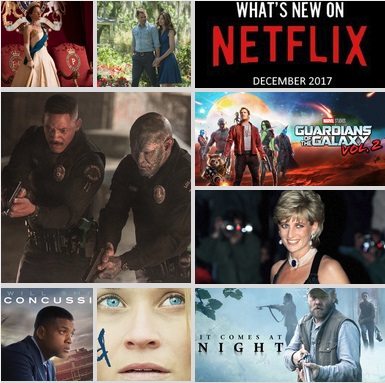 November 30, 2017 | 1 Comment
One way to enjoy the holidays with family and friends is to binge on some of Netflix holiday favorites along with a few highly anticipated originals. Check out what's new!
---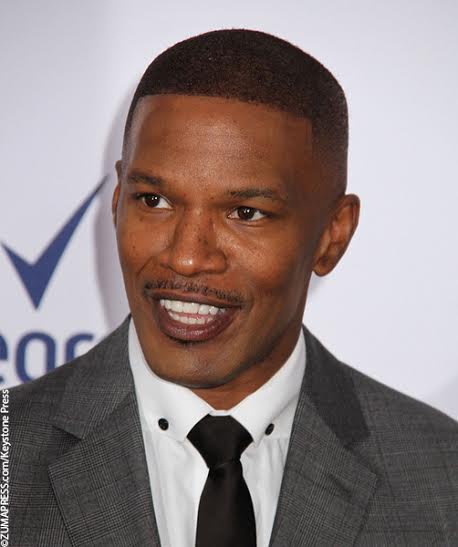 February 25, 2016 | 5 Comments
Jamie Foxx thinks actors of color should #actbetter to earn Oscar attention, and has no issue poking fun at Will Smith to get his message across.
---
---