New movies in theaters – Office Christmas Party, Miss Sloane and more
By Tribute on December 9, 2016 | 1 Comment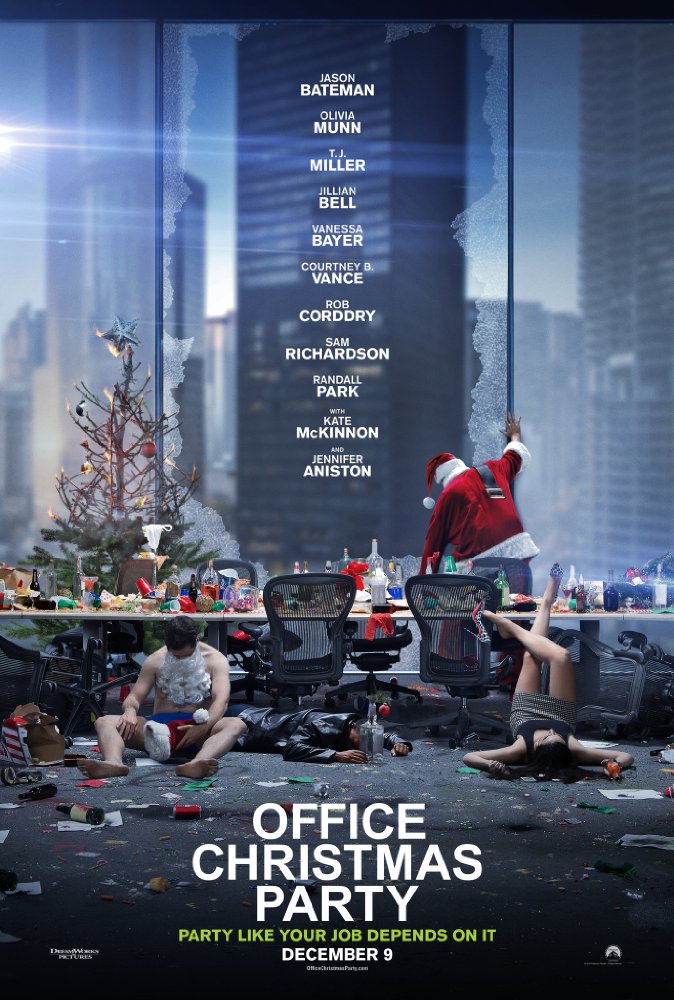 Malls teem with frantic shoppers, trees are blanketed with snow, festive music dominates radio stations and even the grouchiest people sport cheerful smiles. The holidays are quickly approaching, and in the landscape of cinema, that means seasonal films and awards-hungry pictures.
This weekend, Office Christmas Party tears into theaters while Jessica Chastain shows her ruthless side in Miss Sloane.
There's also the Amy Adams and Jake Gyllenhaal dark drama Nocturnal Animals, and the Oscar-friendly Jackie and Lion.
That's far from all, though. Check out the full slate of films releasing this weekend below. ~Matthew Pariselli
Office Christmas Party- When hard-partying Chicago bank manager Clay's (T.J. Miller) CEO sister Carol Vanstone (Jennifer Aniston) threatens to shut down his branch, he decides to throw an epic Christmas party against her wishes in order to secure a huge client and save the branch. He sets up the party with help from his co-workers, including Mary (Kate McKinnon) and Tracey (Olivia Munn), as well as his Chief Technical Officer, Josh (Jason Bateman), but the party turns out to be a lot crazier than anyone had anticipated, as it leaves the office in a state of chaos and destruction. Releasing everywhere today. Click for showtimes.
Trailer: Office Christmas Party
Miss Sloane- Elizabeth Sloane (Jessica Chastain) is a ruthless and successful political lobbyist notorious for her unparalleled talent and her desire to win at all costs. As she exposes D.C. lobbyists on both sides of the gun control debate, new legislation requiring more stringent background checks for gun ownership is created and she is pitted against the formidable power of her political opponents. Using her skills, she jeopardizes those closest to her, and puts her own career at risk in order to win. Opening wide today. Click for showtimes.
Trailer: Miss Sloane
Nocturnal Animals- One day, Susan (Amy Adams), an unhappy art gallery owner in a crumbling second marriage, receives a package from her ex-husband Tony (Jake Gyllenhaal), whom she left 20 years earlier. Inside is a book manuscript called "Nocturnal Animals," which he notes that she inspired him to write. Susan begins to read it and quickly becomes obsessed with the script, which revolves around a man whose family vacation turns deadly after his wife and daughter are abducted. Susan interprets the violent thriller as a secret threat of symbolic revenge, and finds herself recalling her past marriage, while confronting some dark truths about herself. Screening everywhere today. Click for showtimes.
Trailer: Nocturnal Animals
Jackie- After the assassination of President John F. Kennedy, First Lady Jacqueline "Jackie" Kennedy (Natalie Portman) struggles with grief, trauma, and overwhelming media attention in the midst of an incredible tragedy that stunned all of America. This riveting biopic details the private moments between Jackie and her two small children, John Jr. and Caroline, as well as with her supportive brother-in-law Robert (Peter Sarsgaard), LIFE journalist Theodore H. White (Billy Crudup), and a Catholic priest (John Hurt), as she attempts to uphold her husband's unforgettable legacy. Releasing in Toronto today, in Vancouver on Dec. 16 and wide on Jan. 27, 2017. Click for showtimes.
Trailer: Jackie
Lion- A five-year-old Indian boy, Saroo, lives in poverty with his single mother and siblings. When his older brother, Guddu, tells Saroo that he's going to take the train to another city, Saroo asks if he can come. Guddu agrees and when they reach their destination, he tells Saroo to wait for him on the platform. When Guddu doesn't come back, Saroo hops on another train in search of his brother and winds up many miles away from his home. Alone and on the streets of Calcutta, he's found but doesn't know his last name or where he come from. He's eventually adopted by an Australian couple (Nicole Kidman, David Wenham). Saroo grows up as a typical Australian boy, learning English and eventually forgetting his native tongue, Hindi. Meanwhile, his mother endlessly searches for her son. Based on the autobiographical book A Long Way Home by Saroo Brierley. Opening in select cities today, releasing everywhere Dec. 21. Click for showtimes.
Trailer: Lion
The Bounce Back- Author, relationship expert, and single father Matthew Taylor (Shemar Moore) goes on tour to promote his latest bestselling book called The Bounce Back, during which he meets a talk show therapist named Kristin Peralta (Nadine Velazquez). His life is turned upside down by the steely and acerbic beauty, who inadvertently opens him up to love again following his deeply painful past. Opening in select cities today. Click for showtimes.
Trailer: The Bounce Back
Sadie's Last Days on Earth- When you're a teenager, everything feels like the end of the world. But for 16-year-old Sadie Mitchell (Morgan Taylor Campbell), it actually is. Convinced of the coming apocalypse despite many naysayers, Sadie believes she has just two weeks to prepare for doomsday. First, she must master rationing, survivalist cuisine, learning to sew, starting a fire, etc. Second, on a more personal note, she must go to a party, get her best friend Brennan back, and, of course, kiss a boy. Releasing in Toronto, Winnipeg and Ottawa today. Click for showtimes.
Trailer: Sadie's Last Days on Earth
Sword Master- A master swordsman banishes himself from society after being haunted by his violent and bloody past. However, his dangerous misdeeds refuse to stay forgotten as he is forced to wield his sword once again in order to defeat a group of evildoers looking to bring chaos to the world. In Mandarin with Chinese and English subtitles. Screening in select cities. Click for showtimes.
Befikre- Set in the vibrant and sensual Paris, Befikre is a contemporary romance that follows Dharam (Ranveer Singh) and Shyra (Vaani Kapoor) as they impulsively explore new adventures and fall in love in the city of lights. In Hindi with English subtitles. Opening in select cities today. Click for showtimes.
---
---
---
---
Similar Articles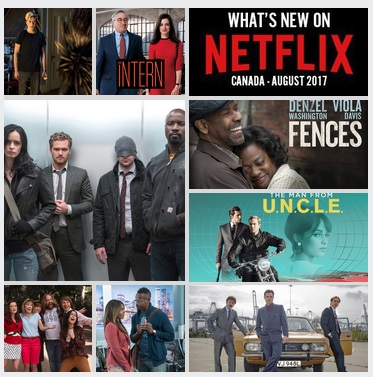 July 27, 2017 | 3 Comments
From Marvel's The Defenders to Wet Hot American Summer: Ten Years Later, this August there's a wide selection of Netflix movies and series for fans of every kind of genre.
---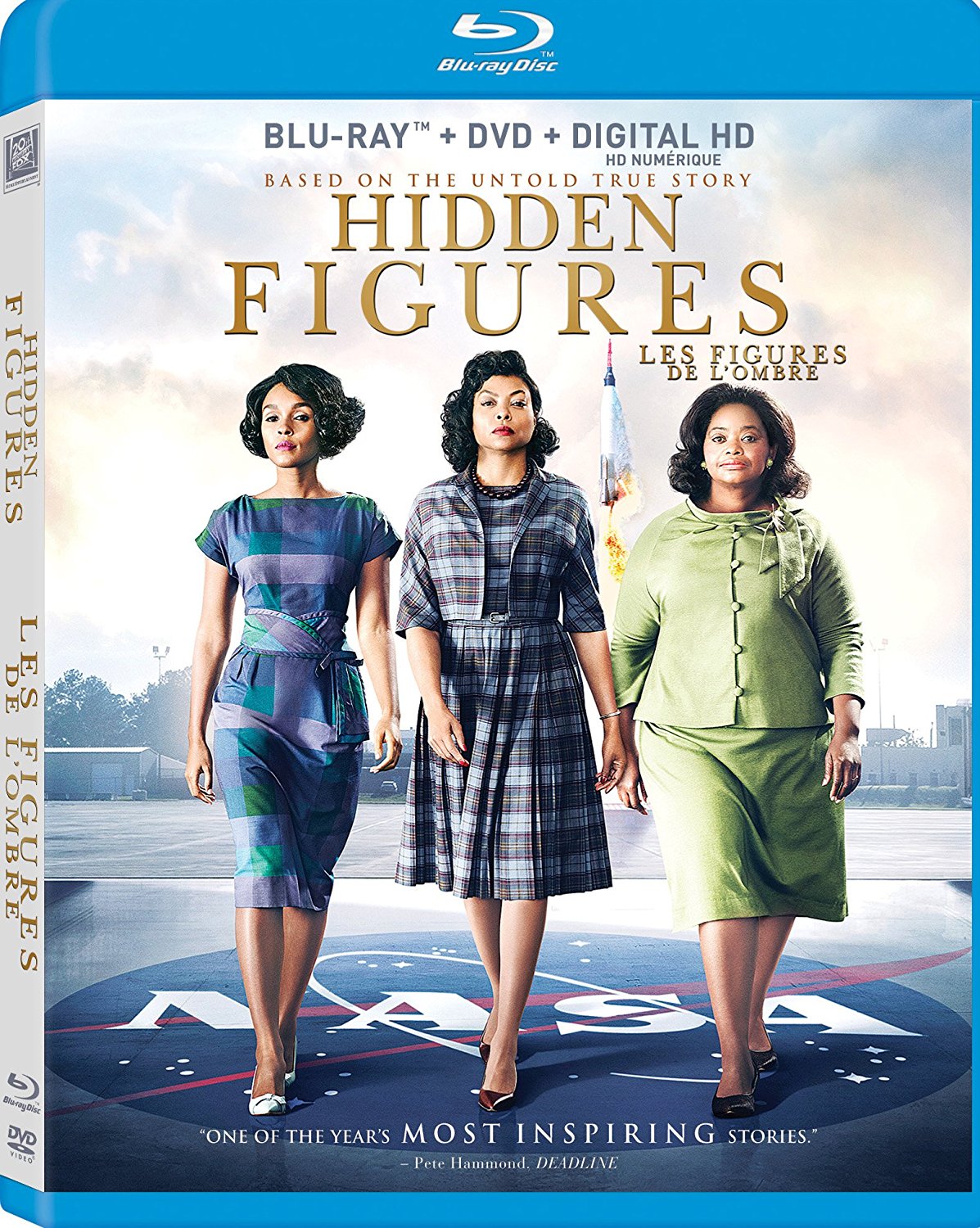 April 11, 2017 | 1 Comment
Check out this week's new releases on Blu-ray and DVD, including the Oscar-nominated Hidden Figures and Lion, the adventure film Monster Trucks and more!
---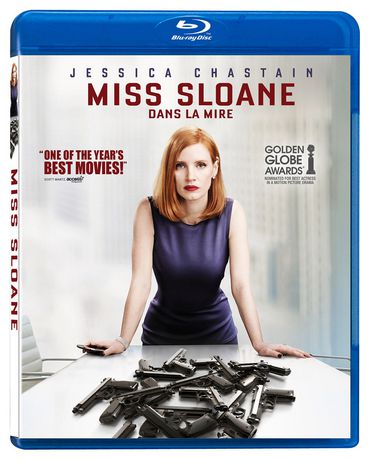 March 21, 2017 | 1 Comment
The political drama Miss Sloane — starring Jessica Chastain as a calculating, cutthroat lobbyist — releases on DVD and Blu-ray today. Check out our review here.
---