New movies in theaters – Amsterdam and more
By Alexandra Heilbron on October 6, 2022 | Leave a Comment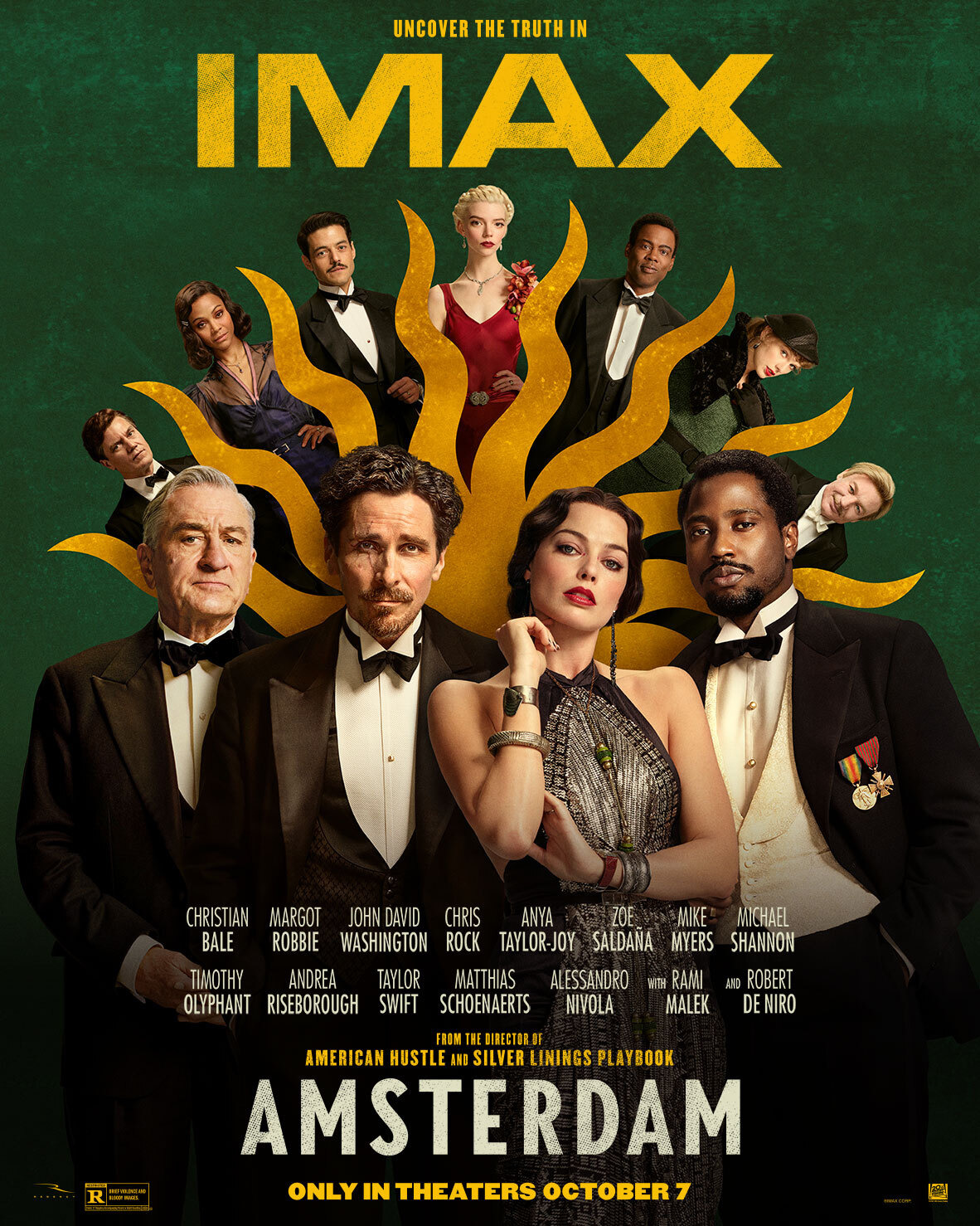 The star-studded crime drama Amsterdam opens this weekend, as well as the family friendly Lyle, Lyle, Crocodile. There's also one final showing this coming Sunday of Billy Joel Live at Yankee Stadium and more films opening in select cities. Check out all the new films below and watch the trailers to help decide what you'd like to see this weekend. ~Alexandra Heilbron
Amsterdam – During WWI, Burt Berendsen (Christian Bale) and his best friend, Harold Woodsman (John David Washington) meet volunteer nurse Valerie Voze (Margot Robbie) when they're both injured in battle. In 1933, Burt, now a medical doctor, and Harold, now a lawyer, are approached by a socialite (Taylor Swift), who asks them to investigate the suspicious death of her father, but before they can find out who she thinks did it, she's killed and they're framed for her murder. Click here for showtimes.
Lyle, Lyle, Crocodile – When his family moves to New York City, Josh (Winslow Fegley) struggles to adapt to his new school and new friends. All of that changes when he discovers Lyle — a singing crocodile (voiced by Shawn Mendes) who loves baths, caviar and great music — living in the attic of his new home. Click here for showtimes.
Billy Joel Live at Yankee Stadium – Billy Joel's legendary 1990 concert at Yankee Stadium stands as one of the greatest concert films of all time. Shot in 16mm color film, the original concert has now been re-mixed and re-edited in 4K with Dolby ATMOS audio and includes a never-before-released performance of "Uptown Girl" along with interviews from Billy and behind-the-scenes footage from the event's production. Playing in select cities October 9 only. Click here for showtimes.
The Storied Life of A.J. Fikry – Bookstore owner A.J. Fikry's (Kunal Nayyar) life is not turning out as he expected — he's struggling both emotionally and financially. After his wife's tragic death, he begins to drink his sorrows away, hitting rock bottom when his most prized possession, a series of Edgar Allen Poe poems, are stolen. When a mysterious package appears at the bookstore, it gives Fikry a new lease on life and love, greater than he ever imagined. Playing in select cities. Click here for showtimes.
Triangle of Sadness – Celebrity model couple, Carl (Harris Dickinson) and Yaya (Charlbi Dean), are invited on a luxury cruise for the uber-rich, helmed by an unhinged boat captain (Woody Harrelson). What first appeared instagrammable ends catastrophically, leaving the survivors stranded on a desert island and fighting for survival. Playing in Toronto; opens in additional cities through October. Click here for showtimes.
Blind Ambition – A documentary about four Zimbabwean refugees — Joseph Dhafana, Malvin Gwese, Tinashe Nyamudoka and Pardon Taguzu — who, despite the fact that they had never tasted wine a few years earlier, strive to become the country's top sommeliers and form their country's first team to go compete in the World Wine Blind Tasting Championships. Playing in Toronto; opens in additional cities through October. Click here for showtimes.
---
---
---
Similar Articles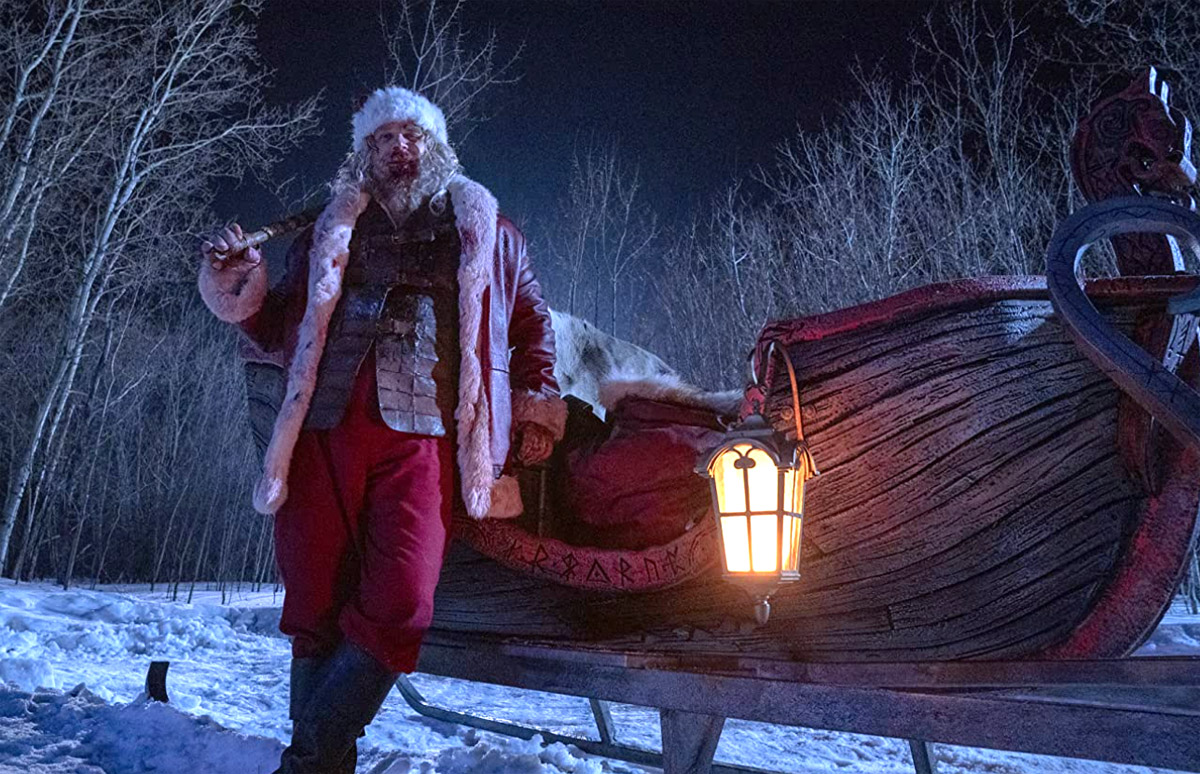 December 1, 2022 | Leave a Comment
The biggest release this weekend is Violent Night starring Stanger Things star David Harbour as Santa, but that's not all – check out all the movies opening!
---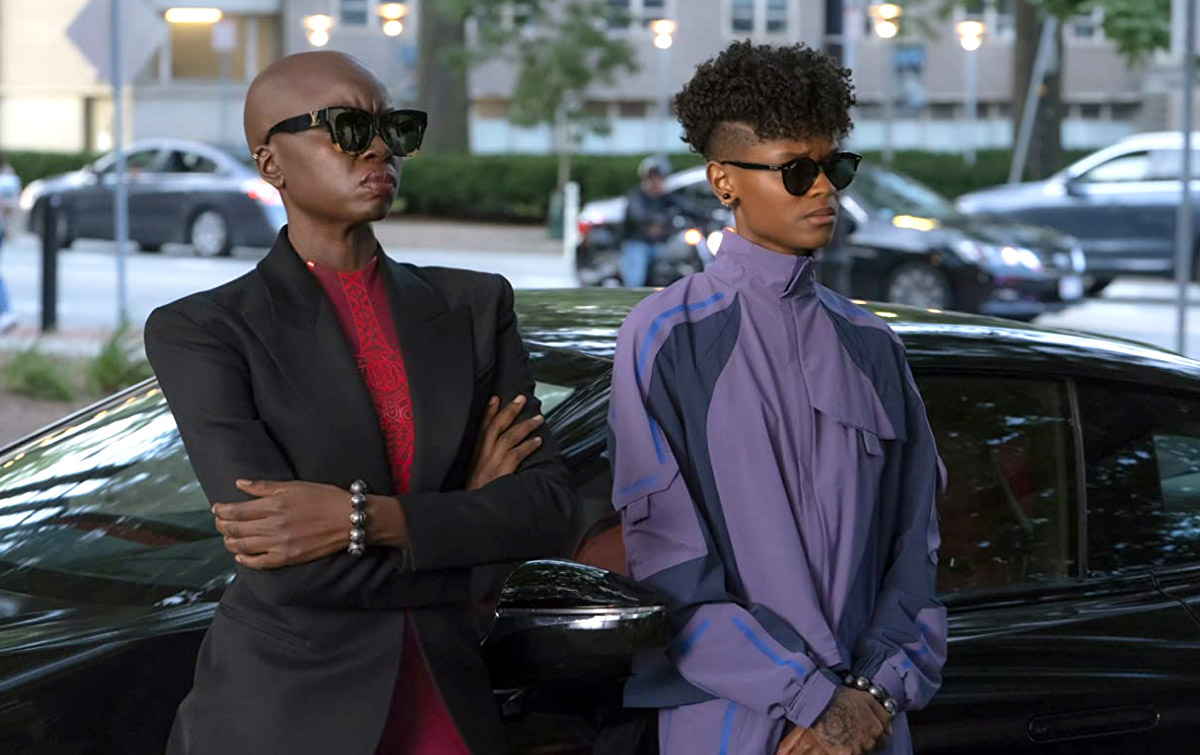 November 27, 2022 | Leave a Comment
Black Panther: Wakanda Forever retained its spot at the top of the box office for the third weekend in a row. Check out which other films made the top five!
---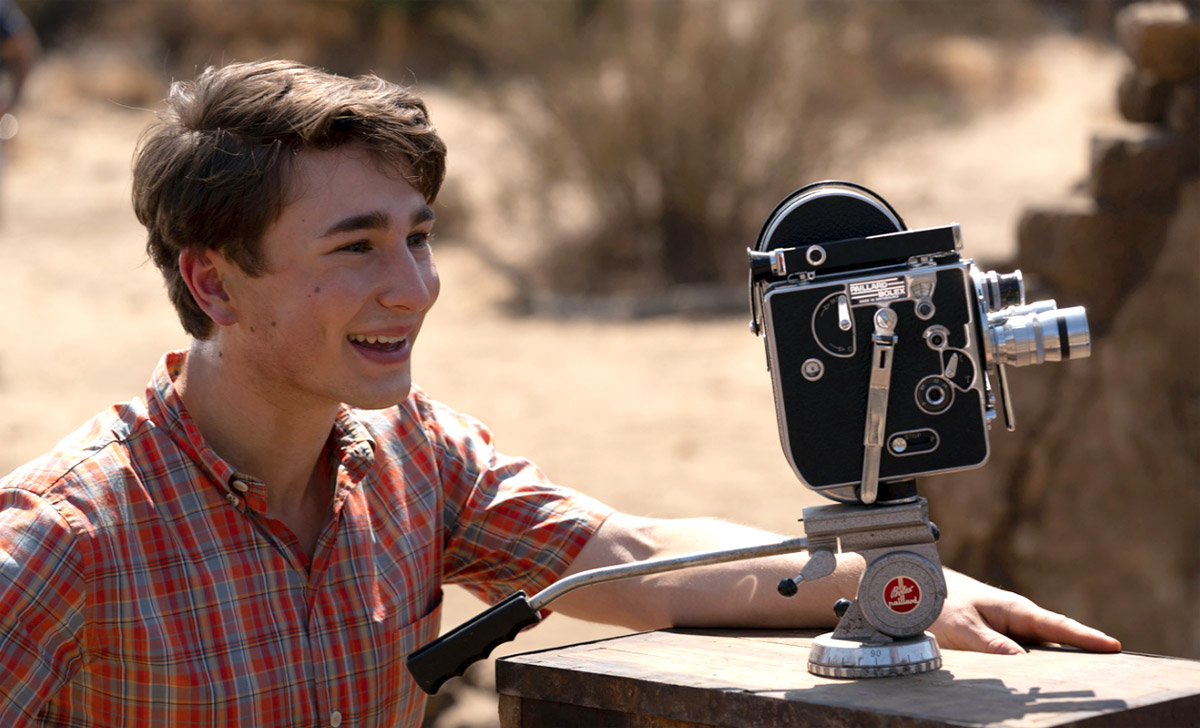 November 24, 2022 | Leave a Comment
It's U.S. Thanksgiving and that means a wide range of new movies are available in theaters this weekend including Steven Spielberg's The Fabelmans & much more!
---