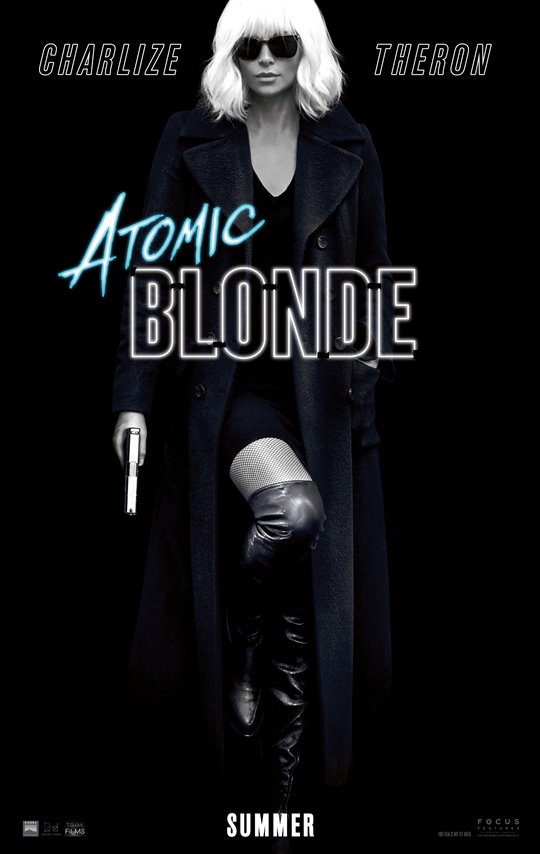 Check out the new movies opening in theaters today, including the spy thriller Atomic Blonde, the animated comedy The Emoji Movie and the period drama Lady Macbeth.
Atomic Blonde – MI6 agent Lorraine Broughton (Charlize Theron) is sent to Berlin during the Cold War to investigate the death of a fellow agent, who happened to be a former lover of hers. She's given the task of uncovering the ruthless people behind his murder and of finding out more about the information the deceased agent had in his possession. Click here for showtimes.
Trailer: Atomic Blonde
The Emoji Movie – Gene (voice of T.J. Miller) is an exuberant emoji who, because he was born without a filter, has numerous expressions. Instead of being happy to be diverse and unique, Gene wants to be "normal" like the other emojis. He gets his best friend Hi-5 (voice of James Corden) and notorious code breaker Jailbreak (voice of Anna Faris) to join him on an epic "app-venture" to find the code that will fix him. Click here for showtimes.
Trailer: The Emoji Movie
Lady Macbeth – In 1865, Katherine is sold by her father, along with some land, to a bitter man twice her age, who forces her to marry his son. Desperately unhappy, she embarks on a passionate affair with a young groom on her husband's estate, which unleashes a force inside her so powerful that she will stop at nothing to get what she wants. Opening today in Toronto, Montreal and Vancouver. Expands Aug 4. Click here for showtimes.
Trailer: Lady Macbeth
Which movies are you planning to see this week? After you've seen a movie, make sure to come back to the site and let other readers know what you thought!