New movies in theaters – Born in China and more
By Alexa Caruso on April 21, 2017 | Leave a Comment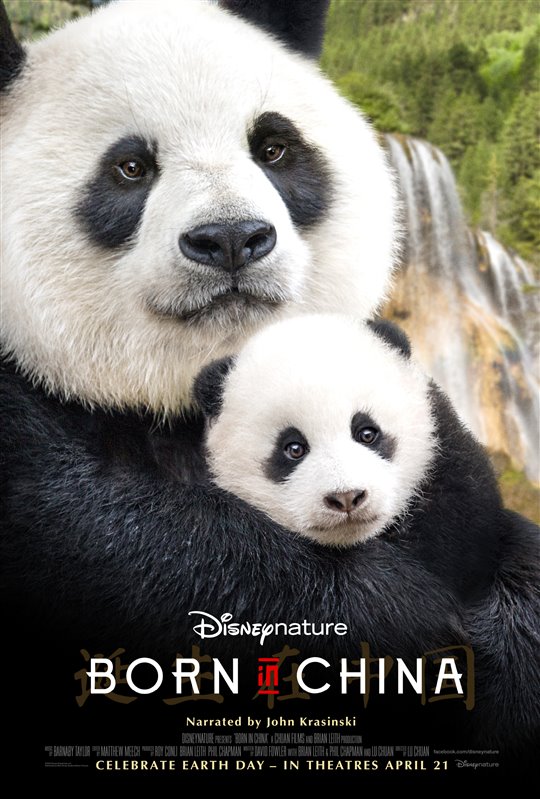 Feel like going on a journey of discovery? This week's new films offer plenty of adventure as you can trek to remote locations in China with Disneynature's Born In China, or head into the Amazon with The Lost City of Z. Either way, it's going to be an exciting time!
See the full list of new movies in theaters below. ~Alexa Caruso
Born in China – A look at three animal families — a panda bear mother and her adorable little baby, a rambunctious young monkey who has to learn to be more independent when he gets a new sister, and a mother snow leopard struggling to raise her two young cubs in a harsh climate with very little food sources. We also see a herd of chiru as the females leave the males in spring in order to give birth to their young ones. Filmed in the remote wilds of China, this film gives audiences the chance to witness some of the most intimate moments ever captured in a nature film. Releasing wide today. Click for showtimes.
Trailer: Born in China
The Lost City of Z – The true story of British explorer Col. Percival Fawcett (Charlie Hunnam), who journeyed into the Amazon in 1906 and discovered evidence of a previously unknown, advanced civilization. Despite ridicule from the scientific establishment who perceive indigenous peoples as savages, Fawcett is driven at any cost to learn about the ways in which those of the Amazon eke out a living. He is supported by his wife (Sienna Miller), and throughout his numerous treks, encouraged by his son (Tom Holland) and aide-de-camp Henry Costin (Robert Pattinson). Based on author David Grann's bestseller of the same name. Releasing wide today. Click for showtimes.
Trailer: The Lost City of Z
Unforgettable – While trying to cope with the end of her marriage, a newly divorced woman named Tessa (Katherine Heigl) learns her husband, David (Geoff Stults), is happily moving on. When his fiancée, Julia (Rosario Dawson), moves in with him, Tessa feels threatened. For Julia, this is a chance at happiness as she assumes the role of soon-to-be wife and stepmom. While Tessa initially makes efforts to be friendly towards Julia, her jealousy begins to take over. Tessa soon does everything in her power to take back the life she believes was stolen from her and convince her husband of the mistake he's made. Releasing wide today. Click for showtimes.
Trailer: Unforgettable
Free Fire – In Boston in 1978, Justine (Brie Larson) has brokered a meeting in a deserted warehouse between two Irishmen (Cillian Murphy, Michael Smiley) and a gang led by Vernon (Sharlto Copley) and Ord (Armie Hammer). What begins as a transaction of guns ends up an arms deal gone wrong, when shots are fired in the handover. With one side not wanting to take the guns they think were mistakenly ordered and the other still wanting the cash they're owed, the separate groups are forced to band together in a heart-stopping (and sometimes hilarious) game of survival. Releasing wide today. Click for showtimes.
Trailer: Free Fire
The Promise – Michael (Oscar Isaac) is a humble Armenian medical student studying medicine in Constantinople. He meets beautiful Armenian artist Ana (Charlotte Le Bon), and the two bond over their shared heritage. However, Ana is in a relationship with American journalist Chris (Christian Bale). A romantic rivalry explodes between the two men amid the chaos of war as Constantinople crumbles under the falling Ottoman Empire and Armenians are targeted. Releasing wide today. Click for showtimes.
Trailer: The Promise
Phoenix Forgotten – When mysterious lights appear in the sky on March 13 1997, several residents of Phoenix, Arizona claimed to have witnessed them. Two months later, three 17-year-old high school students go missing when they set out on a camping trip in the desert outside Phoenix to making a documentary about the lights. Years later, Sarah, a documentary filmmaker and the younger sister of one of missing teens, discovers a tape from the night her brother and his friends disappeared. What she views on the tape is horrifying. Releasing wide today. Click for showtimes.
Trailer: Phoenix Forgotten
Colossal – After losing her job and boyfriend in New York, Gloria (Anne Hathaway) finds herself broke, jobless and recently single. She moves back to her hometown, only to find a huge monster attacking Earth. Strangely, she finds the monster has the same nervous tick Gloria has, of scratching her head. She starts to realize her emotional state has a connection to the beast, and finds she can control its actions. Gloria has to find a way to end the monster's destruction and save Earth. Opening today in Calgary, Edmonton, Halifax, Montréal, Toronto, Vancouver, Victoria and Winnipeg. Click for showtimes.
Trailer: Colossal
Ozzy – Friendly, lovable beagle Ozzy, who is cherished by his owners, the Martins, is booked to stay at a high-end canine spa called Blue Creek when they decide to go on vacation. However, as soon as the Martins leave him there, he finds out that the spa is a facade constructed by its villainous owner to capture dogs. Ozzy is sent to a prison for dogs and with his new friends, has to find a way to escape. Opening today in Edmonton, Ottawa, Toronto and Winnipeg. Click for showtimes.
Trailer: Ozzy
---
---
---
Similar Articles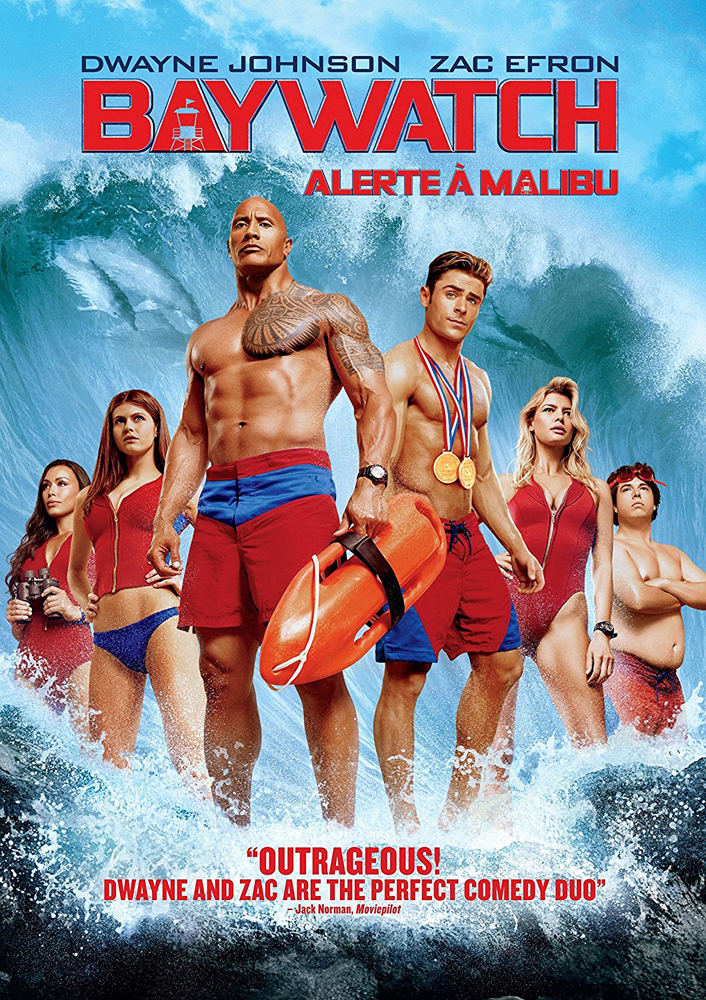 August 29, 2017 | Leave a Comment
Great selection of DVDs and Blu-rays releasing this week, including Baywatch, Disneynature's Born in China, My Cousin Rachel, Star Wars Rebels and much more!
---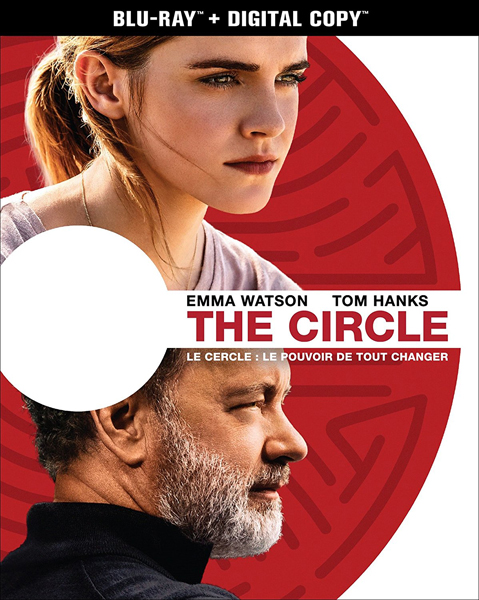 August 1, 2017 | Leave a Comment
Check out this week's new releases on DVD and Blu-ray, including The Circle starring Emma Watson and Tom Hanks, HBO's Big Little Lies, and Going in Style.
---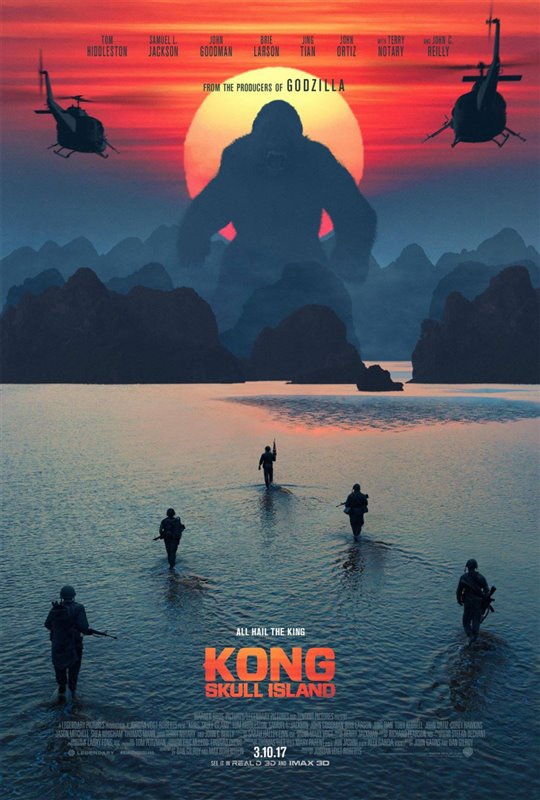 July 18, 2017 | Leave a Comment
From Kong: Skull Island to Free Fire, there are several action films hitting the Blu-ray/DVD shelves this week. There's also an option for drama lovers.
---