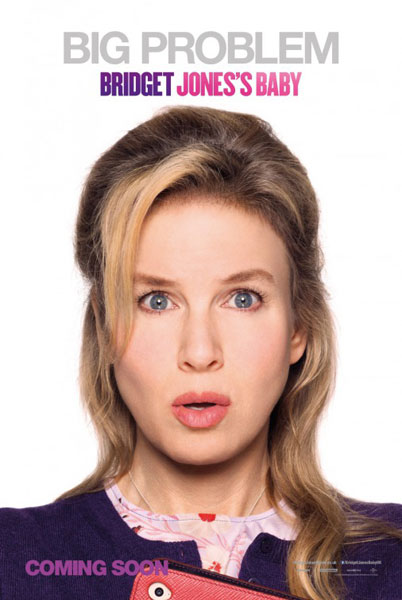 This weekend's new releases take audiences on a journey to reveal the truth in more ways than one.
First off, we get to follow the zany adventures of Bridget Jones (Renée Zellweger) once again in Bridget Jones's Baby as she tries to figure out whether the biological father of her unborn baby is her one-time love Mark Darcy or newcomer Jack Qwant.
Check out Snowden, the dramatic movie adaptation of the true story behind American Edward Snowden (Joseph Gordon-Levitt), the former CIA and NSA contractor who leaked thousands of classified documents to the press. We interviewed Joseph about his role in the film during this year's Toronto International Film Festival (TIFF). Check it out here.
Last but not least, venture into the dark depths of the haunted Black Hills forest in search for a missing girl in Blair Witch. 
Bridget Jones's Baby: Bridget Jones (Renée Zellweger) and Mark Darcy (Colin Firth) broke up 10 years earlier and Bridget is feeling the pain of being single in her forties, despite the fact that she's a top news producer. Bridget's co-worker drags her to a weekend music festival where she meets Jack (Patrick Dempsey) and on a whim, sleeps with him. Not long after, Bridget runs into Mark at a wedding and discovers he's going through a divorce — and he misses her as much as she misses him. They sleep together, but because their relationship didn't work the first time around, Bridget is reluctant to give it another go. When she finds out she's pregnant, she's not sure which of the men is the father. Click here for showtimes.
Trailer: Bridget Jones's Baby
Snowden: This politically-charged drama reveals the story of American Edward Snowden, the former CIA employee and NSA contractor who leaked thousands of classified documents to the press. What he revealed was that the U.S. government had been spying on its citizens to a greater extent than most people knew, including tapping into their cell phones. After deciding to expose the surveillance activities, Edward fled the country to seek asylum elsewhere, leaving his longtime girlfriend Lindsay Mills (Shailene Woodley) behind. He became a wanted man — considered a hero by some, and a traitor by others. Click here for showtimes.
Trailer: Snowden
Blair Witch: Years after the events of The Blair Witch Project, a college student named James comes across a video on the Internet that was shot in the haunted Black Hills forest in Maryland. He believes one of the people in the video is his missing sister Heather, who disappeared with her camera crew while investigating the legend of the Blair Witch. He and his filmmaker girlfriend Lisa along with friends Peter and Ashley, head for the woods to search for Heather. Click here for showtimes.
Trailer: Blair Witch