New movies in theaters – Cry Macho, Copshop and more
By Tribute on September 16, 2021 | Leave a Comment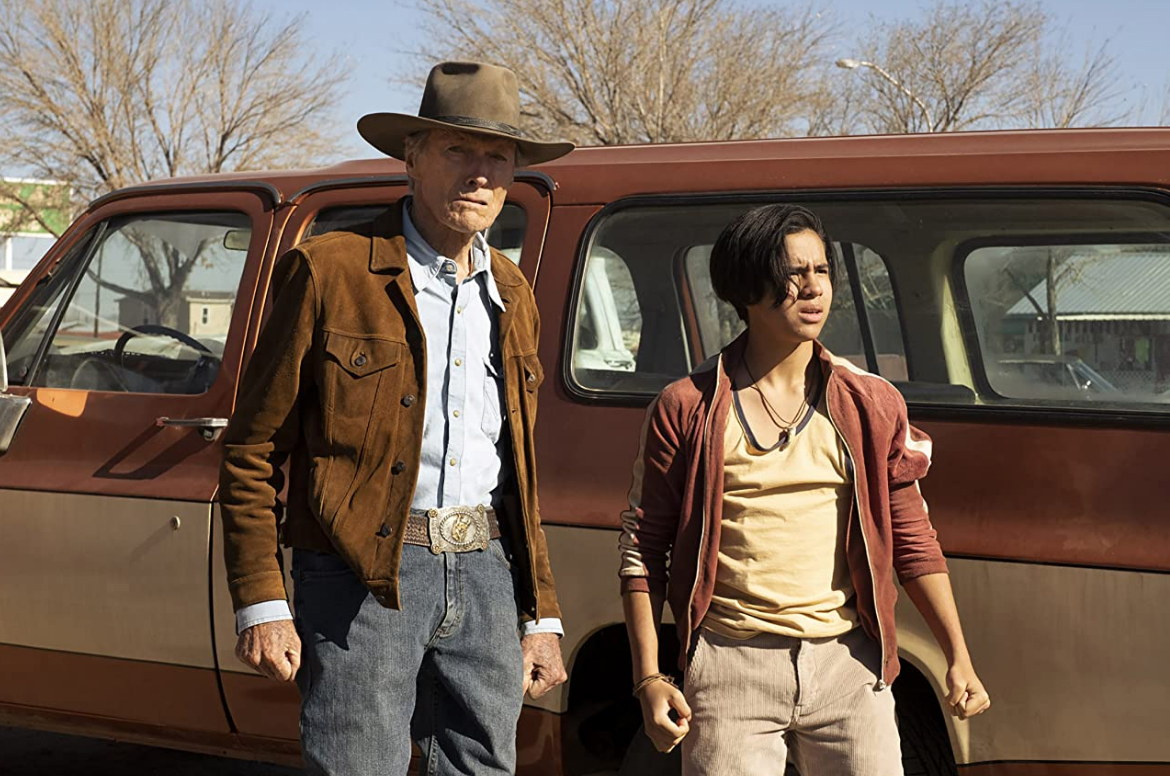 After the usual slow rollout of films to start the month of September, things begin to pick up with this week's slate of releases. Highlighting the new batch of films is Cry Macho, the latest offering from producer, director and actor Clint Eastwood. Joining it is director Joe Carnahan's latest chaotic action flick Copshop, as well as a couple of limited release dramas and a music documentary. For the full list of this week's notable releases, read on below. ~Paolo Maquiraya
Cry Macho – Former rodeo star and ex-horse breeder Miko (Clint Eastwood) is convinced to take on a job from an old boss to retrieve his son from his alcoholic mother in Mexico. After meeting the young man, the unlikely pair travel through rural Mexico back to Texas. Along the way, the disillusioned Miko sees a path to redemption through teaching the young man what it means to be a good person. For showtimes click here.
Copshop – When con man Teddy Murretto (Frank Grillo) learns that his life is in danger, he turns himself over to the police for protection. However, hitman Bob Viddick (Gerard Butler) tracks him down and joins him at the local precinct where Teddy is stashed away. Although Bob is stopped by rookie cop Valerie Young (Alexis Louder), the contract on Teddy's life is only extended to a wide range of assassins who all descend upon the precinct, turning it into a deadly battleground. For showtimes click here.
The Eyes of Tammy Faye – A retrospective biopic on the life of televangelist Tammy Faye Bakker (Jessica Chastain) and her husband Jim Bakker (Andrew Garfield). The film follows the rise, fall, and redemption of Tammy Faye during the '70s and '80s as she and her husband rose from humble beginnings to found a widely revered and prosperous empire, followed by its collapse due to scheming rivals, financial improprieties, and scandals that ultimately undermined them. For showtimes click here.
Blue Bayou – Korean adoptee Antonio LeBlanc (Justin Chon) struggles to provide for his family in a small town on the Louisiana bayou. Married to the love of his life, Kathy (Alicia Vikander), and stepfather to his beloved stepdaughter Jessie, he must come to terms with ghosts from his past after learning that he could be deported from the only place he's ever known as home. For showtimes click here.
David Byrne's American Utopia – David Byrne's theatrical concert heads to the big screen thanks to a one-of-a-kind film experience directed by Oscar and Emmy award-winner Spike Lee. Showcasing Byrne's trademark mix of rhythm and ideas, the film presents them alongside music from his time with Talking Heads to his most recent album American Utopia, tackling everyday issues whether they be personal or sociopolitical in today's America. For showtimes click here.
Best Sellers – After inheriting her father's boutique publishing house, Lucy Stanbridge (Aubrey Plaza) finds herself in a bind after nearly bankrupting the company. In order to save the business she turns to bestselling author Harris Shaw (Michael Caine), a reclusive and crusty alcoholic who helped put the company on the map. By chance, Shaw still owes the company a new book, but his contract stipulates that it cannot be edited and that he must go on a book tour to promote it. With a reluctant partnership in hand, so begins the book tour from hell. For showtimes click here.
---
---
---
Similar Articles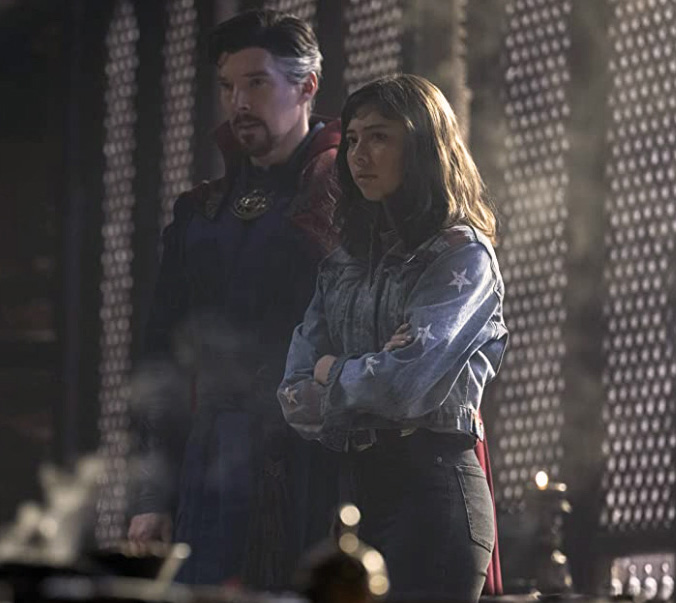 May 22, 2022 | Leave a Comment
Doctor Strange in the Multiverse of Madness repeated its reign at the top of the box office, defeating its challenger, the new film Downtown Abbey: A New Era.
---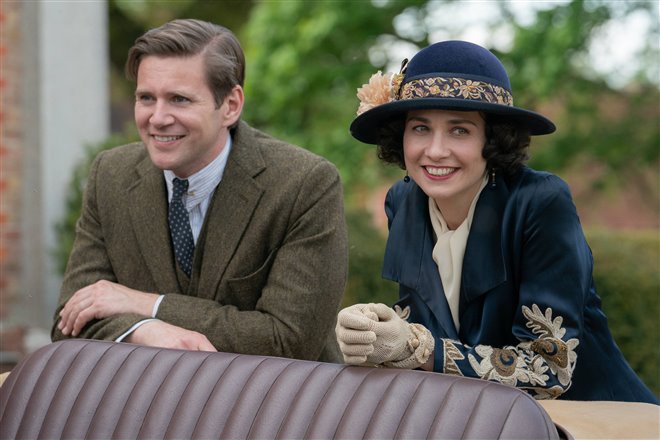 May 19, 2022 | Leave a Comment
The long-awaited Downton Abbey: A New Era opens, and already has rave reviews from critics and audiences. Check the full list to see what else is showing.
---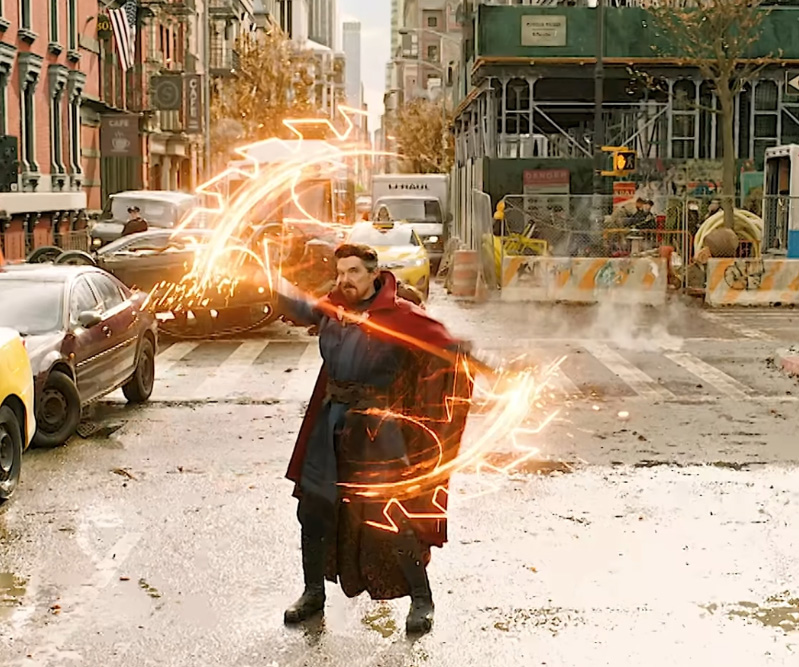 May 15, 2022 | Leave a Comment
Doctor Strange in the Multiverse of Madness starring Benedict Cumberbatch topped the box office in its 2nd weekend, while Firestarter debuted in fourth place.
---