New movies in theaters – Dungeons & Dragons and more
By Alexandra Heilbron on March 30, 2023 | Leave a Comment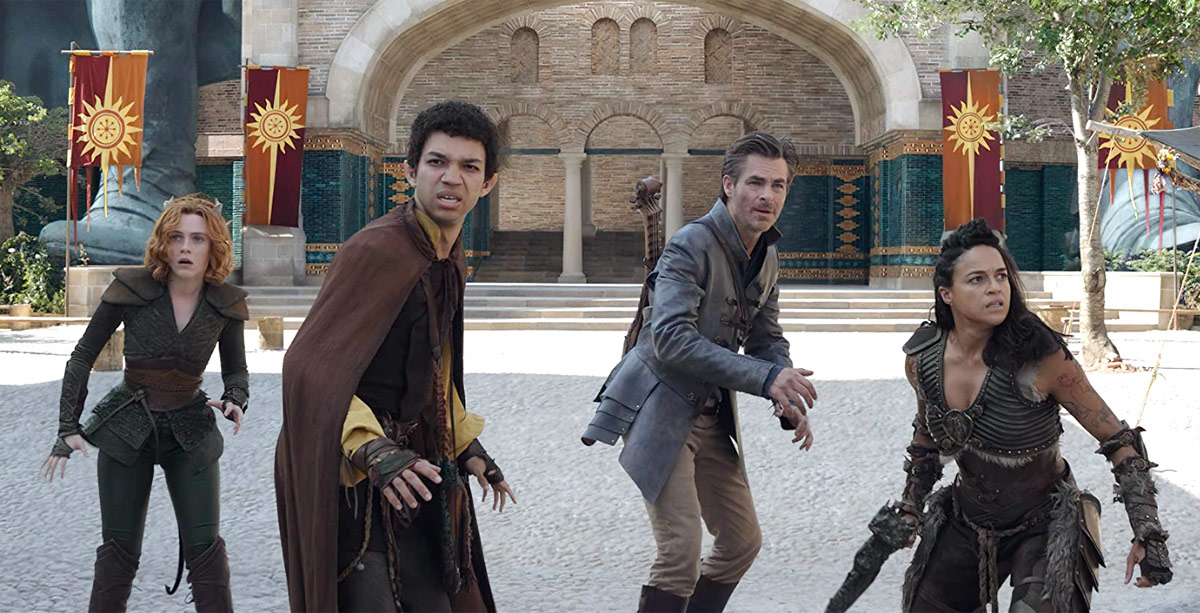 The biggest movie release this weekend is Dungeons & Dragons: Honor Among Thieves starring Chris Pine and Michelle Rodriguez. Keep reading to find out what else is opening in theaters this weekend. ~Alexandra Heilbron
Dungeons & Dragons: Honor Among Thieves – After his wife dies, Edgin (Chris Pine) takes to stealing in order to provide for his daughter Kira. Along with his best friend Holga (Michelle Rodriguez) and several others, they plan a big heist but find themselves in danger when they run afoul of the wrong people. Also playing in IMAX. Click here to read our review. Click here for showtimes.
Michelle Rodriguez talks about what it was like to team up with Chris Pine in Dungeons & Dragons: Honor Among Thieves. She also reveals what it was like to ride a horse in the film, the secret behind how heavy the weapons were that she had to swing around, and describes the beautiful locations seen in the film.
National Theatre Live: Life of Pi – After a cargo ship sinks in the middle of the vast Pacific Ocean, a 16-year-old boy named Pi is stranded on a lifeboat with four other survivors – a hyena, a zebra, an orangutan and a Bengal tiger. Time is against them, nature is harsh: who will survive? Playing March 30 & April 2 only. Click here for showtimes.
The Journey: A Music Special from Andrea Bocelli – Andrea Bocelli and his wife Veronica travel on horseback along an ancient road traveled by pilgrims for centuries in the footsteps of the apostles and saints. Along the way, they're joined by friends Michael W. Smith, Tori Kelly, Tauren Wells, and TAYA for performances in some of Italy's most magnificent venues. Following a blessing from the Pope, Bocelli's children Matteo and Virginia make appearances. Playing April 2 to 5. Click here for showtimes.
His Only Son – Abraham (Nicolas Mouawad) is commanded by God to sacrifice his son, and finds his faith tested during the three-day journey to the mountain of Moriah. Click here for showtimes.
A Thousand and One – Unapologetic and free-spirited Inez de la Paz (Teyana Taylor) kidnaps her six-year-old son Terry from the foster care system. Holding onto their secret and each other, mother and son set out to reclaim their sense of home, identity and stability in a rapidly changing New York City. Click here for showtimes.
Enys Men – A wildlife volunteer on an uninhabited island off the British coast descends into a terrifying madness that challenges her grip on reality and pushes her into a living nightmare. Playing in select cities. Click here for showtimes.
Spinning Gold – What do Donna Summer, Gladys Knight, The Isley Brothers and The Village People have in common with the rock band KISS? They all rose to musical heights under the watchful ear of music producer Neil Bogart, founder of Casablanca Records. This biopic tells the journey of Bogart and how Casablanca Records created the greatest soundtrack of our lives. Playing in select cities. Click here for showtimes.
In Viaggio: The Travels of Pope Francis – In the first nine years of his pontificate, Pope Francis visited 53 countries, focusing on poverty, migration, the environment, solidarity and war. Intrigued by the fact that two of Francis's trips — the first to the refugees landing in Lampedusa; the second in 2021 to the Middle East — so closely mirrored the itineraries of his films Fire At Sea and Notturno, Rosi follows the Pope's Stations of the Cross. Playing in Toronto and Vancouver. Click here for showtimes.
---
---
---
Similar Articles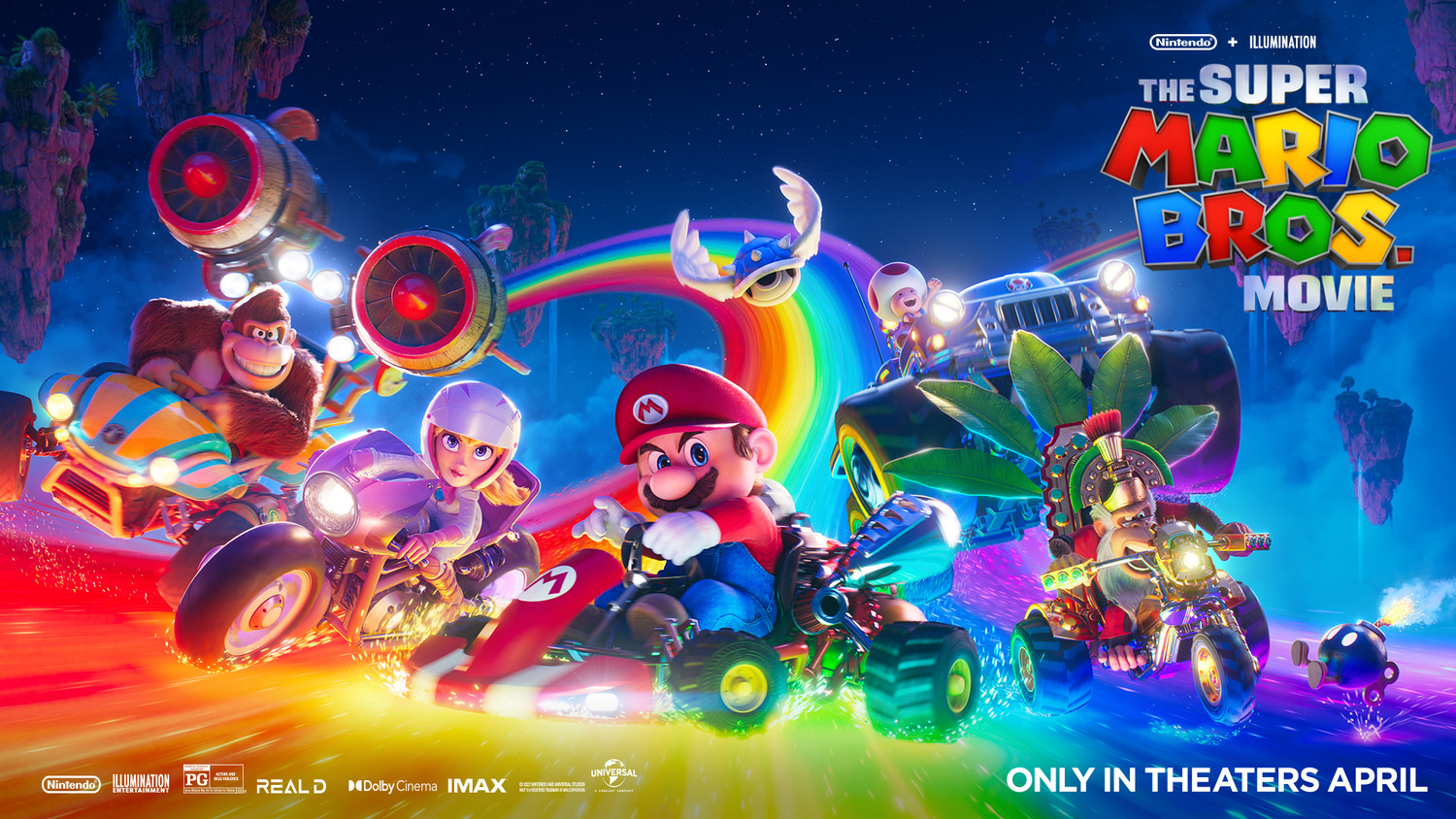 April 9, 2023 | Leave a Comment
The Super Mario Bros. Movie debuted at the top of the Easter long weekend. Click to find out which other new movies made the top five at the box office.
---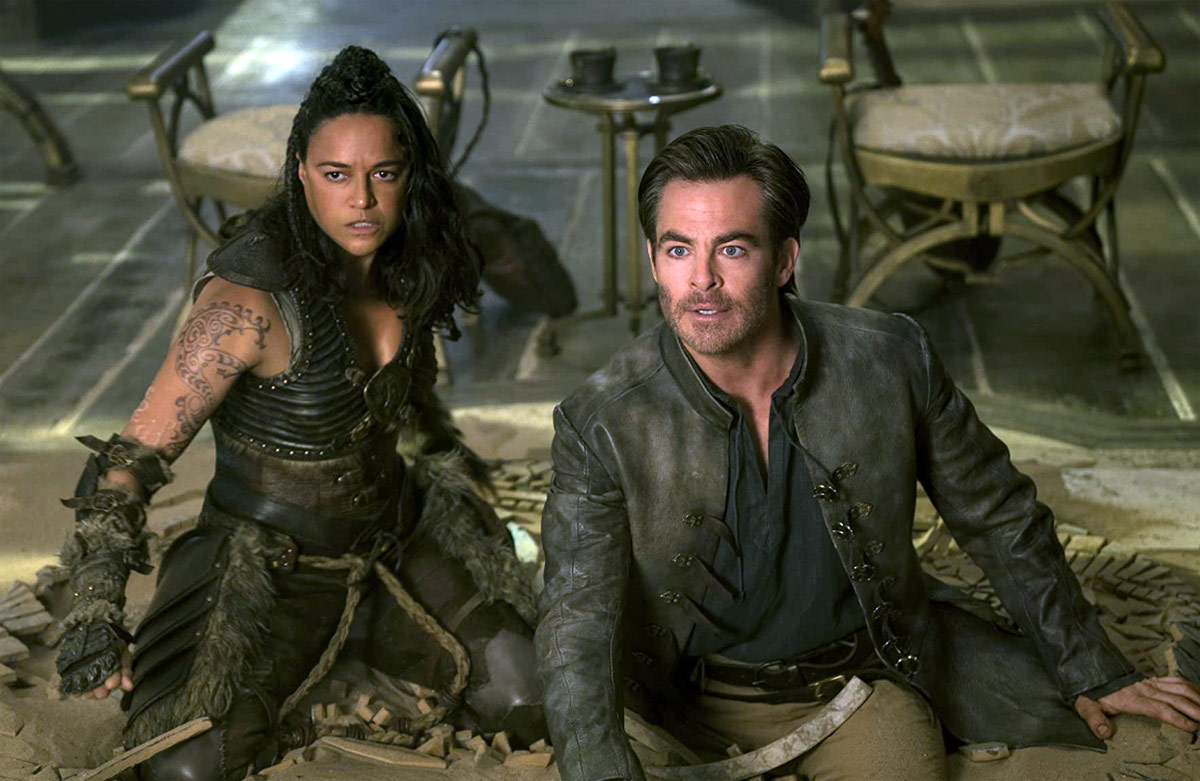 April 2, 2023 | Leave a Comment
The action comedy Dungeons & Dragons: Honor Among Thieves starring Chris Pine and Michelle Rodriguez debuted in the No. 1 spot at the weekend box office.
---
---