New movies in theaters – Fast & Furious Presents: Hobbs & Shaw and more
By Alexandra Heilbron on August 2, 2019 | Leave a Comment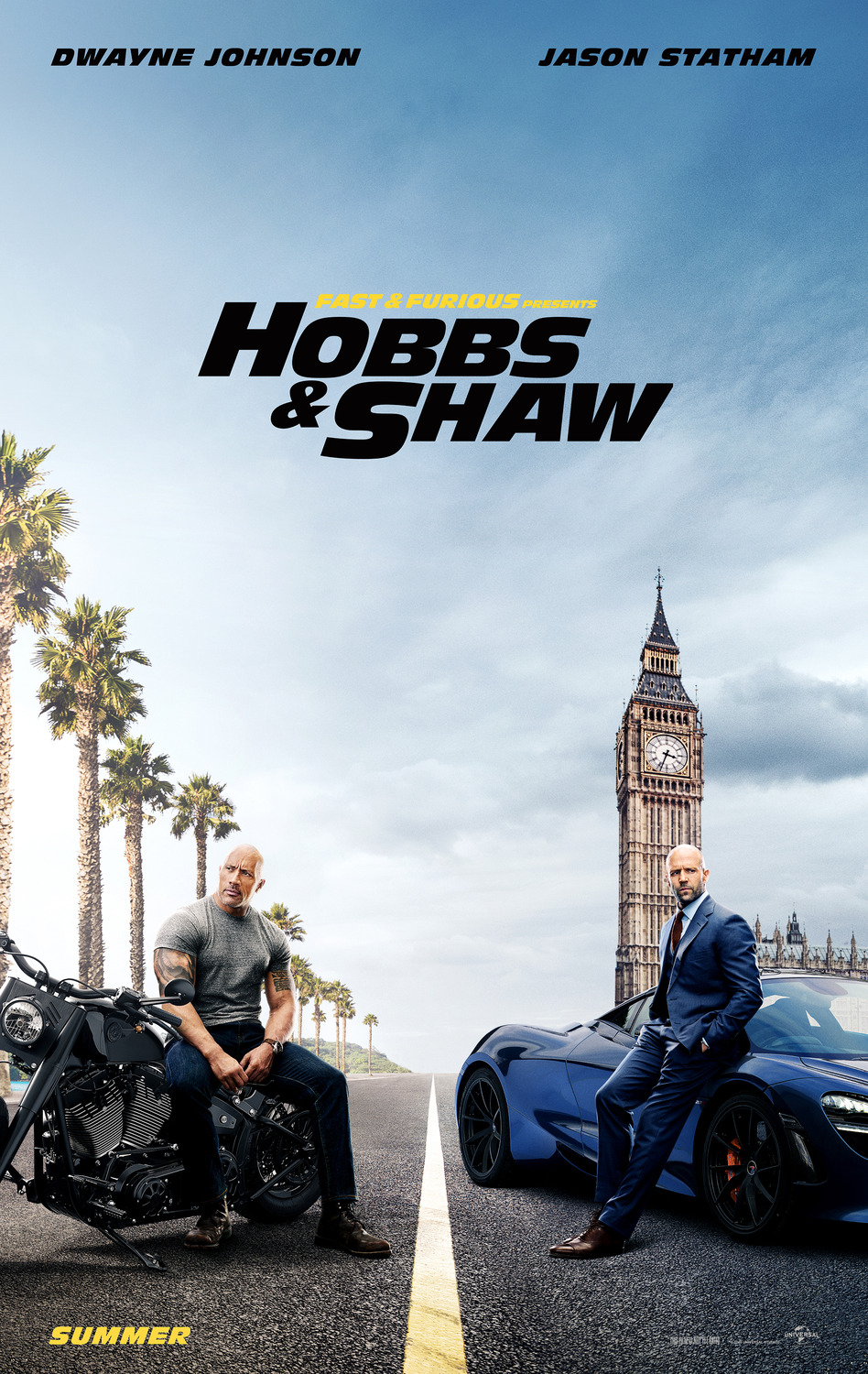 Just in time for the long weekend, some movies that are offering up plenty of fun are opening today in theaters. Check out all the details for Fast & Furious Presents: Hobbs & Shaw, Paw Patrol: Ready Race Rescue and more opening across Canada! ~Alexandra Heilbron
Fast & Furious Presents: Hobbs & Shaw – A cyber-genetically enhanced super soldier named Brixton (Idris Elba) ambushes the MI6 team led by Hattie Shaw (Vanessa Kirby) that was tasked with recovering a potential bio-weapon. Luke Hobbs (Dwayne Johnson) and Hattie's estranged brother Deckard Shaw (Jason Statham) are dispatched to save Hattie and the world when it becomes clear that neither of them can stop Brixton alone. Click here for showtimes. Click here to read our review.
Trailer: Fast & Furious Presents: Hobbs & Shaw
Paw Patrol: Ready Race Rescue – The pups have built an awesome race track for the Adventure Bay 500 and are ready to be the pit crew for their race hero, The Whoosh! But when the legendary racer is unable to drive in the championship race, he calls on his biggest fan-pup, Marshall, to race in his place. Marshall has to overcome his lack of confidence to fulfill his dream of becoming the fastest race-pup ever. Playing in select Cineplex theatres. Click here for showtimes.
 Trailer: Paw Patrol: Ready Race Rescue
David Crosby: Remember My Name – This documentary takes a look at legendary singer/songwriter David Crosby, who was a member of three supergroups: The Byrds; Crosby, Stills & Nash; and Crosby, Stills, Nash & Young. It goes from the wild days of the 1960s in Los Angeles to the present time as he enjoys a rebirth of creativity. Opening in Toronto today and on Aug. 9 in Vancouver and Montreal. Click here for showtimes.
Trailer: David Crosby: Remember My Name
Honeyland – The most awarded film at this year's Sundance Film Festival, this documentary tells the story of Hatidze, who lives in the mountains of Macedonia, making a living cultivating honey using ancient beekeeping traditions. When an unruly family moves next door, they, too, want to practice beekeeping, but disregard her advice. Opening in Toronto only. Click here for showtimes.
Trailer: Honeyland
Sword of Trust – Cynthia (Jillian Bell) and her girlfriend Mary (Michaela Watkins) discover Cynthia has inherited an antique sword from her deceased grandfather that he believed to be proof that the South — not the North — won the Civil War. The two try to sell it to a curmudgeonly pawnshop owner (Marc Maron), he's skeptical at first, but then discovers there's a lucrative black market for the relic. Opening in Toronto only. Click here for showtimes.
Trailer: Sword of Trust
---
---
---
Similar Articles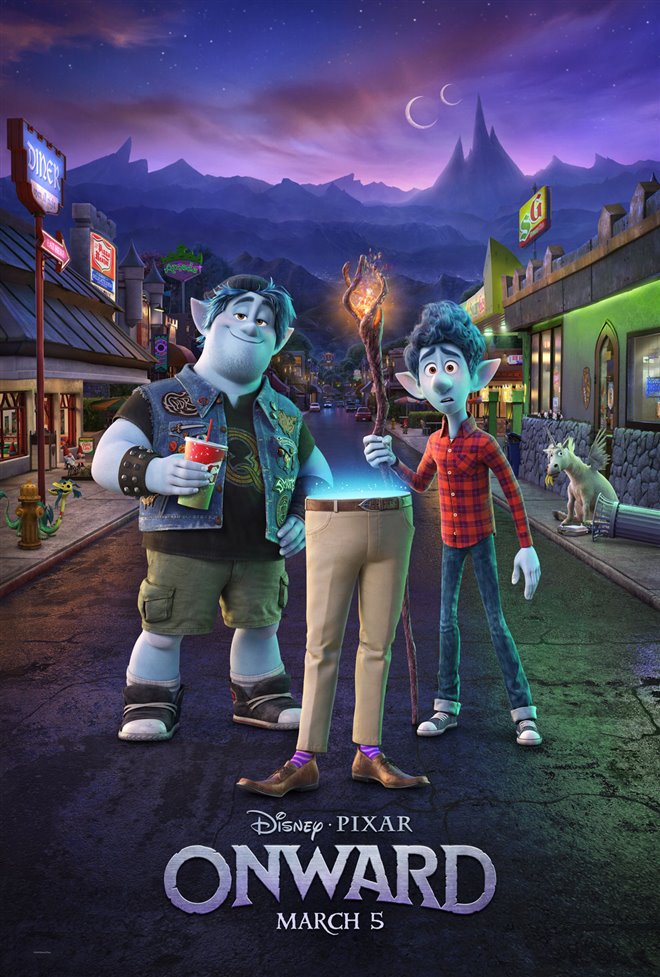 March 15, 2020 | Leave a Comment
Onward led the box office for the second weekend in a row, earning just under $50 million domestically in total. Check to see what else made the top five!
---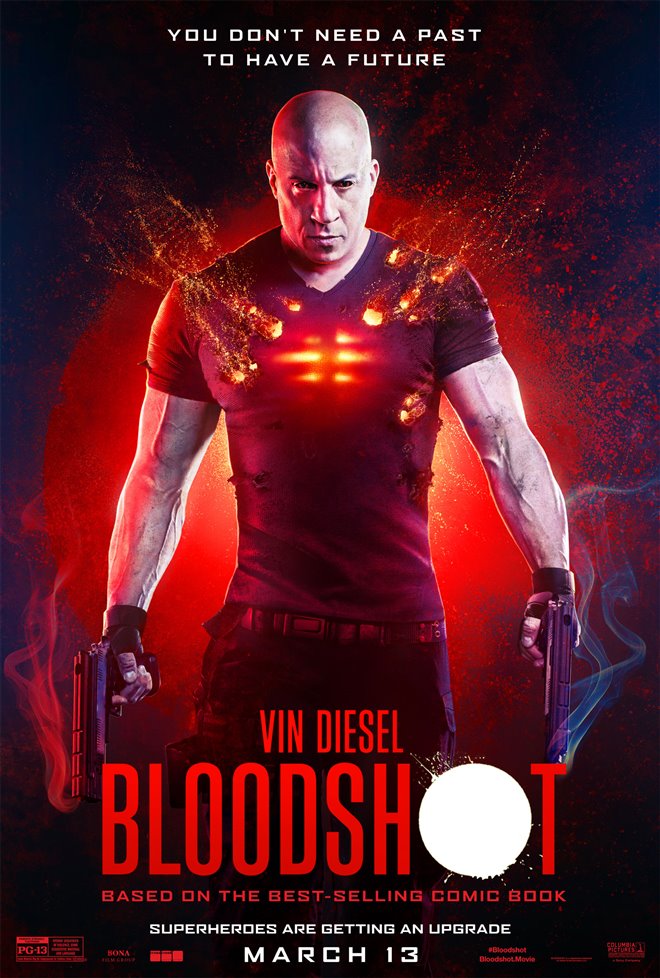 March 13, 2020 | 1 Comment
This weekend Vin Diesel is back in theaters as he stars in the new movie Bloodshot. Check out all the movies releasing today, plus trailers, showtimes and more!
---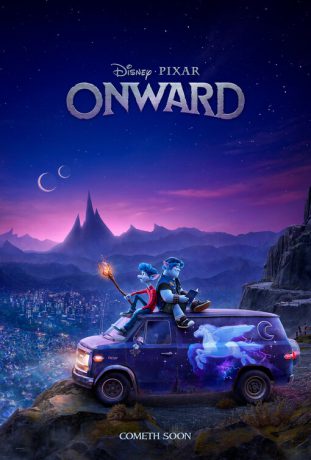 March 8, 2020 | Leave a Comment
Pixar's latest animated film Onward debuted in first place at the box office. Click here to see which other new movie releases made the top five list!
---