New movies in theaters – Girls Trip and more
By Marriska Fernandes on July 21, 2017 | 2 Comments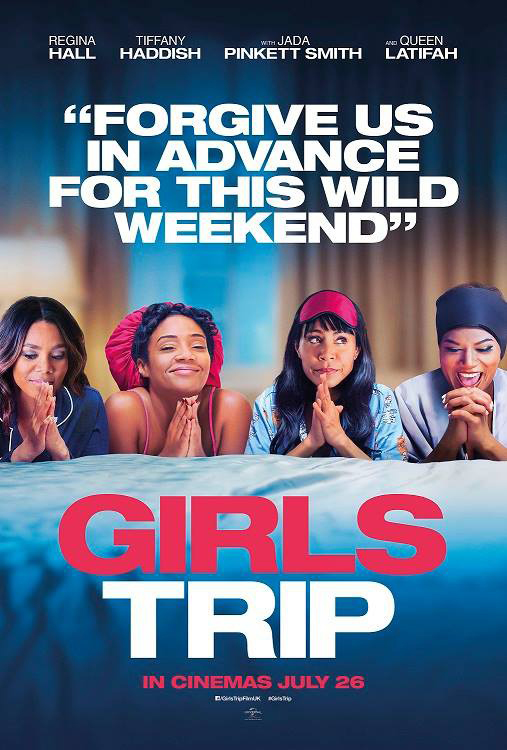 If you want to take a trip with your girl squad, then Girls Trip is your go-to. Or you could go on a mission to a galactic city with Valerian and the City of a Thousand Planets. Either way, there's a selection of entertaining adventures to get your weekend rolling.

What will you be watching? Leave us a comment and let us know!
Girls Trip – Bestselling author Ryan Pierce (Regina Hall) is invited to give a keynote speech at the annual Essence Festival in New Orleans. She asks three college friends, whom she hasn't seen in years, to join her. Ryan, Sasha (Queen Latifah), Lisa (Jada Pinkett Smith) and Dina (Tiffany Haddish) rekindle their sisterhood. They're determined to have a good time in the Big Easy, going to dance clubs and living the wild life that they enjoyed in college. Opening wide today. Click here for showtimes.
Trailer: Girls Trip
Valerian and the City of a Thousand Planets – In the 28th century, Government of Human Territories operatives Valerian (Dane DeHaan) and Laureline (Cara Delevingne) are assigned the task of maintaining order throughout the universe. The Minister of Defense gives them 10 hours to complete a mission to the galactic city of Alpha, where a dark force threatens the City of a Thousand Planets. Valerian and Laureline must identify the threat if they want to save the universe. Opening wide today. Click here for showtimes.
Trailer: Valerian and the City of a Thousand Planets
A Ghost Story – C (Casey Affleck) and his wife, M (Rooney Mara), are happily married — the only thing they disagree on is their home. She would like to leave the dilapidated country house, while he would rather stay. When he's killed in a head-on car crash just a few feet from their driveway, C returns to M's side, clad in a white sheet, but he's unable to interact. Eventually, M moves away, but C is bound to the house. Other tenants move into the house, but C makes his presence known, so they don't stay long. Time begins to unravel as he slips forward and back through the decades. Playing in Toronto and Vancouver. Click here for showtimes and click here to watch our interview with director David Lowery.
Trailer: A Ghost Story
The Black Prince – In September 1843 at the age of five, Maharajah Duleep Singh becomes the ruler of the Sikh Empire after four of his predecessors are murdered. At 15, he is exiled to England by the British. While there, the teen is introduced to Queen Victoria, who takes an immediate liking to him. After many years apart, Duleep is finally allowed to reunited with his mother, who tells him about their former life in Punjab. Torn between his two worlds, the Maharajah decides to try to regain all that was lost and re-embrace the faith of his birth. Playing in select cities. Click here for showtimes.
Trailer: The Black Prince
Dunkirk – In 1940, during the early days of World War II, hundreds of thousands of Allied soldiers find themselves trapped on the beach of the French coastal town of Dunkirk as they face an impossible crisis. They've been cut off and surrounded by ruthless German Nazi troops. Over the course of eight days, the men struggle to survive and hope for rescue. Opening wide today. Click here for showtimes.
Trailer: Dunkirk
---
---
---
---
Similar Articles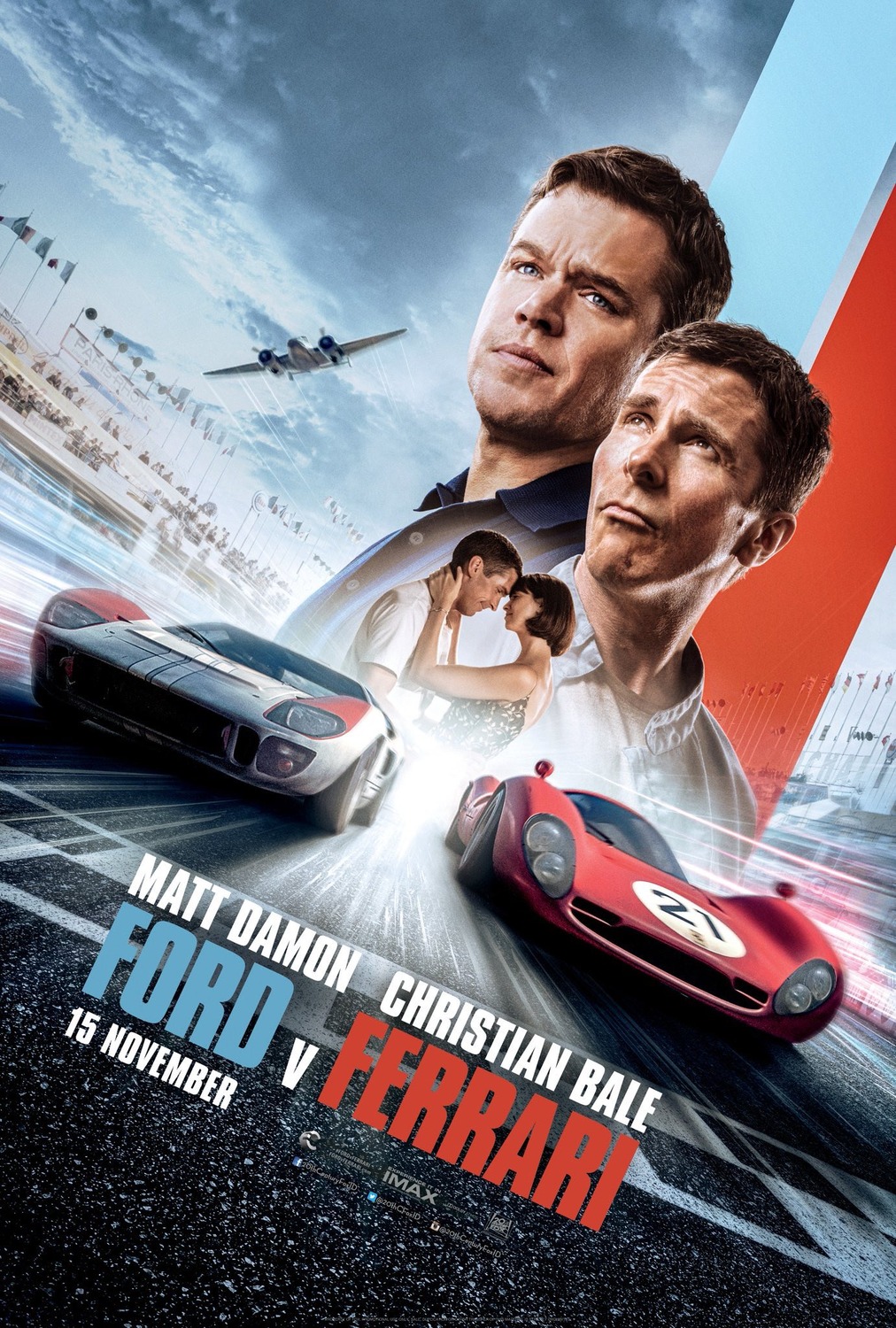 November 17, 2019 | Leave a Comment
Two new movies debuted last Friday – Ford v Ferrari and Charlie's Angels, which went on to take over the first and second spots at this weekend's box office.
---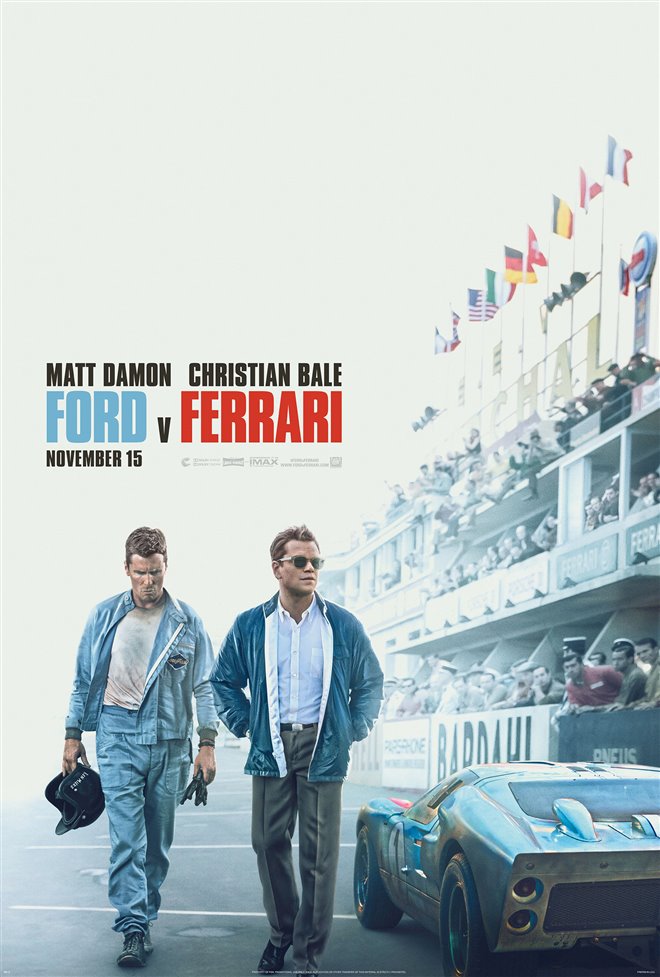 November 15, 2019 | Leave a Comment
There are three new releases this week, with each geared to a different type of moviegoer, so click to find out all about them in order to decide what to see!
---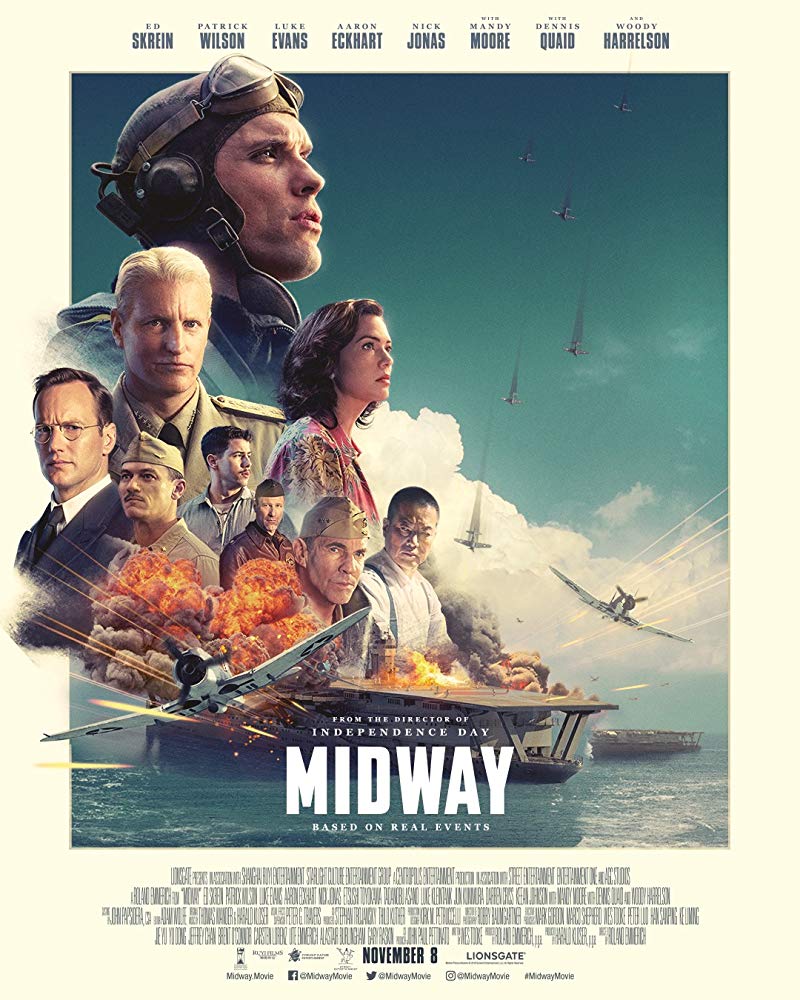 November 10, 2019 | 4 Comments
Three new movies – Doctor Sleep, Last Christmas and Midway – debuted on Friday and made their way into the top five at the weekend box office. See how they did!
---