New movies in theaters – Guardians of the Galaxy 3 and more
By Alexandra Heilbron on May 4, 2023 | 1 Comment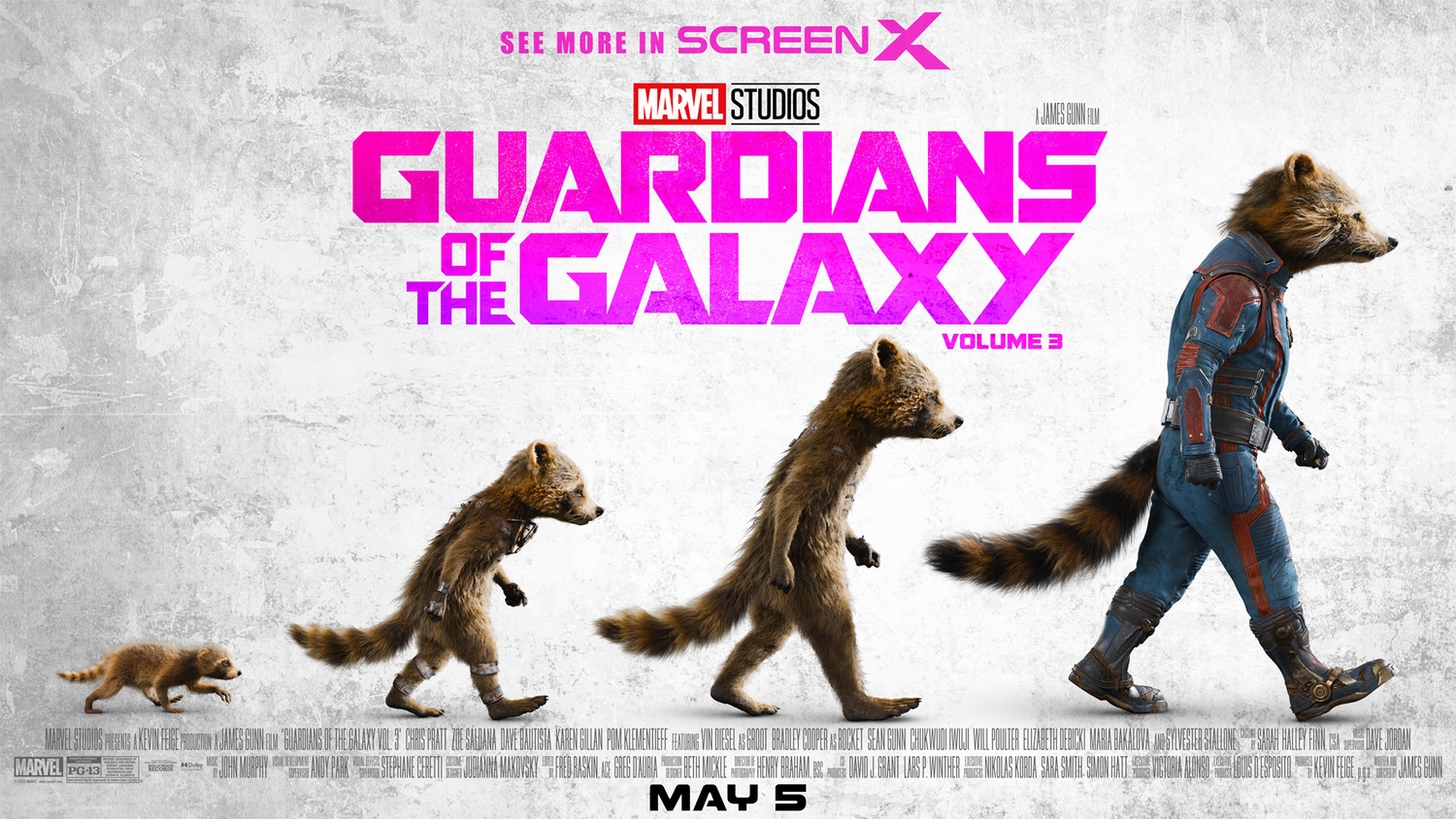 The long-awaited new installment of the Guardians of the Galaxy finally hits theaters this weekend, along with the romantic comedy Love Again starring Priyanka Chopra Jonas and several more new films. Check them out below and watch the trailers to decide what you want to see at the movies. ~Alexandra Heilbron
Guardians of the Galaxy Vol. 3 – Our beloved band of misfits are settling into life on Knowhere. But it isn't long before their lives are upended by the echoes of Rocket's turbulent past. Peter Quill (Chris Pratt), still reeling from the loss of Gamora (Zoe Saldana), must rally his team on a dangerous mission to save Rocket's life. Also playing in 3D and IMAX. Click here for showtimes. Click here to read our review.
Sean Gunn, who plays Kraglin on screen and provides motion capture for Rocket in the Guardians of the Galaxy movies, describes what else he did in regards to baby Rocket in Guardians of the Galaxy Vol. 3. He chats about how his journey in the franchise is similar to Kraglin's journey, and reveals at what point his brother, director James Gunn, involves him in the process of creating a new movie.
Chukwudi Iwuji reveals how he felt about joining Guardians of the Galaxy Vol. 3 as The High Evolutionary. He describes how his skin mask, which looks painful, is applied and how it was made, and whether or not he feels the need to find the good in a character who's a villain.
Love Again – After the death of her fiancé, Mira (Priyanka Chopra Jonas) tries to ease the pain by sending romantic texts to his old cell phone number, and forms a connection with Rob (Sam Heughan) the man the number has been reassigned to. Also starring Céline Dion, who gives romantic advice to Rob. Click here for showtimes.
Ponyo 15th Anniversary – Studio Ghibli Fest 2023 – When Sosuke, a young boy who lives on a clifftop overlooking the sea, rescues a stranded goldfish named Ponyo, he discovers more than he bargained for. Ponyo is a curious, energetic young creature who yearns to be human, but when she causes chaos around the house, her father, a powerful sorcerer, schemes to return Ponyo to the sea. Playing May 7, 8 and 10 in subtitled and dubbed versions. Click here for showtimes.
Carmen – Carmen (Melissa Barrera) flees her home in the Mexican desert following the brutal murder of her mother. She survives a dangerous illegal border crossing into the U.S., only to be confronted by a lawless volunteer border guard. When the border guard and his patrol partner, Aidan (Paul Mescal) become embroiled in a deadly standoff, Carmen and Aidan escape together. Playing in Toronto and Vancouver; opens May 12 in Montreal and Ottawa. Click here for showtimes.
---
---
---
---
Similar Articles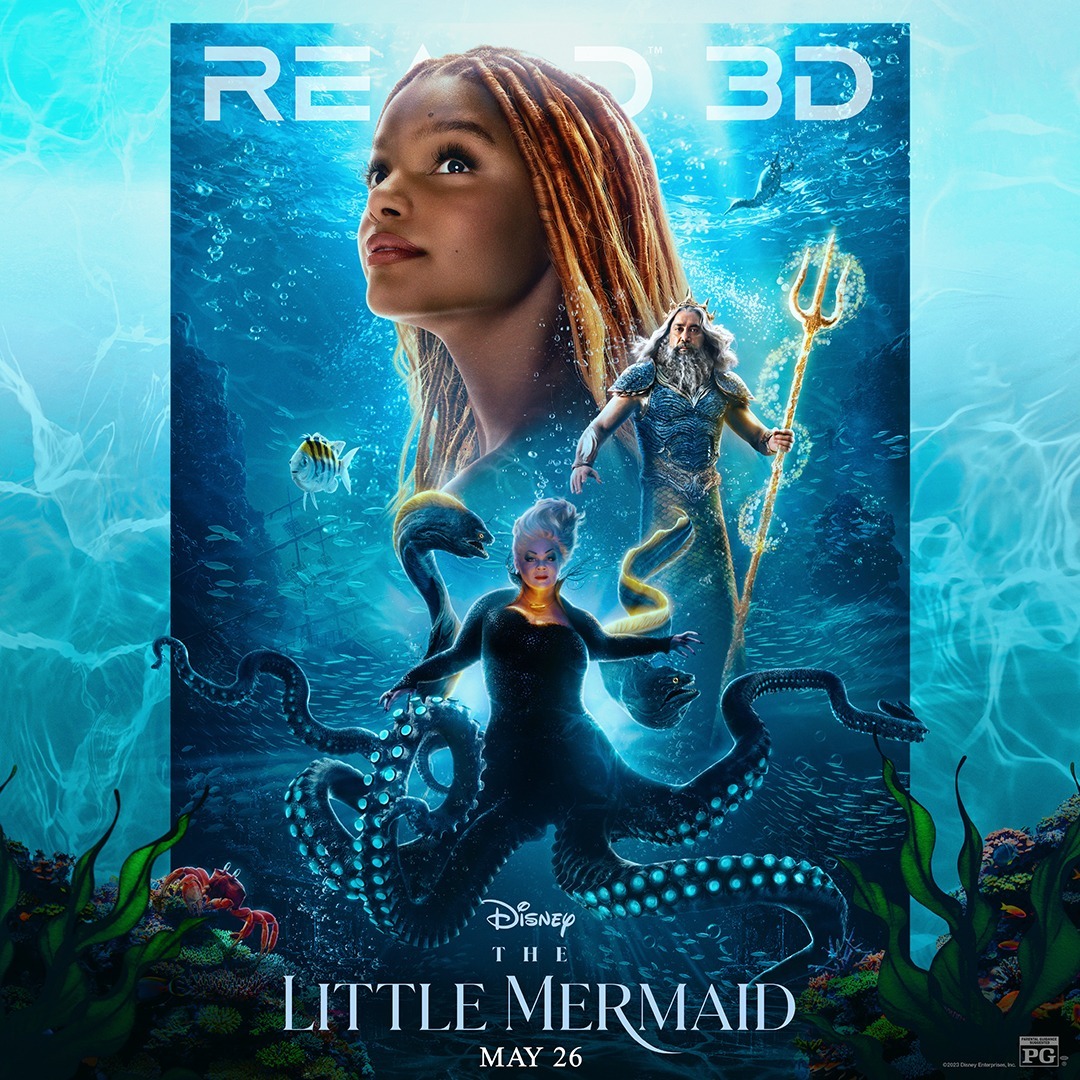 May 28, 2023 | Leave a Comment
Movie lovers are back in theaters, viewing films such as The Little Mermaid and the newest films in the Fast & Furious and Guardians of the Galaxy franchises.
---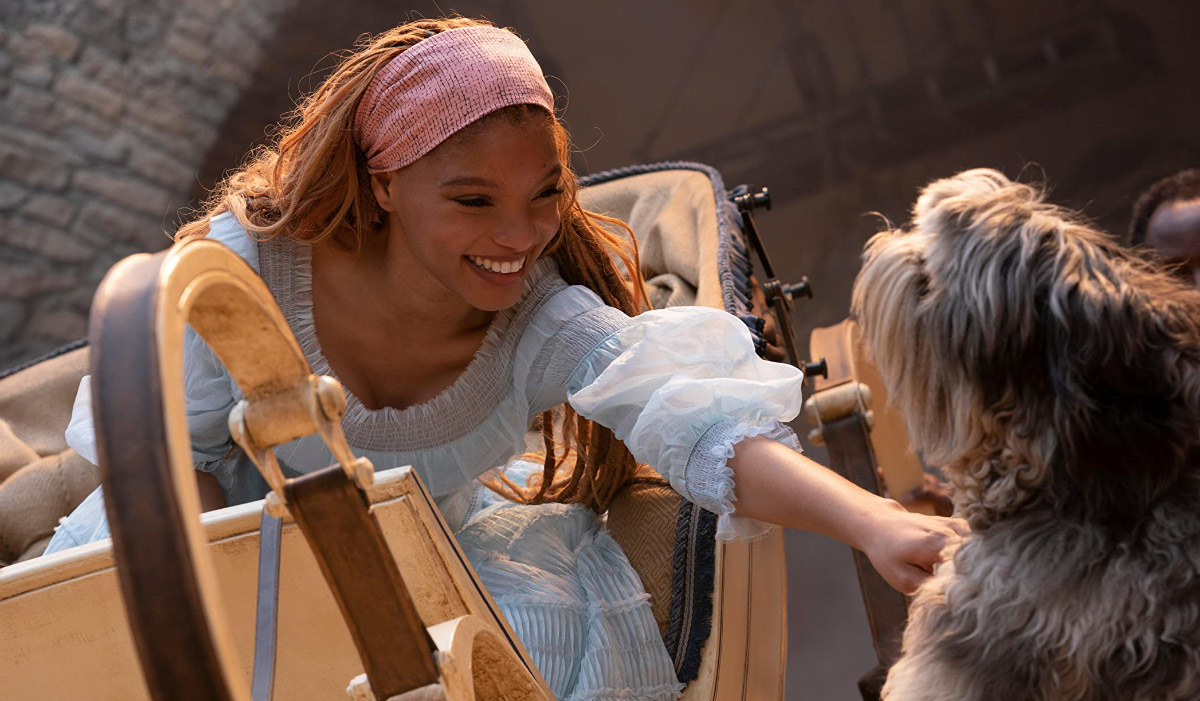 May 26, 2023 | Leave a Comment
There are plenty of new movies coming out this weekend, including The Little Mermaid. Check them out and watch the trailers to decide what you want to see.
---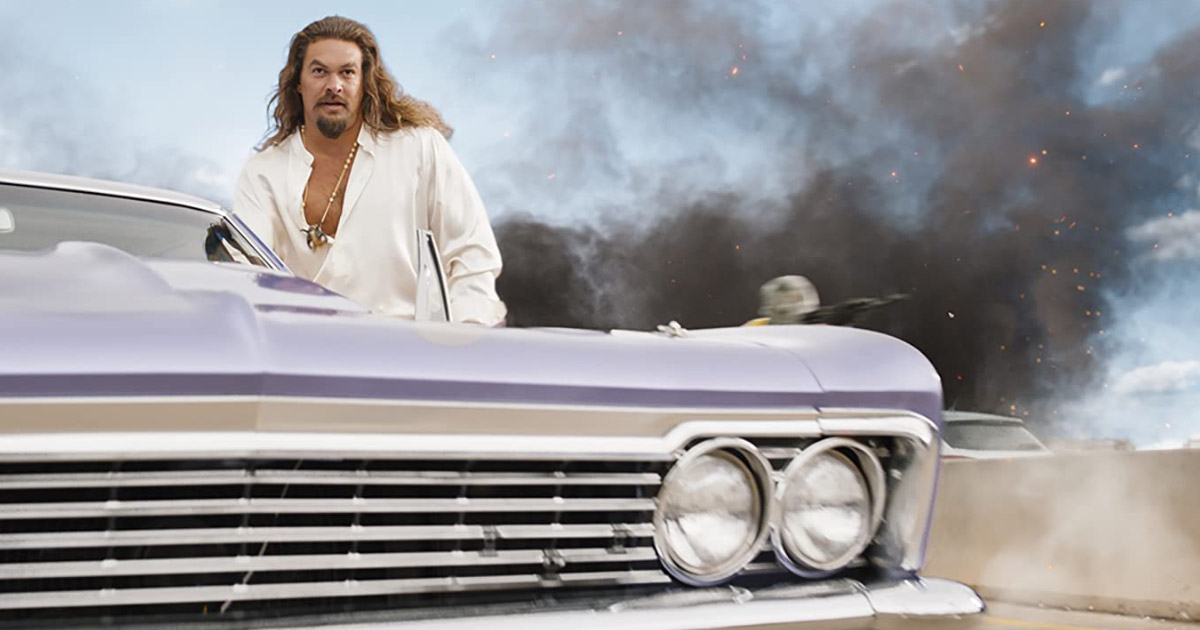 May 21, 2023 | Leave a Comment
Fast X starring Vin Diesel and Jason Momoa took over the top spot at the box office over this weekend, pushing Guardians of the Galaxy Vol. 3 to second place.
---