New movies in theaters – Honk for Jesus Save Your Soul & more
By Alexandra Heilbron on September 1, 2022 | Leave a Comment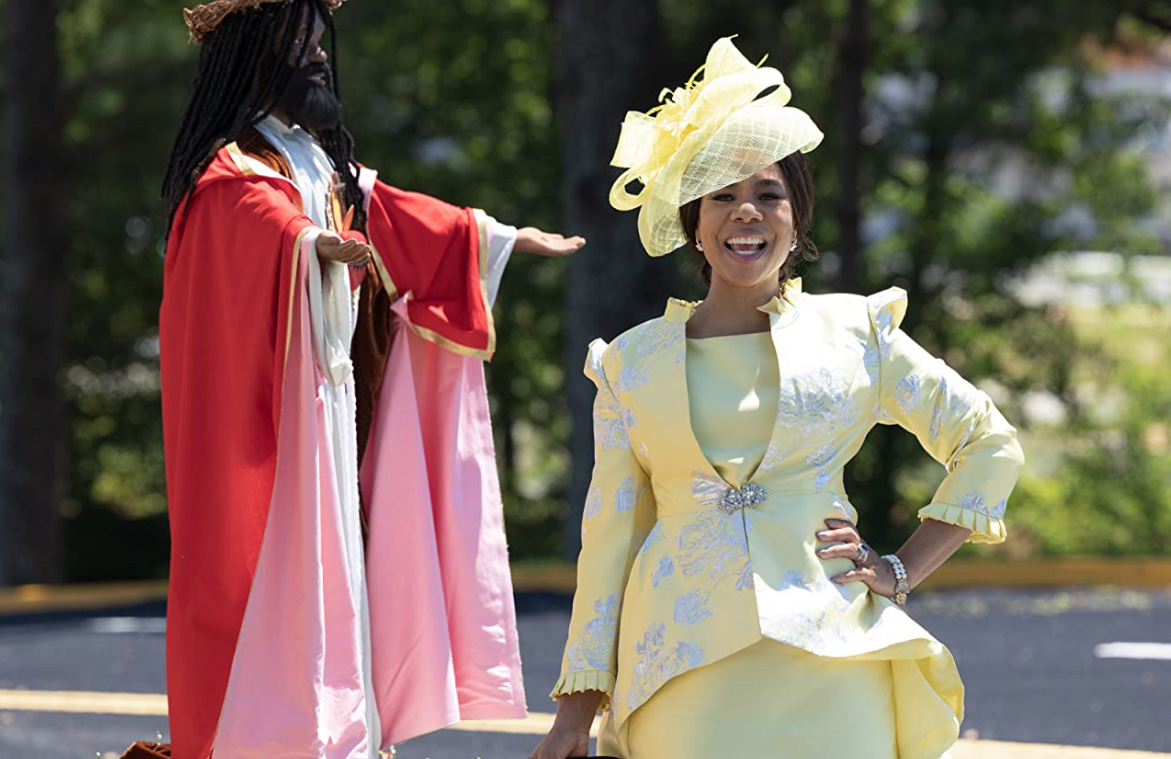 Along with one wide release, two popular movies — one classic, one from 2021 — are also rereleasing in theaters, just in time for National Cinema Day on Saturday, when movie chains are offering $3 movies all day for any showtime and any format. Scroll down to see what's new in theaters this weekend. ~Alexandra Heilbron
Honk for Jesus. Save Your Soul. – Trinitie Childs (Regina Hall), the first lady of a prominent Southern Baptist Mega Church, and her husband, Pastor Lee-Curtis Childs (Sterling K. Brown), live in palatial spendor. When there are allegations of wrongdoing, they lose their followers and the church closes. As they try to rebuild their congregation, they're followed in their daily lives by a documentary filmmaker, who, rather than helping their cause, is trying to make them look bad. Click here for showtimes.
Spider-Man: No Way Home – After Quentin Beck unmasks Peter Parker (Tom Holland) and frames him for his murder, Peter is no longer able to separate his normal life from the high-stakes of being a superhero. When he asks for help from Doctor Strange (Benedict Cumberbatch), the stakes become even more dangerous, forcing him to discover what it truly means to be Spider-Man. Click here for showtimes.
Jaws – When Amity Island police chief Sheriff Martin Brody discovers the remains of a shark attack victim, he closes down the beaches. The mayor and businesses aren't thrilled and force the police chief to reopen them. When a young boy is killed the following weekend, Amity becomes taken over by amateur shark hunters who want the cash reward for the capture of the Great White shark. In 2D, 3D and IMAX. Click here for showtimes.
Yaar Mera Titliaan Warga – After six years of marriage, a couple come to the realization that they're bored with each other. To spice things up, they both open fake Facebook accounts. But things go humorously sideways when they accidentally befriend each other on FB. Click here for showtimes.
Three Minutes: A Lengthening – The three minutes of a home movie shot by David Kurtz in 1938 of a Jewish town in Poland are the only moving images left of the Jewish inhabitants of Nasielsk before the Holocaust. The three minutes are examined to unravel the human stories hidden in the celluloid. Playing in Toronto and Edmonton. Click here for showtimes.
Gigi and Nate – Nate Gibson's (Charlie Rowe) life is turned upside down when he suffers a near-fatal illness and is left a quadriplegic. Moving forward seems impossible until he meets his unlikely service animal, Gigi — a curious and intelligent capuchin monkey. Although she is trained to assist Nate with his basic needs, Gigi helps Nate find what he needs most of all: hope. Playing in Whitby. Click here for showtimes.
---
---
---
Similar Articles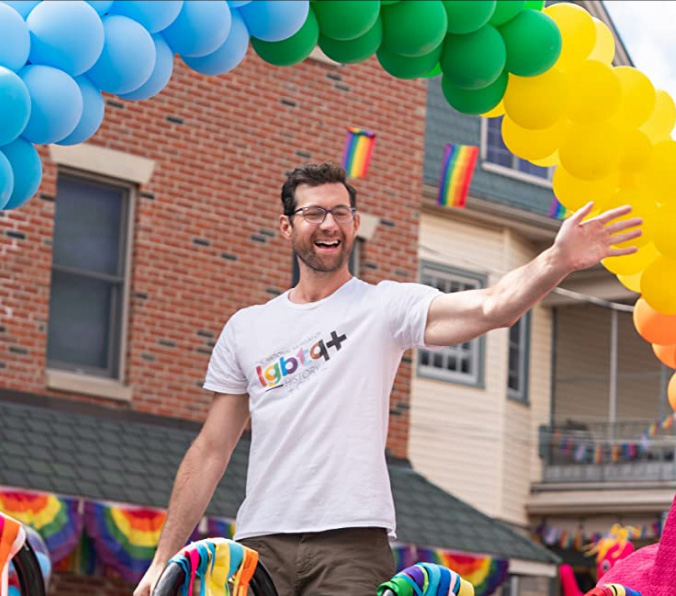 September 29, 2022 | Leave a Comment
Bros, the LGTB+ rom-com that premiered at TIFF earlier this month is one of the films being released wide this weekend. Click to find out what else is new!
---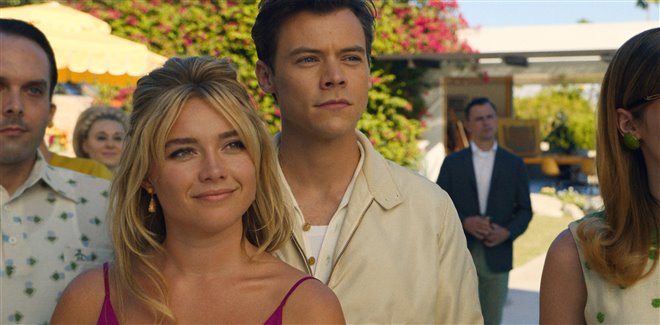 September 25, 2022 | Leave a Comment
The thriller Don't Worry Darling starring Florence Pugh and Harry Styles debuted at the top of the box office. Find out which other films made the top 5.
---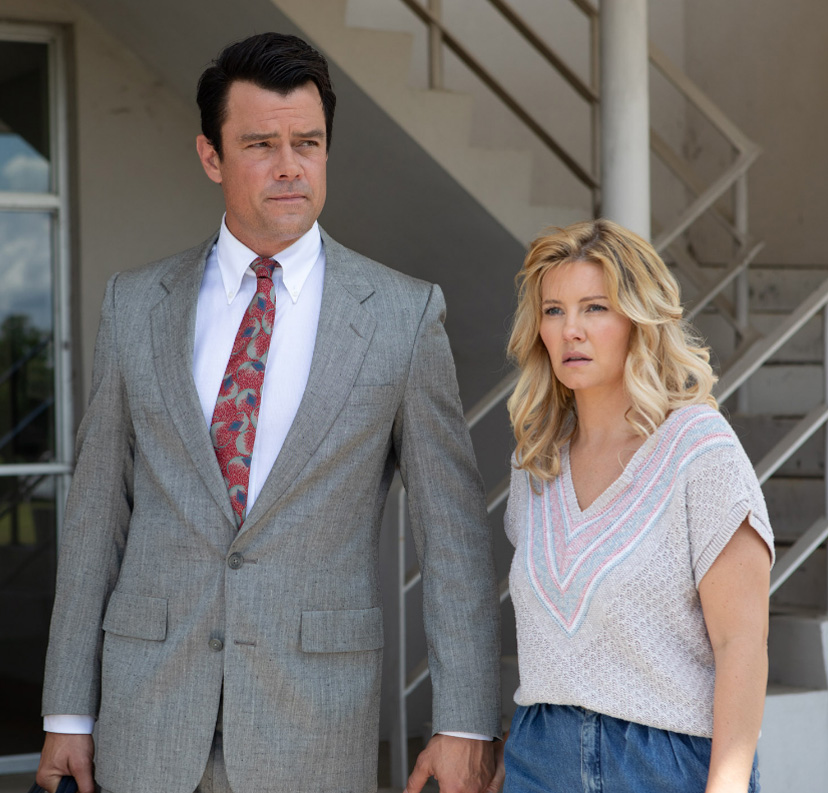 September 23, 2022 | Leave a Comment
This weekend's new movies include the crime thriller Bandit starring Josh Duhamel and the thriller Don't Worry Darling starring Florence Pugh and Harry Styles.
---