New movies in theaters – Marvel's Eternals and more!
By Tribute on November 5, 2021 | Leave a Comment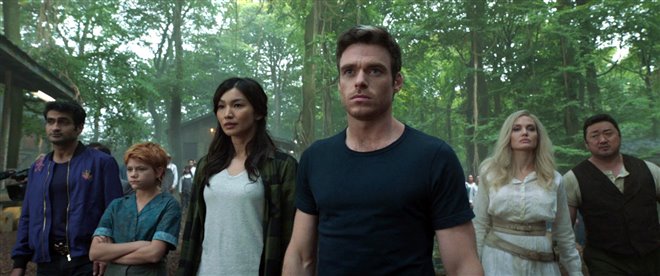 Several new films hit theaters this weekend, including Chloé Zhao's highly anticipated Marvel film Eternals starring Richard Madden, Gemma Chan, Kumail Nanjiani, Lauren Ridloff, Brian Tyree Henry, Salma Hayek, Lia McHugh, Don Lee, Barry Keoghan, Kit Harington, and Angelina Jolie and much more! Check out the trailers below to decide what you want to watch this weekend! ~Sean Olegario
Eternals – Just over 7,000 years ago, 10 superbeings were created by a Celestial named Arishem to protect the universe from creatures known as the Deviants. Led by Ajak (Salma Hayek), the team includes Sersi (Gemma Chan), Ikaris (Richard Madden), Thena (Angelina Jolie), Kingo (Kumail Nanjiani), Sprite (Lia McHugh), Phastos (Brian Tyree Henry), Makkari (Lauren Ridloff), Druig (Barry Keoghan) and Gilgamesh (Don Lee). However, as they were created only to step in when people are threatened by Deviants, the Eternals have never been able to stop the atrocities committed by humans against other humans, which creates conflicts within their ranks. Click here for showtimes.
We interview Lia McHugh, who plays Sprite, the smallest of the Eternals, a race of superbeings. She reveals which was the most fun stunt she was allowed to do, what it was like to learn lines that were in an ancient language, and which cast member was the funniest!
Spencer – Princess Diana (Kristen Stewart) just wants to be herself, which brings her at odds with the Royal Family. They want her to display two sides of herself "for the good of the country," with the genuine and fun Diana hidden behind closed doors. When she's in public, she has to play the role of the Princess, displaying herself for the public and media. However, Diana just wants to enjoy the simple and real things in life. While spending the Christmas holiday with the Royals at Sandringham House, she finds herself wanting to fight back, as she desperately tries to break free from the stress and toxic environment brought on by the Royal Family. Click here for showtimes.
Red Notice – FBI Special Agent John Hartley (Dwayne Johnson) is hot on the tail of two art thieves that have now been put on Red Notice. After finally tracking down Nolan Booth (Ryan Reynolds), the first of his targets, Hartley recruits him to help track down target number two: Sarah Black (Gal Gadot). The two then begin a globe-trotting adventure to bring her in, forming an unlikely partnership and friendship along the way. Click here for showtimes.
13 Minutes – Four families in a Heartland town are tested when a massive storm hits, giving them just 13 minutes to get to shelter before the largest tornado on record ravages the town, leaving them searching for their loved ones and fighting for their lives, as their paths will cross, and have their lives irreversibly changed. Playing in select cities. Click here for showtimes.
Only the Animals – Following the disappearance of glamourous housewife Evelyne Ducat (Valeria Bruni Tedeschi) in the French highlands, the lives of five people inextricably linked to her are brought together to devastating effect as the local police investigate the case. Playing in Toronto and Vancouver. Click here for showtimes.
The Most Reluctant Convert: The Untold Story of C.S. Lewis – An elder C.S. Lewis looks back on his remarkable journey from hard-boiled atheist to the most renowned Christian writer of the past century. The film features award-winning actor Max McLean as the older Lewis and Nicholas Ralph –breakout star of Masterpiece's All Creatures Great and Small – as young Lewis. Beautifully filmed in and around Oxford this engaging biopic follows the creator of The Chronicles of Narnia from the tragic death of his mother when he was just nine years old, through his strained relationship with his father, to the nightmare of the trenches of WWI to Oxford University, where friends like J.R.R. Tolkien challenge his beliefs. Playing Sunday, November 7 in select cities. Click here for showtimes.
Clifford the Big Red Dog – When middle-schooler Emily Elizabeth's (Darby Camp) fun but impulsive uncle Casey (Jack Whitehall) takes her to visit a magical animal rescuer (John Cleese), she meets a tiny red puppy and falls in love instantly. When she asks how big the dog will get, he responds that it depends on how much she loves him. She names him Clifford, and although she expected him to grow, she didn't foresee waking up to find a giant 10-foot hound in her small New York City apartment. While her single mom is away on business, Emily, Clifford and uncle Casey set out on an adventure as they try to keep the overgrown dog out of trouble. Opens next Wednesday, November 10. Click here for showtimes.
---
---
---
Similar Articles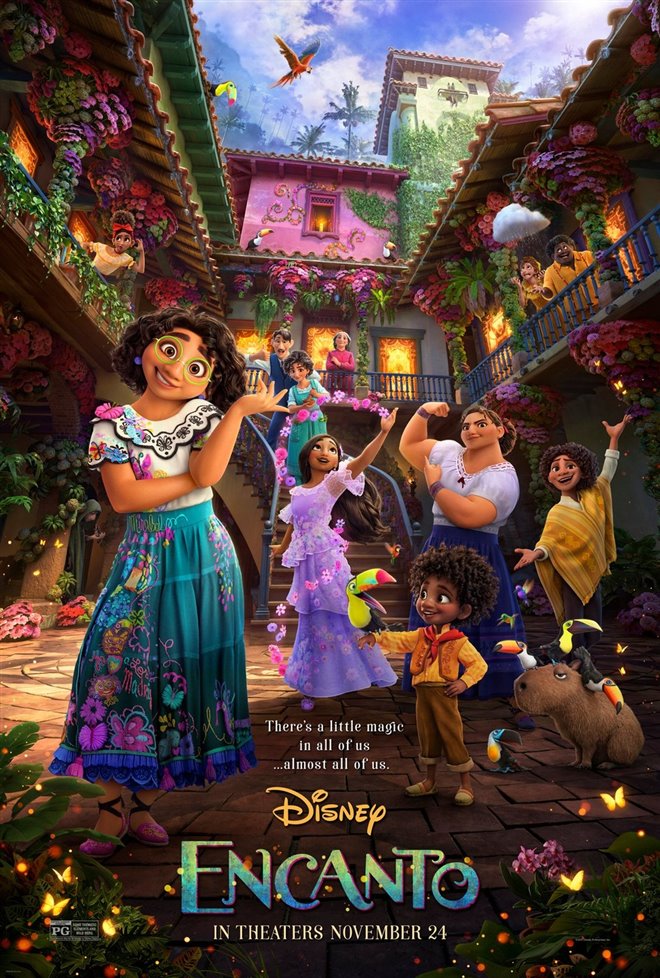 November 28, 2021 | Leave a Comment
Encanto by Disney takes the top spot at the box office over Thanksgiving weekend, followed by two additional newbies, all which debut in the top five.
---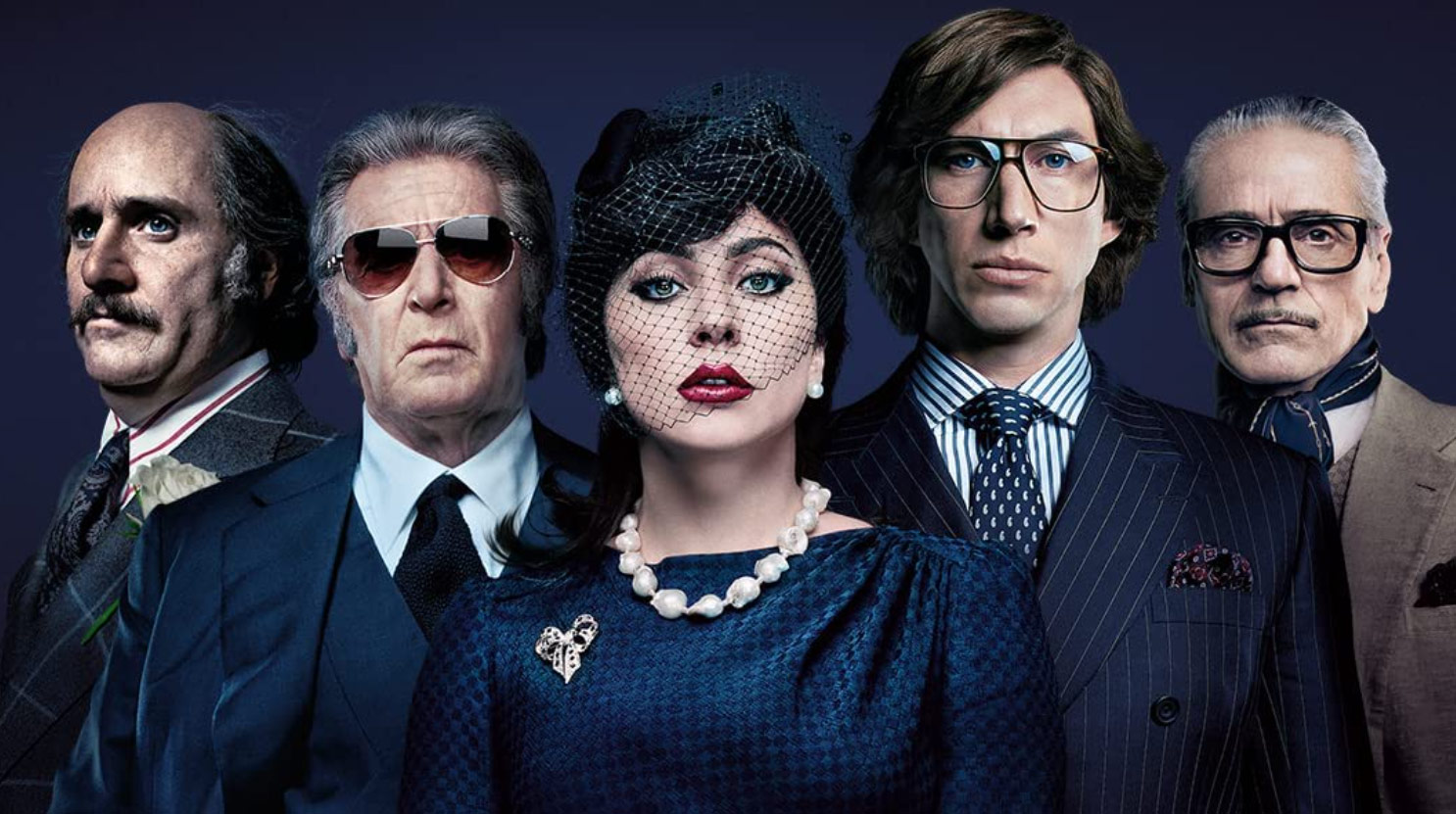 November 25, 2021 | Leave a Comment
With three wide releases and plenty of smaller films coming out this week, there's plenty to choose from this week including Encanto and House of Gucci.
---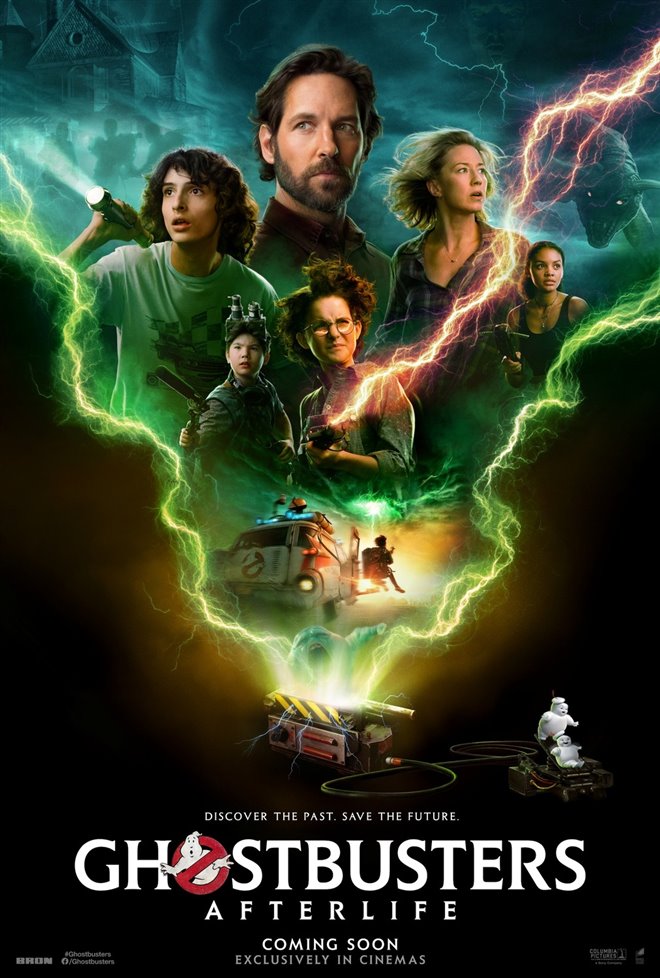 November 21, 2021 | Leave a Comment
Ghostbusters: Afterlife starring Paul Rudd and Carrie Coon took the top spot at the weekend box office, knocking two-week champion Eternals to second place.
---