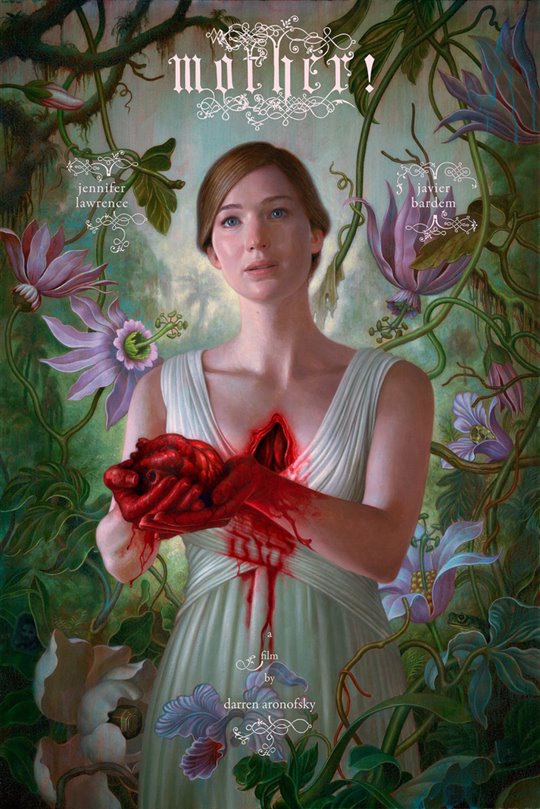 This week's new box office releases are set to get your adrenaline pumping!
With a mix of horror and thriller, Darren Aronofsky's mother! will leave you terrified and on the edge of your seat. But if heart-stopping action is what you're seeking, then be sure to catch American Assassin, starring Dylan O'Brien and Michael Keaton.
mother! – A woman (Jennifer Lawrence) and her husband (Javier Bardem) seem to be finally settled in their home. But the quiet peace in the house is interrupted when her husband lets uninvited guests (Ed Harris, Michelle Pfeiffer) in to stay. Things grow increasingly odd when she finds a photo of her husband in the other man's luggage, a weird occurrence that is only matched by her husband's changing behavior. Upset, she demands that everyone leaves, but she soon finds her house is no longer her home, and those invited are here to stay. Opening wide today. Click here for showtimes.
Trailer: mother!
American Assassin – Based on the bestselling novel by author Vince Flynn, American Assassin tells the story of Mitch Rapp (Dylan O'Brien), who tragically lost his parents in a car crash when he was just 14. Since then, his life has been a difficult one. But as time goes on, he settles into himself, gets his life in order, and even asks his girlfriend to marry him at a beautiful beach resort. While there, tragedy strikes when armed men begin shooting everyone in sight, including his girlfriend. Mitch survives, but again, he's lost everything he cares about. Seeking retribution against those who wronged him, he decides to join a new group of clandestine operatives formed by the CIA to combat Islamic terrorism. Opening wide today. Click here for showtimes.
Trailer: American Assassin
What do you plan on seeing this weekend at the theater? Let us know in the comment section below and don't forget to return to our site to leave your rating and review of the film! ~Alexa Caruso