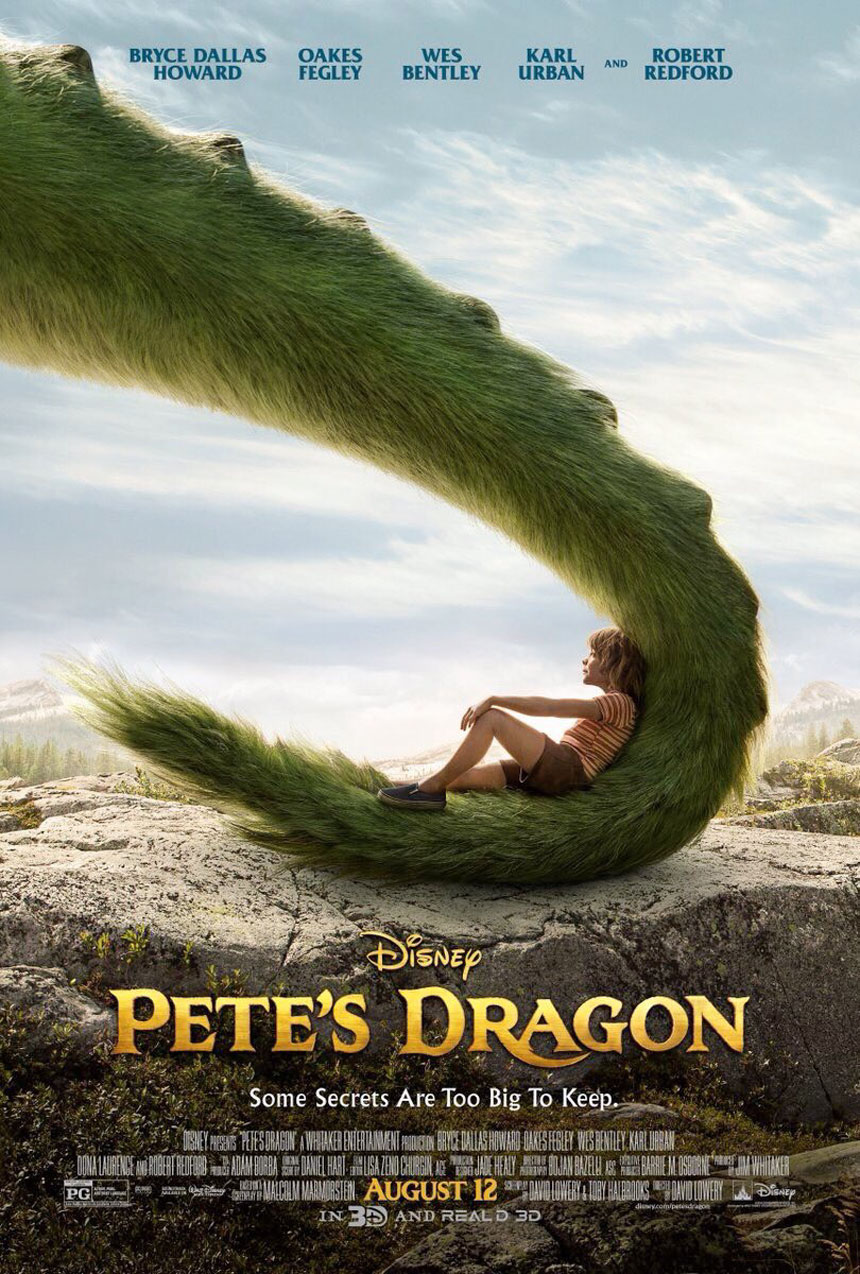 What a week for movies!
The new Disney movie Pete's Dragon is opening nationwide this weekend. Starring Bryce Dallas Howard, Robert Redford and newcomer Oakes Fegley as Pete, it offers a cinematic experience for all ages. Meryl Streep stars in Florence Foster Jenkins, based on the true story of Florence Jenkins, a tone-deaf woman with no musicality who ended up singing at Carnegie Hall.
World War II drama Anthropoid is based on the true story of the assassination of a top Nazi official. Comedy more your thing? Sausage Party is finally here! The raunchy R-rated animated feature is getting glorious reviews for crude humor and witty social commentary.
Scroll down to see more about this week's new movies in theaters. ~ Yanis Khamsi
Pete's Dragon: Pete (Oakes Fegley) is a 10-year-old boy who has been living in the woods for years. He hasn't been around humans, instead living a peaceful life with Elliot, the dragon who found him when he was four, and the other animals of the forest. That changes one day when a forest ranger spots him. Click here for showtimes.
Trailer: Pete's Dragon
Sausage Party: In the first R-rated computer-generated animated movie, a sausage named Frank (Seth Rogen) leads a group of supermarket products, including his hotdog bun girlfriend (Kristen Wiig) and fellow sausages Barry (Michael Cera) and Carl (Jonah Hill), to the promised land: home with a human. Click here for showtimes.
Trailer: Sausage Party
Florence Foster Jenkins: The true story of legendary New York heiress and socialite Florence Foster Jenkins (Meryl Streep), who in the early 1900s, obsessively pursued her dream of becoming a great singer—despite having a singing voice that was so out of tune and unable to hit the right notes that people found it hilarious. Click here for showtimes.
Trailer: Florence Foster Jenkins
Anthropoid: Based on the true story of two Czechoslovakian soldiers – Josef Gabcík (Cillian Murphy) and Jan Kubiš (Jamie Dornan) who were sent to assassinate Reinhard Heydrich – the head of the SS. Heydrich was the Reich's number three man and the main architect for the "Final Solution." Click here for showtimes.
Trailer: Anthropoid