New movies in theaters – Plane starring Gerard Butler & more
By Alexandra Heilbron on January 12, 2023 | Leave a Comment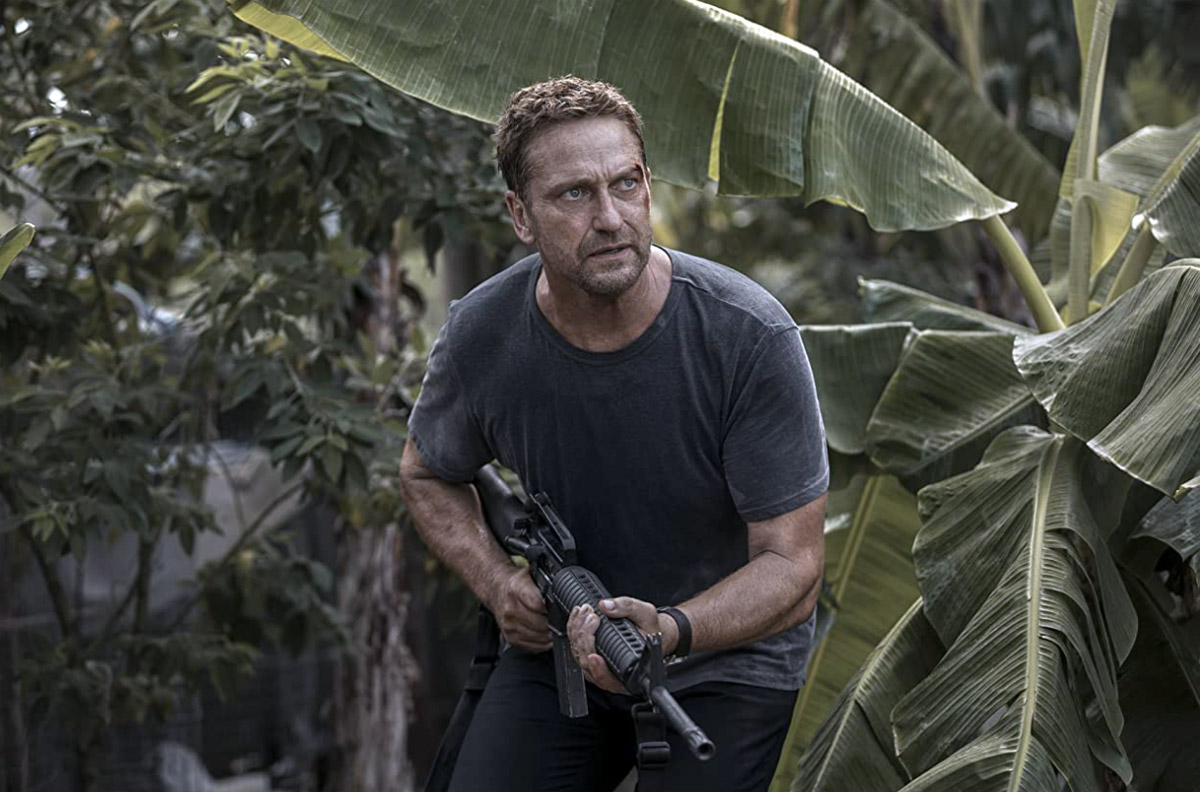 There's one new wide release in theaters this weekend, as well as several movies that are either expanding or opening in select cities. Check them out below and watch the trailers to decide what you want to see. ~Alexandra Heilbron
Plane – Pilot Brodie Torrance (Gerard Butler) saves his passengers from a lightning strike by making a risky landing on a war-torn island — only to have most of the passengers taken hostage by dangerous rebels. The only person who can help Torrance is Louis Gaspare (Mike Colter), an accused murderer who was being transported by the FBI. Click here for showtimes.
A Man Called Otto – Otto (Tom Hanks), a grumpy widower who was recently forced to retire, is easily annoyed. When Marisol (Mariana Trevino), her husband Tommy (Manuel Garcia-Rulfo) and their two young daughters move in across the street, he's prepared to be just as rude to them as to his other neighbors. But Marisol slowly breaks through to Otto's heart and discovers he wasn't always this way.  Click here for showtimes.
Skinamarink –  Two young children — Kevin (Lucas Paul) and Kaylee (Dali Rose Tetreault) — wake up in the middle of the night to find their father is missing, and all the windows and doors in their home have vanished. Playing in select cities. Click here for showtimes.
Women Talking – When the women of an isolated religious community discover who has been drugging and attacking them at night, they're given an ultimatum. Forgive them or leave. The men take the accused to the local authorities, but also plan to bail them out immediately. The women vote on whether to stay and forgive their attackers, stay and fight, or leave. Playing in Toronto, Vancouver and Montreal. Click here for showtimes. Click here to read our review.
Michelle McLeod, who plays one of the Mennonite women who find themselves struggling with a dilemma in Women Talking, describes Sarah Polley is as a director, tells it was like to work with Claire Foy and reveals the amazing gifts Rooney Mara made for each of the cast members. She also talks about some of the behind-the-scenes movie magic that you'll see in the film.
Door Mouse – A comic-book creator working at a burlesque club enlists the help of a colleague to figure out what's behind the disappearances of young women in their circle in this oddball neo-noir. Playing in Toronto and Vancouver. Click here for showtimes.
---
---
---