New movies in theaters – Possessor Uncut and more!
By Alexandra Heilbron on October 2, 2020 | Leave a Comment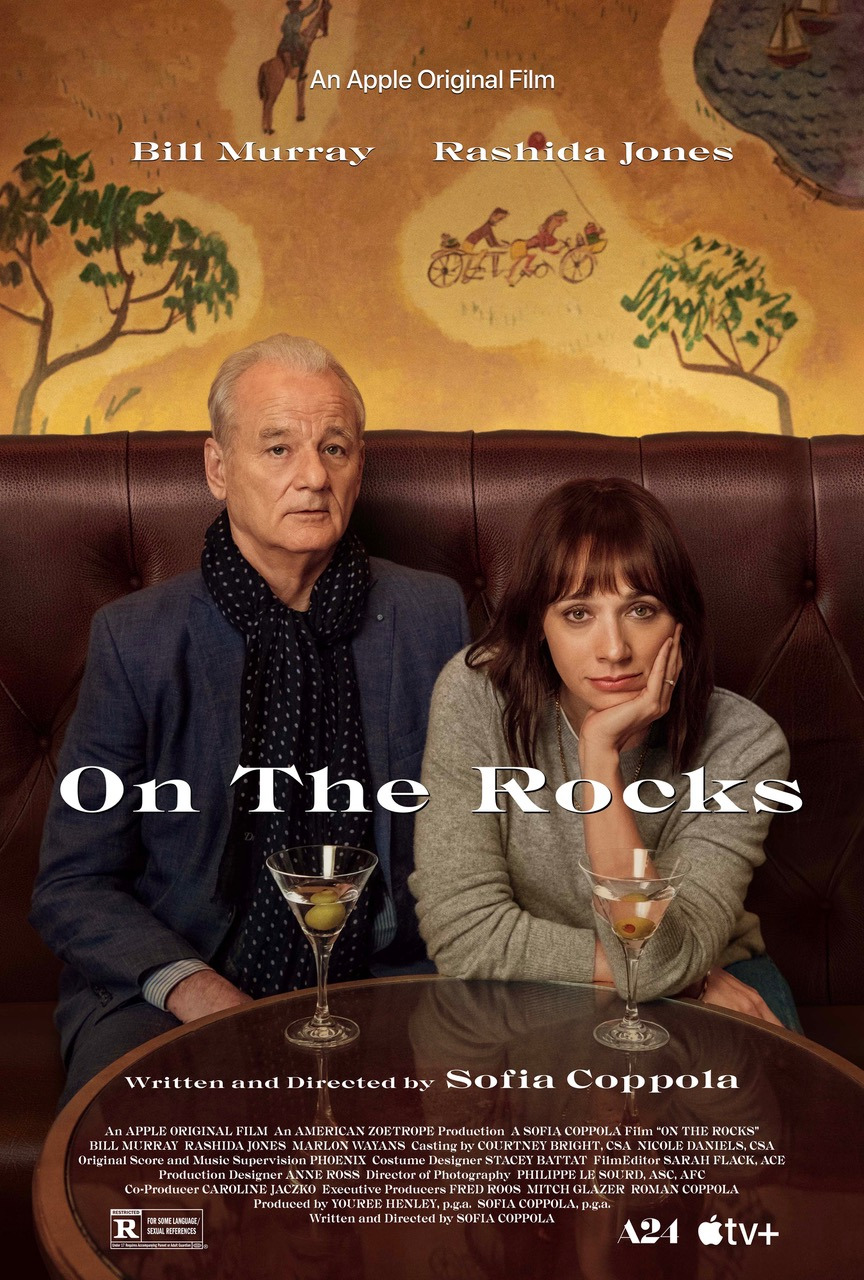 The biggest release this weekend is the horror film Possessor Uncut, but there are several more films worthy of your notice, including On the Rocks, which reteams Bill Murray with director Sofia Coppola, and a documentary about The Beatles in India. See below for the entire list and watch the trailers to decide what you want to see this weekend! ~Alexandra Heilbron
Possessor Uncut – Using brain-implant technology, elite, corporate assassin Tasya Vos (Andrea Riseborough) takes control of other people's bodies to execute high profile targets.
As she sinks deeper into her latest assignment Vos becomes trapped inside a mind that threatens to obliterate her.
Playing nationwide.
Click here for showtimes.
Possessor Uncut stars Andrea Riseborough and Christopher Abbott talk to our very own Marriska Fernandes about sharing the same role and the conversations between them. They reveal what valuable information they'd steal if they were implanted into director Brandon Cronenberg's mind.
On the Rocks – A young New York mother (Rashida Jones) faced with sudden doubts about her marriage teams up with her larger-than-life playboy father (Bill Murray) to tail her husband (Marlon Wayans). What follows is a sparkling comic adventure across the city drawing father and daughter closer together despite one detour after another. Playing in select cities before debuting on Apple TV+ on Oct. 23. Click here for showtimes.
Save Yourselves! – At a remote cabin in the woods, Jack (John Reynolds) notices a strange, fuzzy round object that Su (Sunita Mani) decides is a footstool. Pressured by long work hours and dull, weekly routines, they've decided to turn off technology and put away their phones during their getaway, so they're blissfully unaware when the planet is under attack from murderous pouffes. As the footstool, a.k.a deadly pouffe, keeps materializing around the house, strange events unfold. Playing in select cities. Click here for showtimes.
Jiang Ziya – Before Jiang Ziya, a top commander in the divine army of the Kunlun Sect, can ascend to his new position among the Gods, he is ordered to execute the Nine-Tailed Fox Demon, who threatens the mortals' very existence. But when the Fox Demon shows him that an innocent human girl will also die if he kills her, he must decide whether to follow the will of heaven or find his own path to becoming a true god. Playing in select cities. Click here for showtimes.
Splinters – Belle (Sofia Banzhaf) returns to her rural Nova Scotia home for her father's funeral. Since she came out as a lesbian during her teenage years, her relationship with her mother Nancy (Shelley Thompson) has been strained. Although she's been dating a man for two years, she doesn't want to tell her mother. But when the man shows up and proposes, it opens a whole can of worms. Playing in select cities. Click here for showtimes.
The Trial of the Chicago 7 – A group of revolutionaries hold a peaceful protest at the 1968 Democratic National Convention in Chicago that becomes violent when police begin beating protesters. The organizers of the demonstration are arrested on a number of charges, leading to a colorful trial that earned as much publicity for the defendants' antics as for the trial itself. Playing in select cities before debuting on Netflix Oct. 16. Click here for showtimes.
Meeting the Beatles in India – Emmy Award-winning filmmaker Paul Saltzman was a 23-year-old Canadian traveling in India with a camera when he met The Beatles, who were there at the same time, staying at an Ashram to relax, meditate and refresh. They took him in as part of their group, and he shot a number of photos at the bungalow where they stayed. He put the photos away for 32 years and forgot about them, but now offers them up with new and vivid first-hand details of his extraordinary time with The Beatles. Playing in select cities. Click here for showtimes.
---
---
---