New movies in theaters – Scream VI, 65, Champions and more
By Alexandra Heilbron on March 9, 2023 | Leave a Comment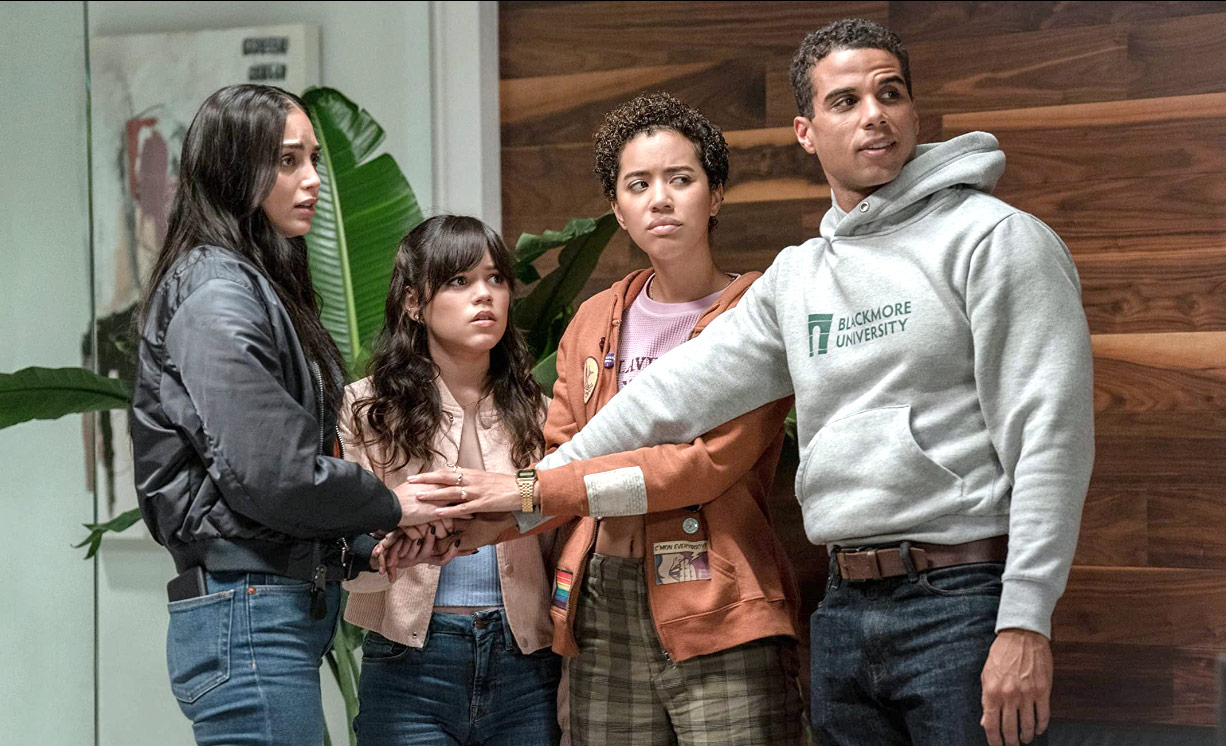 There are several new movies releasing this weekend, including Scream VI starring Jenna Ortega, 65 starring Adam Driver and Champions starring Woody Harrelson. Check them all out below and watch the trailers to help you decide what to see this weekend at the movies. ~Alexandra Heilbron 
Scream VI – Tara (Jenna Ortega), Sam (Melissa Barrera), Mindy (Jasmin Savoy Brown) and Chad (Mason Gooding) — four survivors of the most recent batch of Ghostface killings — leave Woodsboro behind to start a fresh chapter in New York City. Also playing in 3D. Click here for showtimes. Click here to see our gallery of photos from the Scream VI global premiere.
65 – Astronaut Mills (Adam Driver) accepts a two-year mission into space. When it's struck by asteroids, the spaceship goes off course and lands on Earth… 65 million years ago. The only other survivor (Ariana Greenblatt) doesn't speak the same language, but to find the escape shuttle that separated from the ship during the crash, they must trek across terrain riddled with dangerous prehistoric creatures. Click here for showtimes.
Champions – After a series of missteps, Marcus (Woody Harrelson), a former minor-league basketball coach, receives a court order to guide a team of players with intellectual disabilities. Despite his doubts, he soon realizes that together they can go further than ever imagined. Click here for showtimes.
Mummies – This animated family film follows the adventures of three Egyptian mummies — a princess, a former charioteer, and his younger brother — who live in an underground secret city. Through a series of events, the mummies end up in present-day London and go in search of an old ring belonging to the Royal Family, that was stolen by the ambitious archaeologist Lord Carnaby. Opening across Canada this weekend. Click here for showtimes.
Blueback – Marine biologist Abby (Mia Wasikowska) receives word of her activist mother Dora's (Radha Mitchell) stroke. As she rushes to her seaside hometown to care for her, Abby recalls her childhood years spent living in harmony with the ocean, and her mother's efforts to protect the bay from greedy developers and fishermen. Among the coral gardens, Abby befriends a rare fish — affectionately named Blueback — the key to reminding Abby and Dora of the vulnerable waters they call home. Playing in select cities. Click here for showtimes.
I Like Movies – Movie lover Lawrence (Isaiah Lehtinen), 17, wants attend NYU's Tisch School of the Arts to study filmmaking. He and his best friend Matt (Percy Hynes White) make films together, but Matt eventually grows tired of Lawrence belittling him, especially when Lawrence doesn't have time for him because he's found a job in a video store. Playing in select cities. Click here for showtimes.
I Like Movies writer/director Chandler Levack and stars Isaiah Lehtinen, who plays Lawrence, and Romina D'Ugo, who plays Alana, the manager of a video store, discuss filming a movie that's very Canadian. Chandler shares that the Oliver Jewellery commercial brings laughter to Canadian audiences but when the film was shown in Santa Barbara, where it won Best Film, it had a very different reaction. She also reveals the original title of the movie and why it was changed.
---
---
---
Similar Articles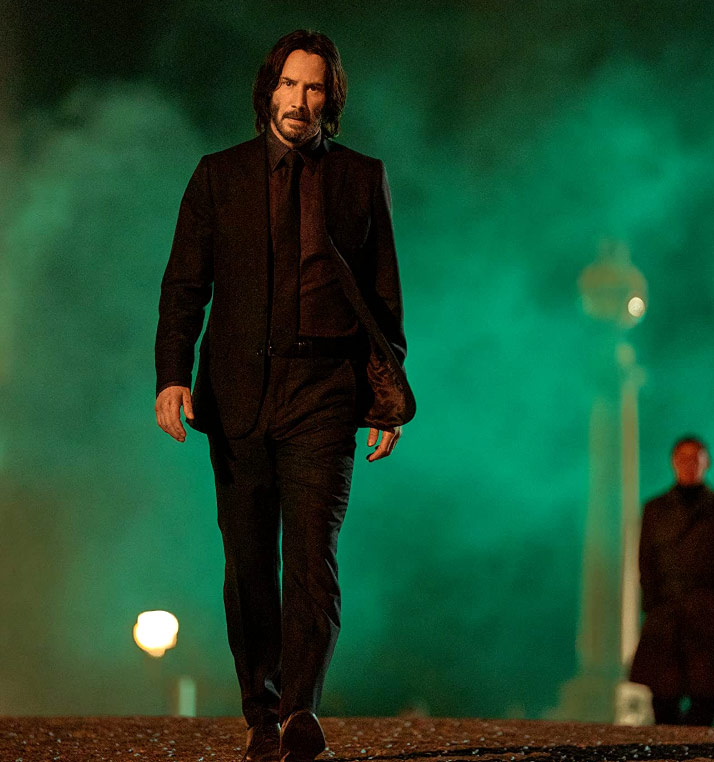 March 26, 2023 | Leave a Comment
John Wick: Chapter 4 starring Keanu Reeves blasted the competition at the weekend box office, taking the top spot. Check which other films made the top five.
---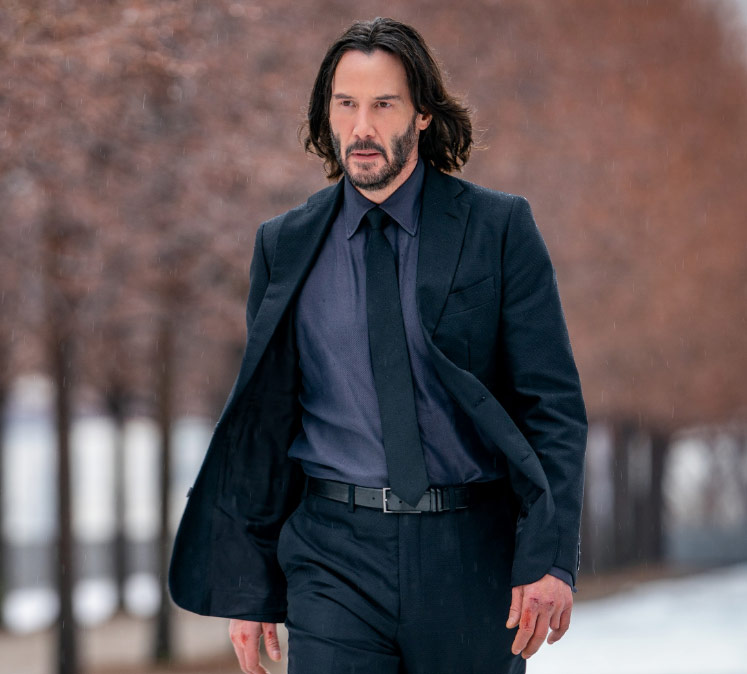 March 23, 2023 | Leave a Comment
The movie Keanu Reeves fans have waited for is finally hitting theaters — John Wick: Chapter 4. Check it out plus all the other new films opening this weekend.
---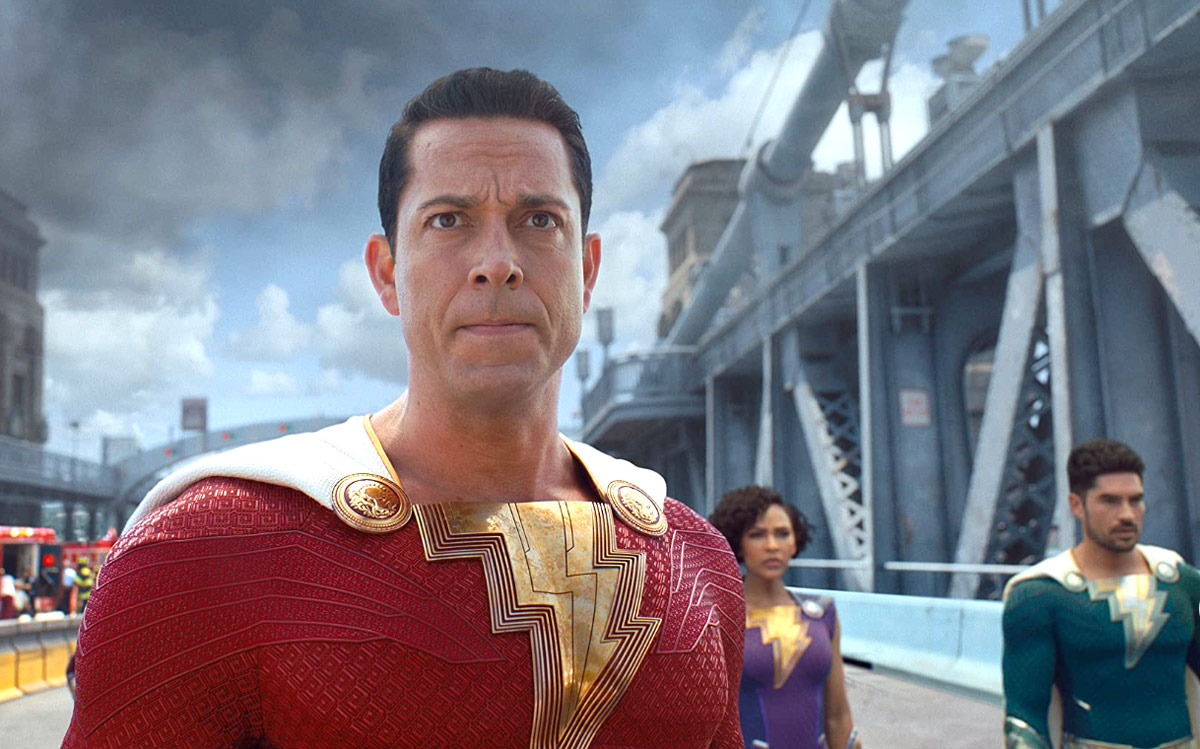 March 19, 2023 | Leave a Comment
The biggest debut this past Friday was Shazam! Fury of the Gods, which knocked Scream VI to second place. Have a look at which films landed in the top five.
---