New movies in theaters – Sicario: Day of the Soldado and more
By Tribute on June 29, 2018 | 1 Comment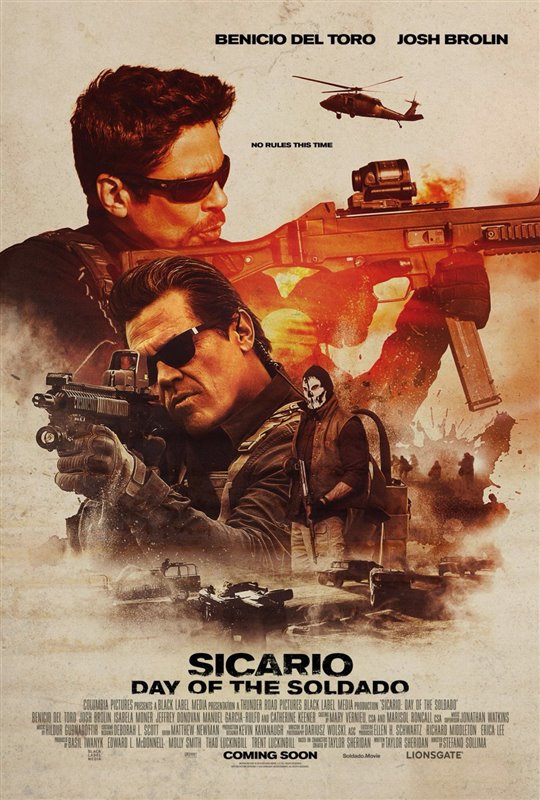 What a great time to get out to the theater! The action-packed crime drama Sicario: Day of the Soldado starring Benicio Del Toro and Josh Brolin has released. As well, the sporty new comedy Uncle Drew with Nick Kroll is premiering today. Check out all the new releases below! ~Ari Derin
Sicario: Day of the Soldado – When the American government discovers that Mexican drug cartels have been helping terrorists cross the border, they assign agent Matt Graver (Josh Brolin) to start a war between the cartels. Graver enlists the help of his old pal, Alejandro Gillick (Benicio Del Toro). Alejandro, a former attorney, went on a revenge spree to hunt down the men who murdered his family, including kingpin Carlos Reyes. However, when Isabela Reyes (Isabela Moner), the teenage daughter of Carlos Reyes, is kidnapped and Graver orders Alejandro to kill the girl, he refuses. Click here for showtimes.
Trailer: Sicario: Day of the Soldado
Uncle Drew – After using up his life savings to enter a team in the Rucker Classic street ball tournament, Dax (Lil Rel Howery) loses his team to his longtime rival (Nick Kroll). Desperate to win the tournament and the cash prize, Dax stumbles upon the legendary Uncle Drew (NBA All-Star Kyrie Irving). He convinces him to return to the court. They round up Drew's old basketball squad (Shaquille O'Neal, Chris Webber, Reggie Miller, Nate Robinson, Lisa Leslie) to prove that a group of septuagenarians can still win. Click here for showtimes.
Trailer: Uncle Drew
The First Purge – The First Purge is the fourth film in The Purge franchise and serves as a prequel to the trilogy. It looks back at the first year of the purge when the government sanctioned all crime to be legal for a 12-hour period. The film focuses on one woman in particular as she prepares to protect her family against the impending violence, and also participates in a protest against the experiment. Opens July 4. Click here for showtimes.
Trailer: The First Purge
Upgrade – Grey Trace, a technophobe in a utopian near-future when computers control nearly everything — from cars to crime surveillance — is left a quadriplegic in a car hijacking, in which his wife is killed. A billionaire technologist offers him an experimental paralysis cure — an implanted computer chip called STEM. Grey accepts, because he wants to find the criminals responsible for his wife's death, but soon finds the chip has a voice and a mind of its own. Click here for showtimes.
Trailer: Upgrade
Darken – A young woman named Eve (Bea Santos) finds herself trapped within a bizarre realm after comes with an endless amount of rooms but no exit. This place is a sanctuary created by an all-powerful god called "Mother Darken" who will protect those inside, but only as long as they are within the realm's walls. Eve meets a rebel, Kali, who teams up with her in their pursuit for freedom from the horrors that await them inside every room. But first, they must fight their way through its dangerous rooms and the evil forces that lurk inside. Opening in select cities. Click here for showtimes.
Trailer: Darken
Westwood: Punk, Icon, Activist – Since igniting the punk movement with ex-partner and Sex Pistols' manager Malcolm McLaren, Dame Vivienne Westwood has been redefining British fashion for over 40 years. This documentary blends archive, beautifully crafted reconstruction, and insightful interviews with Vivienne's fascinating network of collaborators, guiding us on her journey from a childhood in postwar Derbyshire to the runways of Paris and Milan. Opening in Toronto and Vancouver. Click here for showtimes.
Trailer: Westwood: Punk, Icon, Activist
Marlina the Murderer in Four Acts -Marlina (Marsha Timothy), a young widow, is alone at her home in the deserted hills when seven men arrive. They announce they've come to take her money and livestock and once she's prepared a meal for them, they'll rape her, one at a time. Marlina serves them soup made of poisonous berries and decapitates their leader. As she sets out down the long, dusty road to turn herself in, the ghost of her headless victim begins to appear, strumming a string instrument. Opening in Toronto. Click here for showtimes.
Trailer: Marlina the Murderer in Four Acts
---
---
---
---
Similar Articles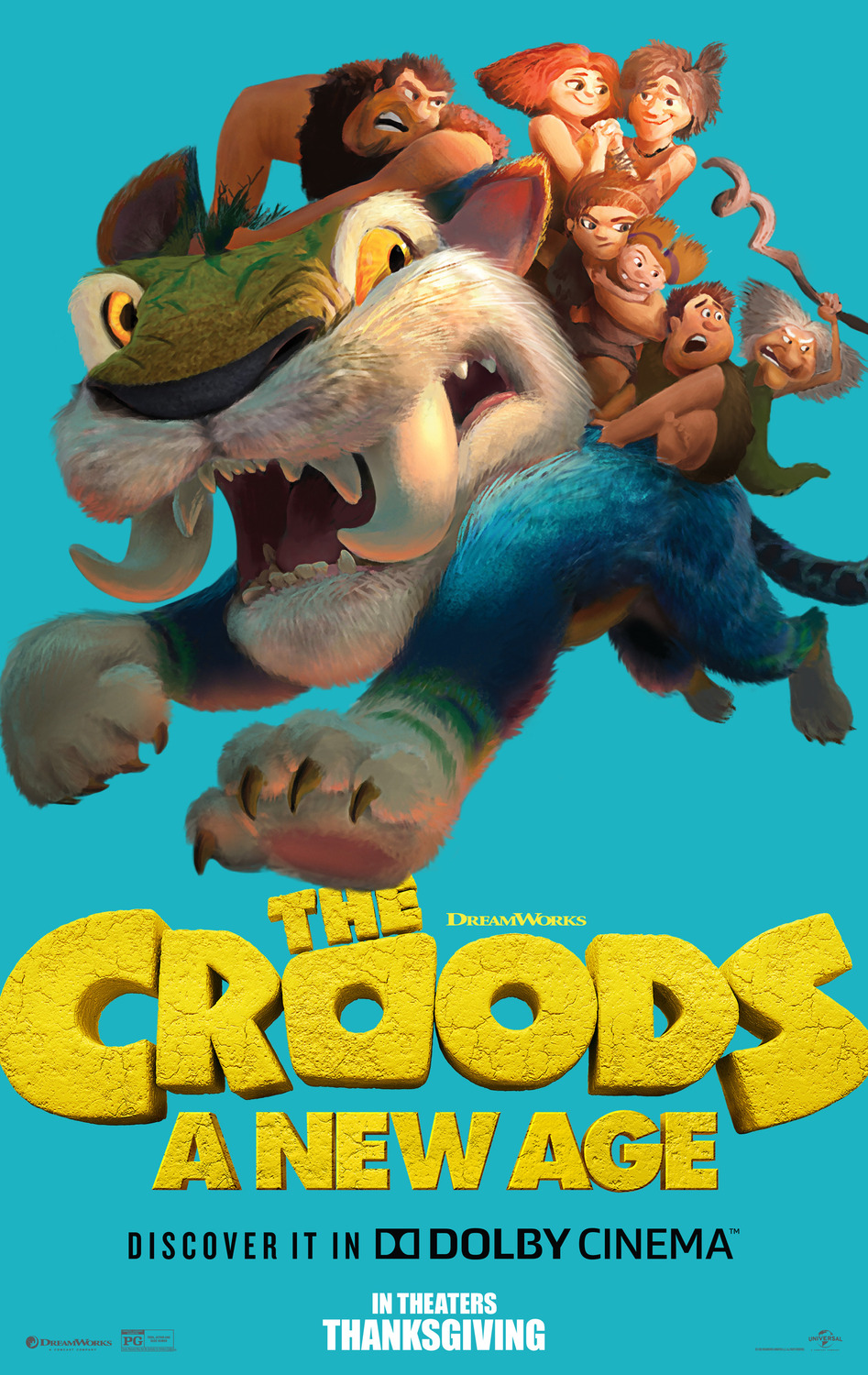 November 29, 2020 | Leave a Comment
Two movies aimed at families and children landed in the top five at the weekend box office, showing there's a demand for family fare during the pandemic.
---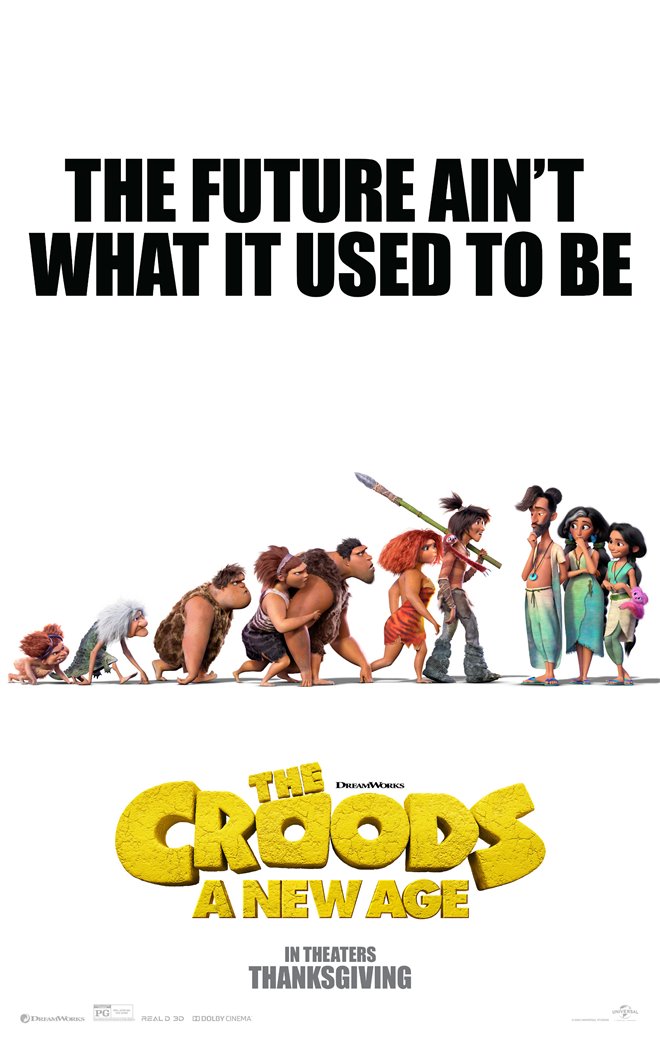 November 27, 2020 | Leave a Comment
Check out what's opening in theaters today, including The Croods: A New Age and the re-release of Frozen and Dr. Seuss' How the Grinch Stole Christmas.
---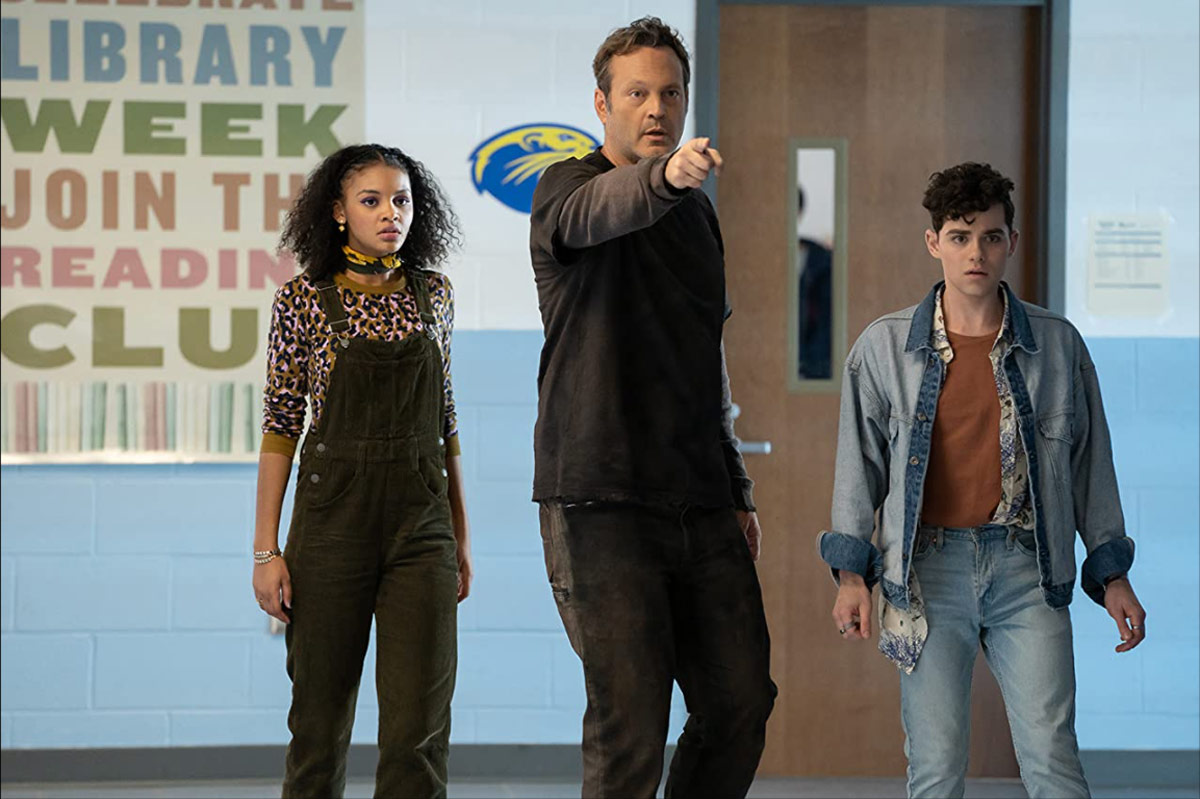 November 22, 2020 | 1 Comment
Freaky, the comedy/horror starring Vince Vaughn retained the first place finish for the second weekend in a row. Find out which movies made the top five!
---