New movies in theaters – Smurfs: The Lost Village and more
By Tribute on April 7, 2017 | 1 Comment
The new and exciting theatrical releases this week will delight movie lovers, young and old. Check out the full list of new movies in theaters below. ~Ashleen Grange
Smurfs: The Lost Village – Grounded by Papa Smurf (Mandy Patinkin) after they venture into the Forbidden Forest, Smurfette (Demi Lovato) and her brothers Brainy (Danny Puddi), Hefty (Joe Manganiello) and Clumsy (Jack McBrayer) feel disgruntled. Especially Smurfette. When she accidentally crosses paths with a mysterious creature, she convinces her brothers to join her on a quest. They discover an enchanted place where female warrior Smurfs live and hasten to warn them about the evil wizard Gargamel (Rainn Wilson). Releasing wide today. Click for showtimes.
Trailer: Smurfs: The Lost Village
Going in Style – Three retired men and lifelong pals (Michael Caine, Morgan Freeman, Alan Arkin) lose their pensions when the company they've worked for their entire lives is sold to a foreign corporation. Angry, and in need of money to survive, they decide to get literally get their payback by robbing the same bank that's withholding their hard-earned money. Hilarious hijinks ensue, and soon enough, the trio have an FBI agent (Matt Dillon) hot on their heels. Releasing wide today. Click for showtimes.
Trailer: Going in Style
The Case for Christ – In 1980, Lee Strobel's award-winning investigative reporting earned him a promotion to Legal Editor at the Chicago Tribune. Things at home weren't going nearly as well. His wife Leslie's newfound faith in Christ compels Lee to utilize his journalistic and legal training to disprove the claims of Christianity — pitting his resolute atheism against her growing faith. Releasing wide today. Click for showtimes.
Trailer: The Case for Christ
Song to Song – The lives of two couples — struggling songwriters Faye (Rooney Mara) and BV (Ryan Gosling), and music mogul Cook (Michael Fassbender) and a waitress (Natalie Portman) with whom he becomes involved — are all intertwined, as they strive for success on the music scene in Austin, Texas. Cook wants to work with BV on producing a record, but BV believes Cook wants more, as he gets closer to Faye. The couples become tangled in an intersected love-triangle, and must deal with each of their struggles for success amidst elements of betrayal. Opening in Toronto, Vancouver and Montreal today; expands to Ottawa May 12. Click for showtimes.
Trailer: Song to Song
Gifted – Frank Adler (Chris Evans) is a single man raising his seven-year-old niece Mary (Mckenna Grace). Although she was home schooled, Frank decides to send Mary to school. Her teacher, Bonnie (Jenny Slate), quickly realizes Mary is a mathematical genius and tells Frank. She and the principal tell Frank his niece would be better off at a school for gifted youngsters. Frank refuses, saying he promised his sister he would give Mary a normal life.When Frank's mother Evelyn (Lindsay Duncan) finds out, she disagrees with Frank and decides to petition the court to get custody of Mary. Opening in select Toronto theaters today; releasing wide April 14. Click for showtimes.
Trailer: Gifted
Frantz – In a small German town, a young woman named Anna (Paula Beer) makes daily visits to the grave of her fiancé, Frantz, who was  killed in France during WWI. Anna meets a Frenchman named Adrien (Pierre Niney), who was Frantz's friend in Paris before the war began. When Adrien returns to Paris, Anna and Adrien keep in touch through letters. When a letter to Adrien is returned unopened, Anna goes searching for him. Opening in Toronto, Montreal, and Vancouver today. Click for showtimes.
Trailer: Frantz
Giants of Africa – Giants of Africa documents the youth basketball program, Basketball Without Borders, which was set up by the Raptor's General Manager, Nigerian-Canadian Masai Ujiri, in Africa. Opening in Toronto theaters today. Click for showtimes.
Trailer: Giants of Africa
I Called Him Morgan – Celebrated jazz trumpeter Lee Morgan was playing at a jazz club in New York City on February 19, 1972 when his common-law wife Helen shot him. Because it was a snowy night, the ambulance took a long time to get there and he bled to death before they arrived. Swedish filmmaker Kasper Collin crafted this documentary as a love letter to two unique personalities and the music that brought them together. In select Toronto theaters today. Click for showtimes.
Trailer: I Called Him Morgan
---
---
---
---
Similar Articles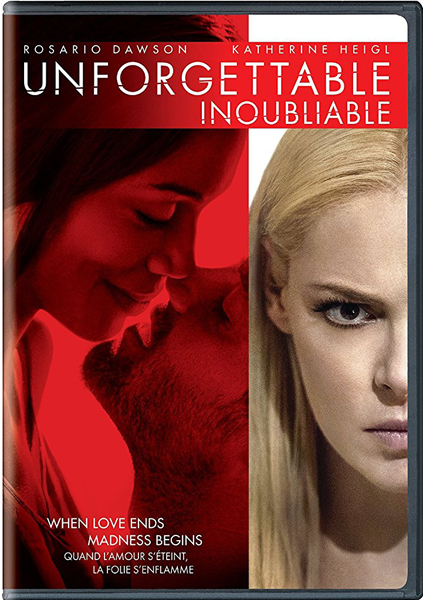 July 25, 2017 | Leave a Comment
Check out this week's amazing new home releases on DVD, Blu-ray and Digital, including Ghost in the Shell, The Boss Baby, Unforgettable, Gifted and more!
---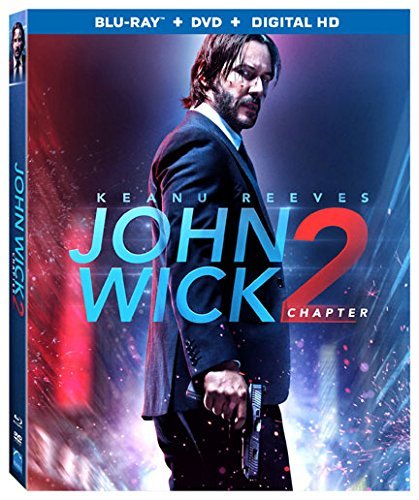 June 13, 2017 | 1 Comment
This week's selection of new releases on DVD and Blu-ray include John Wick: Chapter 2, the family-friendly The LEGO Batman Movie, Bitter Harvest and more.
---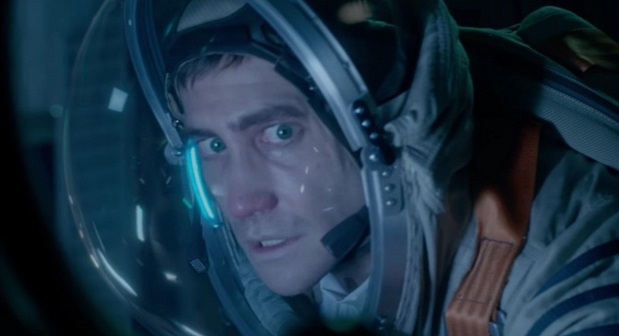 November 4, 2016 | Leave a Comment
Jake Gyllenhaal and Ryan Reynolds discover life on Mars, Gal Gadot swings a sword and Vin Diesel motorcycles across ocean waters in this week's new trailers.
---