New movies in theaters – Spoiler Alert and many more!
By Alexandra Heilbron on December 8, 2022 | Leave a Comment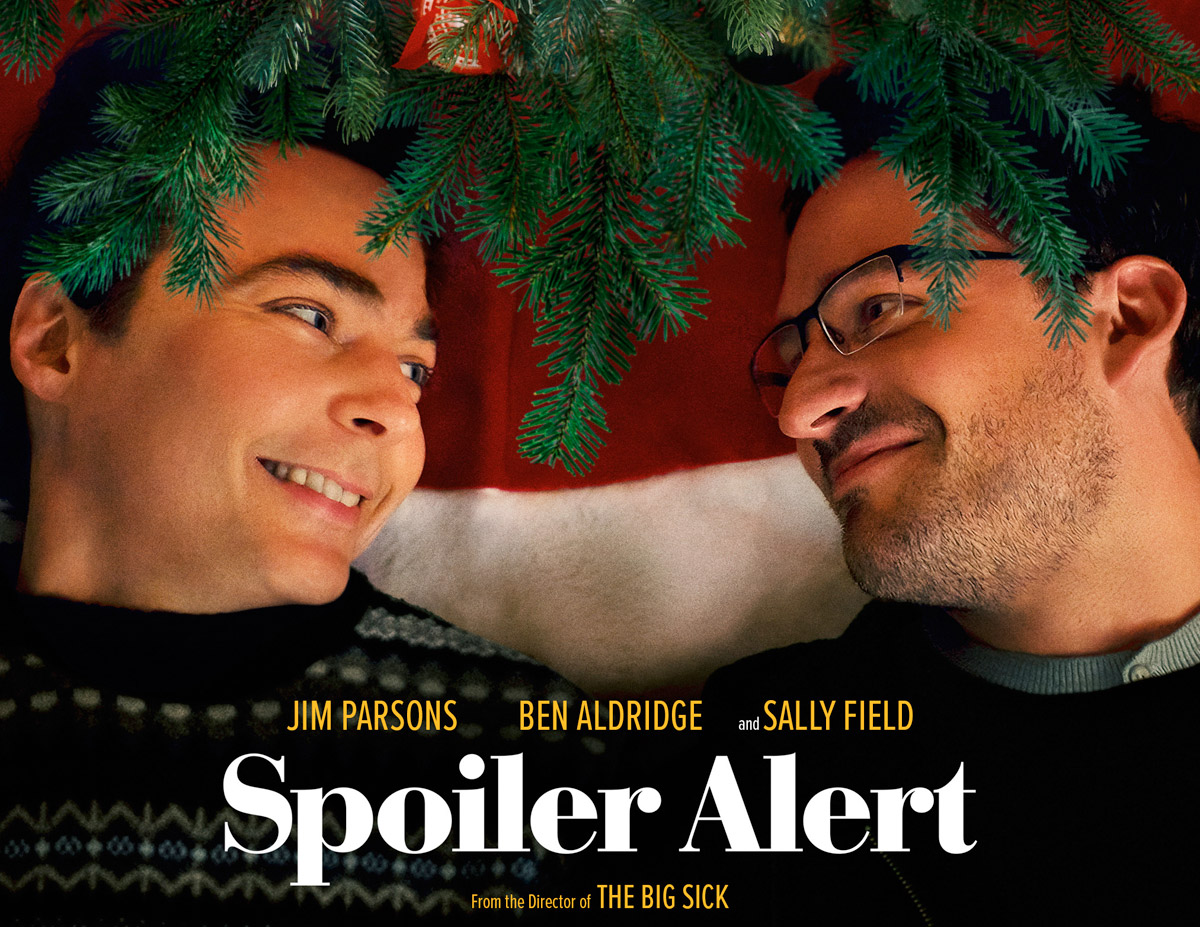 It's getting closer to Christmas, which means even more new movie releases — it's getting difficult to choose what to watch! The biggest release this weekend is Spoiler Alert starring Jim Parsons, and the popular film Father Stu starring Mark Wahlberg is getting a re-release with some minor edits to make it PG. ~Alexandra Heilbron
Spoiler Alert – A man (Jim Parsons) unpacks the emotional turmoil into which his relationship was plunged in the 11 months from his husband Kit's (Ben Aldridge) terminal cancer diagnosis to his passing. Interwoven in the narrative are glimpses of the roller-coaster ride that was the couple's 14-year romance. Click here for showtimes.
Father Stu: Reborn – With over 200 swear words removed, Father Stu is being re-released as Father Stu: Reborn, which now has a PG rating. It's about Stu (Mark Wahlberg), who moves to Los Angeles to start a career in acting when boxing doesn't pan out. After a near-fatal motorcycle accident leaves him in the hospital, Stu decides he was saved by God for a reason and becomes a priest. But when he's diagnosed with a progressive muscle disease, it interferes with his duties. Click here for showtimes.
EVANGELION:3.0+1.01 Thrice Upon a Time – Misato and her anti-NERV group Wille arrive at Paris, a city now red from core-ization. Crew from the flagship Wunder land on a containment tower. They only have 720 seconds to restore the city. When a horde of NERV Evas appear, Mari's improved Eva Unit 8 must intercept. Meanwhile, Shinji, Asuka, and Rei wander about Japan. Click here for showtimes.
The Game Awards: The IMAX Live Experience – IMAX® and The Game Awards are proud to celebrate gaming's biggest night in IMAX LIVE Theaters on December 8th where gamers across the U.S. and Canada and select cities around the world can take part. Audiences will get to experience this one-of-a-kind, not-to-be-missed live event with exclusive sneak peeks and surprises of upcoming game and film releases — including an extended gameplay preview of the EA's Dead Space, a remake of the sci-fi classic survival horror game. Playing December 8 only in select IMAX theaters. Click here for showtimes.
The Eternal Daughter – An artist and her elderly mother confront long-buried secrets when they return to a former family home, now a hotel haunted by its mysterious past. Featuring a deeply moving performance by Tilda Swinton, acclaimed filmmaker Joanna Hogg's beguiling latest film is a brilliant and captivating exploration of parental relationships and the things we leave behind. Playing in select cities. Click here for showtimes.
The Grizzlie Truth – To diehard fans of NBA franchise the Vancouver Grizzlies, the team's abrupt move to Memphis in 2001 is much more than a sore spot — it's an unsolved mystery and possibly a criminal conspiracy. What begins as a superfan's investigation into her hometown team's disappearance becomes a love letter to the worst professional sports franchise in history, and an exploration of the deep roots of fandom. Playing in select cities. Click here for showtimes.
Roald Dahl's Matilda the Musical – A brand new take on the Tony and Olivier award-winning musical. Roald Dahl's Matilda the Musical tells the story of an extraordinary girl, with a vivid imagination, who dares to take a stand to change her story with miraculous results. Playing in Toronto, Vancouver, Calgary, Victoria; premieres December 25 on Netflix. Click here for showtimes.
Empire of Light – Hilary (Olivia Colman) has worked at the Empire Theatre for years. She's proficient at her job, guiding the younger workers and basically running the place. However, her employer wants more. When a young man named Stephen (Micheal Ward) joins the team, lonely Hilary makes a new friend and her life begins to open up. Playing in Toronto, Vancouver, Montreal. Click here for showtimes.
Framing Agnes – After discovering case files from the UCLA gender clinic from the 1950s, a group of trans actors confront the legacy of young trans women being forced to choose between honesty and access. Playing in Toronto, Vancouver, Winnipeg. Click here for showtimes.
752 is Not a Number – This documentary chronicles Canadian-Iranian dentist Hamed Esmaelion's quest for justice in the aftermath of Ukraine International Airlines Flight 752, shot down in 2020 by the Iranian military. Playing in Toronto. Click here for showtimes.
---
---
---
Similar Articles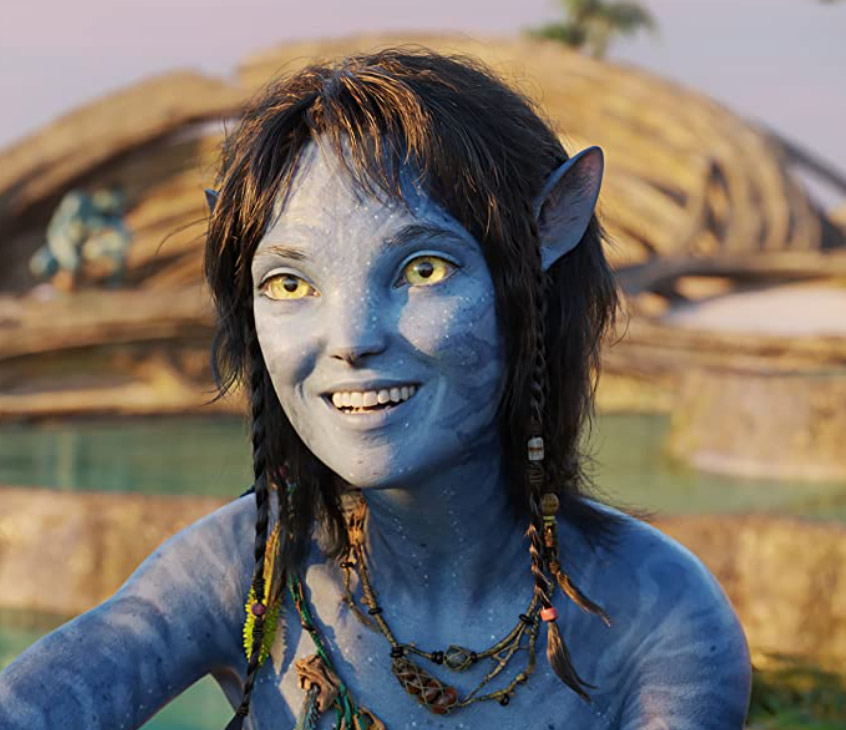 December 15, 2022 | Leave a Comment
One of the biggest movies of the year is opening in theaters this weekend – Avatar: The Way of Water. Check it out plus all the other movies that are opening.
---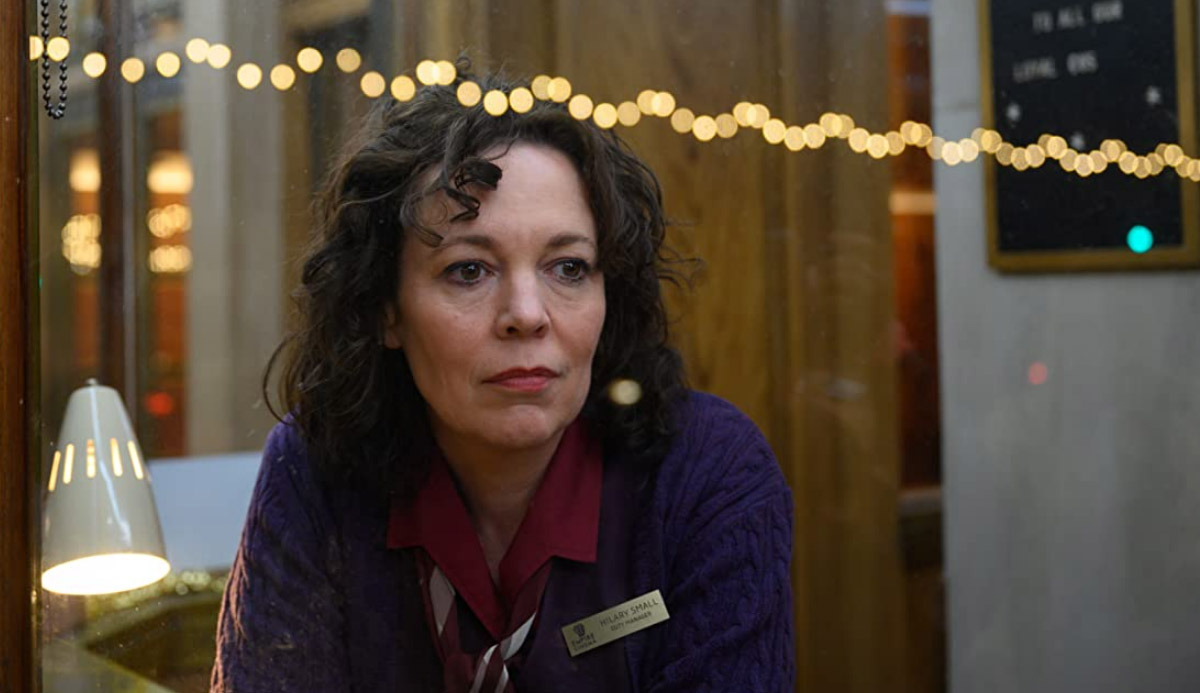 December 9, 2022 | Leave a Comment
Starring Olivia Colman, Micheal Ward and Colin Firth, Empire of Light takes audiences on an emotional and nostalgic journey set in a 1980s movie theater.
---