New Movies in theaters – Star Trek Beyond and more
By Tribute on July 22, 2016 | 3 Comments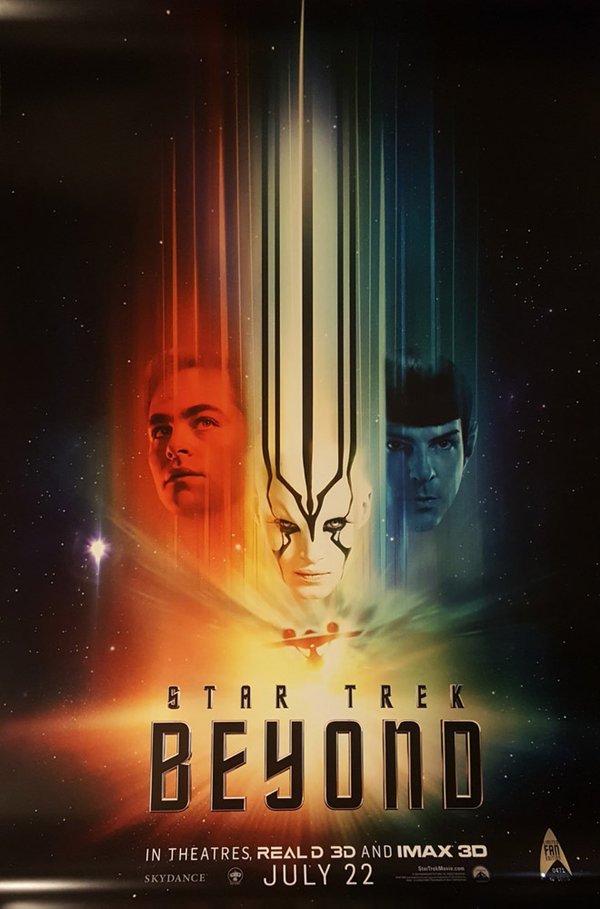 Ghostbusters may have been the most anticipated movie of last week, but if you're a space fan, be sure to check out the release of Star Trek Beyond. However, if you are in fact more a fan of ghost stories, Lights Out, with its creepy portrayal of a spirit named Diana, may be the horror movie for you.
To view the trailers and for more info on today's releases, keep reading! ~Natalia Makarski
Star Trek Beyond: Scotty (Simon Pegg) and Bones (Karl Urban) are stranded on Starbase Earhart, after the Enterprise is destroyed by an unknown force of ruthless aliens. Halfway into their five year mission, they must now face off against a new and unexpected villain that they quickly learn has a powerful hatred of the Federation and all that it stands for. Our heroes find themselves on a strange planet where members of the crew have been taken hostage by a ruthless villain named Krall (Idris Elba). It's up to Captain Kirk (Chris Pine) to rescue his crew and prove that the Federation's belief in unity is not a weakness, but a strength. Star Trek Beyond hits theaters today nationwide. Click here for showtimes.
Trailer: Star Trek Beyond 
Ice Age: Collision Course: Sid (John Leguizamo), Manny (Ray Romano), Diego (Denis Leary) and the rest of the pack must leave their home to save themselves after Scrat (Chris Wedge) blasts across space in search of the elusive acorn — catapulting out into the universe where he accidentally causes a meteor shower to head straight to Earth, threatening their homeland. When the meteors crash down on Earth, the friends — along with their new astronomer friend Buck (Simon Pegg) – realize they're facing extinction if they can't put a stop to the changes Scrat has instigated. Ice Age: Collision Course hits theaters today across Canada. Click here for showtimes.
Trailer: Ice Age: Collision Course
Lights Out: A little boy named Martin (Gabriel Bateman) sees a woman in shadows every time he turns off the lights. He learns that his big sister Rebecca (Teresa Palmer) also used to experience the same thing. It turns out that their mother Sophie (Maria Bello), while in a mental institution as a child, made friends with a girl named Diana whose skin had a strong negative reaction to bright light. While undergoing light therapy, she died. Diana has returned from the dead and wants Sophie all to herself. Lights Out hits theaters today nationwide. Click here for showtimes.
Trailer: Lights Out
Absolutely Fabulous: The Movie: Edina (Jennifer Saunders) and Patsy (Joanna Lumley) make the transition to the big screen after six successful seasons on television with the British series Absolutely Fabulous. The hard-partying women are suddenly forced to change their lavish ways when Edina's PR agency runs out of money and interest. Hoping to snag a new client, the witty pair attend a ritzy fashion launch event. However, they get more than they bargained for when Edina accidentally pushes model Kate Moss into the River Thames, which causes Patsy to lose her job. In an effort to escape reproach and marry their way into new sums of money, they take off for the French Riviera with champagne, expensive clothes and cash on their minds. Absolutely Fabulous releases across Canada today. Click here for showtimes.
Trailer: Absolutely Fabulous: The Movie
---
---
---
---
Similar Articles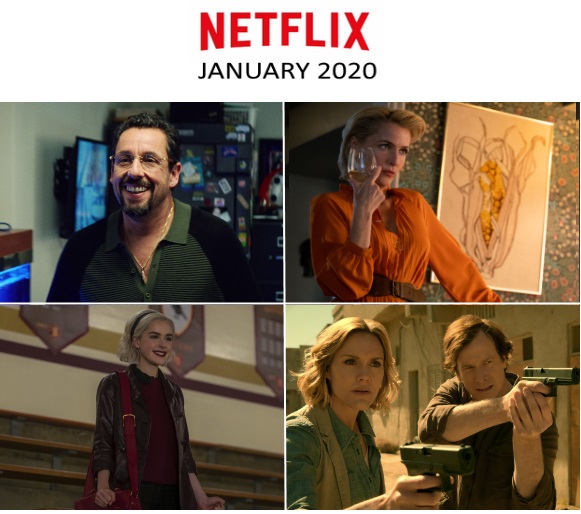 December 20, 2019 | Leave a Comment
From Uncut Gems to Chilling Adventures of Sabrina: Part 3, January 2020 has a lot of interesting films and series to watch to your heart's content. Click here for more!
---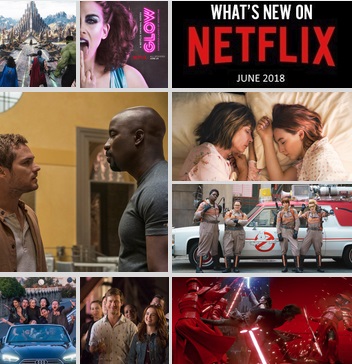 May 30, 2018 | 4 Comments
From Marvel's Luke Cage to GLOW, there's an exciting range of shows returning to Netflix this month as well as a wide selection of Oscar favorites.
---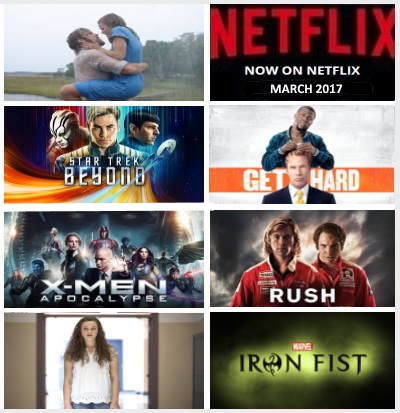 March 1, 2017 | 1 Comment
Here's what's streaming on Netflix in March. From Marvel's Iron Fist to Star Trek Beyond, and a selection of original series, there's something for everyone.
---