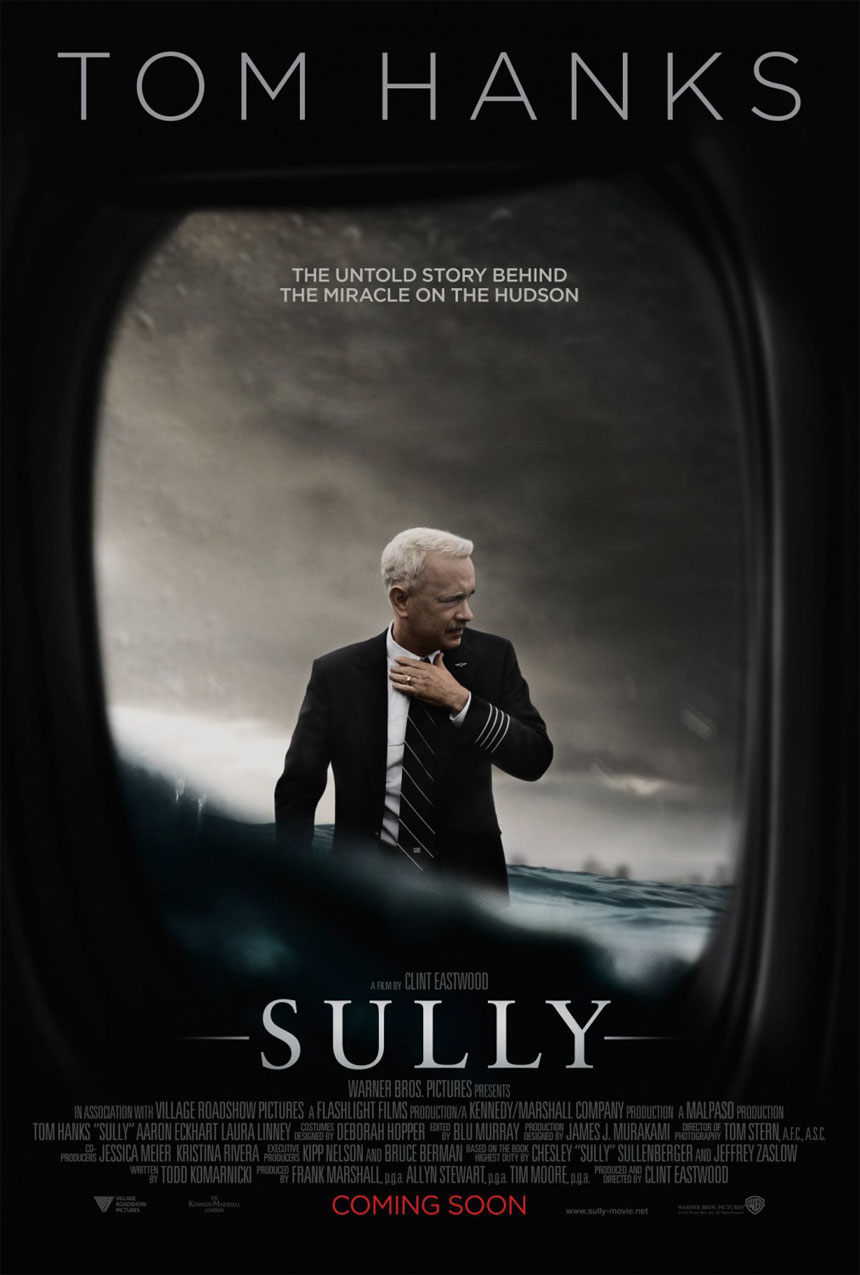 Think the start of school is hard? Check out the true story of American pilot and hero Chesley Sullenberger in the drama Sully. With quick thinking, he managed to save all 155 passengers and crew members on board a plane with both engines disabled.
For a fun family movie about animals and pirates, check out The Wild Life in theaters. If you want to be thrilled this weekend, watch new parents John and Laura try to get their baby back from a crazy surrogate in When the Bough Breaks. ~Natalia Makarski 
For more information about this week's theatrical releases, including showtimes and trailers, scroll down.
Sully: American pilot Chesley Sullenberger (Tom Hanks) becomes a national hero when the plane he was flying was disabled after striking a flock of geese. Shortly after taking off from New York's LaGuardia Airport, both engines cut out and he quickly determined landing in the Hudson River was his only option to save lives. Directed by Clint Eastwood, Sully tells the story of how an ordinary American faced panic and danger and came out on top. Click here for showtimes.
Trailer: Sully
The Wild Life: When a human named Robinson Crusoe (Yuri Lowenthal) and his dog Aynsley (Doug Stone) wash up on the shores of their tiny tropical island after a tropical storm, an outgoing parrot and his quirky group of animal friends are initially repulsed by his furless appearance. However, they soon come to realize he's harmless and over time, they make friends with him. When villainous pirates threaten the harmony of the island paradise, Crusoe and his new pals discover the power of friendship. Click here for showtimes.
Trailer: The Wild Life
When the Bough Breaks: When professional working couple John and Laura Taylor (Morris Chestnut, Regina Hall) are unable to conceive their own child, they hire a beautiful young blue collar woman, Anna (Jaz Sinclair), to act as their surrogate. When Anna is the victim of domestic violence and finds herself homeless, they take her in. Unfortunately for the hopeful parents, Anna develops a fixation on John and when he doesn't respond favorably to her advances, she leaves, threatening to either keep or harm the baby. John and Laura find out fast that the law is on Anna's side, but they are desperate and will do anything to get their baby back. Click here for showtimes.
Trailer: When the Bough Breaks