New movies in theaters – The Nice Guys, Neighbors 2 and more
By Tribute on May 20, 2016 | 1 Comment
Captain America: Civil War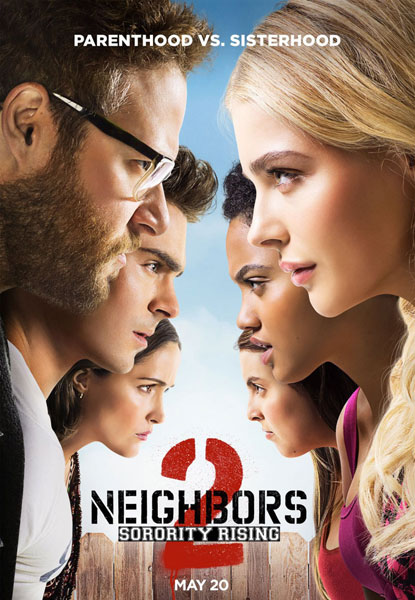 has ruled the box office since roaring into theaters on May 6, but the superhero picture could face a challenge this weekend from a pair of nice guys, a flock of enraged birds and Zac Efron's abs.
The Ryan Gosling and Russell Crowe film The Nice Guys opens today, as does the highly anticipated The Angry Birds Movie and the comedy Neighbors 2: Sorority Rising. There are also a slew of movies getting limited release. ~Matthew Pariselli
The Nice Guys is set in 1977 Los Angeles and follows private investigator Holland March (Ryan Gosling), who teams up with a goon named Jackson Healy (Russell Crowe) to solve the case of a missing girl. Their mission to locate her coincides with the recent death of a prolific porn star. The stakes are raised when other notable names in the porn world turn up dead and the unlikely pair uncovers far-reaching corruption in the federal government. The film opens nationwide today. Click here for showtimes.
Trailer: The Nice Guys
In the film adaptation of the popular game Angry Birds, The Angry Birds Movie takes place on an island paradise populated almost entirely by happy, flightless birds, where Red (Jason Sudeikis), a bird with a temper problem, speedy Chuck (Josh Gad), and the volatile Bomb (Danny McBride) have always been outsiders. But when the island is visited by mysterious green piggies who steal their eggs and carry them off to Piggy Island, it's up to these unlikely outcasts to save the day and show the pigs, including spokesman Leonard (Bill Hader), just how angry they can be. The animated picture opens wide today. Click here for showtimes.
Trailer: The Angry Birds Movie
Neighbors 2: Sorority Rising, opening wide today, returns audiences to Mac (Seth Rogen) and Kelly (Rose Byrne) Radner, who still live in the house where they ran into trouble with a nearby fraternity. Now expecting their second child, they're determined to sell the house and move on. But just as the pieces are finally falling into place, a newly established sorority, Kappa Nu, moves in next door. The girls, led by Shelby (Chloë Grace Moretz), and their hard partying ways are threatening the sale of the Radners' home. Desperate, Mac and Kelly turn to the one person they know can help take these crazy sorority sisters down: former neighbor and nemesis Teddy (Zac Efron). Click here for showtimes.
Trailer: Neighbors 2: Sorority Rising
Dr. Robert Laing (Tom Hiddleston) moves into a new apartment two miles west of London, hoping to enjoy anonymity. He discovers that the building's residents have no intention of leaving him alone. Resigned to the complex social dynamics unfolding around him, Laing bites the bullet and becomes neighborly. As he struggles to establish his position, Laing's good manners and sanity disintegrate along with the building. The lights go out and the elevators fail but the party goes on. High-Rise is based on the dystopian novel of the same name by J.G. Ballard and hits screens today in Toronto and Vancouver. Click here for showtimes.
Trailer: High-Rise
Taking place in 1913, The Man Who Knew Infinity chronicles the path of Srinivasa Ramanujan (Dev Patel), a self-taught mathematics genius from India who is invited to Trinity College, Cambridge by famed mathematician G.H. Hardy (Jeremy Irons). Upon arrival, he's met by Hardy's fellow mathmatician, John Edensor Littlewood (Toby Jones). But in class, Ramanujan is unable to explain how he has arrived at his conclusions. When the stress of not being able to explain his theories, combined with the racism he experiences in Britain, becomes too much for him, the young man turns to Hardy. The film opens in select cities today. Click here for showtimes.
Trailer: The Man Who Knew Infinity
Dark Horse is a documentary set in the small town of Cefn Fforest, South Wales, where a middle-aged woman named Jan Vokes decides she wants to breed and raise a racehorse. She rallies a syndicate of friends to pool their modest resources and they wind up with a racehorse they call Dream Alliance. Dream eventually winds up winning several titles, but more importantly, the horse's presence brings the Welsh townsfolk together and they form a deep bond. The film opens in Toronto and Montreal today. Click here for showtimes.
Trailer: Dark Horse
League of Exotique Dancers, which opens in Toronto, Vancouver and Edmonton today, uses the Burlesque Hall Of Fame weekend in Las Vegas as its setting. Award-winning documentarian Rama Rau explores the stories of a group of women who ruled Burlesque from the 1950s to the 1970s, showcasing their amazing anecdotes, both joyful and tragic. Click here for showtimes.
Trailer: League of Exotique Dancers
---
---
---
---
Similar Articles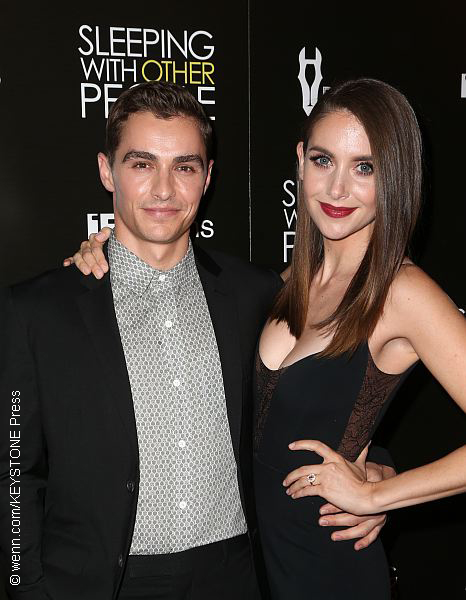 March 14, 2017 | 2 Comments
Dave Franco and Alison Brie have officially tied the knot! After two years of engagement, reps for the couple have confirmed the wedding news to People.
---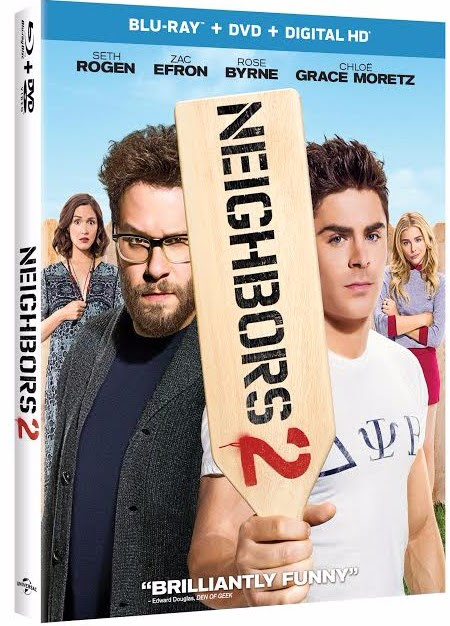 September 20, 2016 | Leave a Comment
This week's new DVD releases, Neighbors 2: Sorority Rising, Free State of Jones and The Man Who Knew Infinity, consist of hours of guaranteed entertainment! Check out the full list here.
---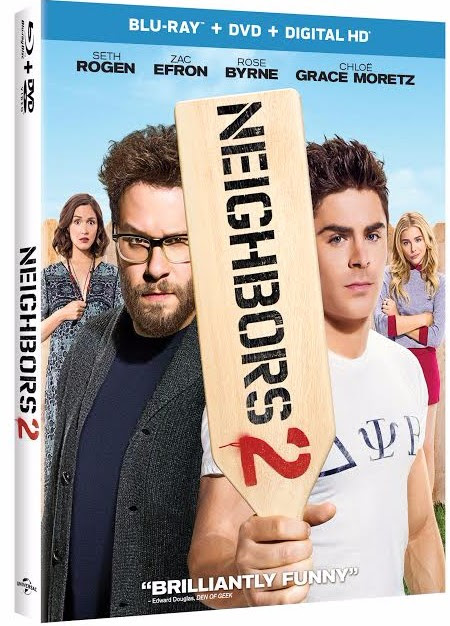 September 13, 2016 | 1 Comment
Check out our review of Neighbors 2: Sorority Rising, starring Seth Rogen, Zac Efron, Rose Byrne, Chloë Grace Moretz and Dave Franco, available on DVD and Blu-ray next Tuesday!
---