New movies in theaters this week – Dune and more to watch!
By Tribute on October 21, 2021 | Leave a Comment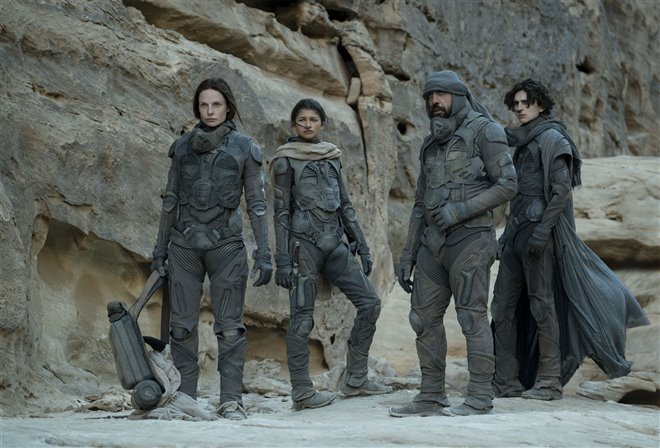 The highly anticipated star-studded Denis Villeneuve film Dune hits theaters this weekend, along with the animated film Ron's Gone Wrong, and Wes Anderson's The French Dispatch. Check out the trailers below to decide what you want to watch this weekend! ~Sean Olegario
Dune – Paul Atreides (Timothée Chalamet) is a brilliant and gifted young man whose dreams predict the future. After having vivid dreams of a girl fallen in battle, Paul asks Duncan Idaho (Jason Momoa) if he can tag along on his mission to the dangerous planet Arrakis. Accompanied by his father Leto (Oscar Isaac) and his closest advisors, Paul runs into the girl (Zendaya) from his dreams. Outsiders return to Arrakis to exterminate everyone on the planet, forcing Paul and his people to unite with the natives of the planet in order to survive the oncoming doom. Playing in wide release across Canada. Click here for showtimes.
Ron's Gone Wrong – Barney (Jack Dylan Grazer), a socially awkward middle-schooler, convinces his father to get him a BBot, to be his "Best Friend Out of the Box." When the BBot arrives, his name is Ron (Zach Galifianakis), but it turns out that Ron is a defective model missing some coding and is a rogue unit that the company is after. Ron and Barney soon find themselves on the run in order to stop the company from reclaiming and destroying Ron. During their journey, the two misfits wind up developing the kind of friendship that BBots are meant to help form with their human counterparts, showing it's okay to be a little odd. Click here for showtimes.
The Harder They Fall – Rufus Buck (Idris Elba) has just been broken out of prison by Trudy Smith (Regina King) and his gang. Nat Love (Jonathan Majors), an outlaw who hunts down those who cross him with no mercy, hears the news and sets his sight on taking down Rufus, who is responsible for murdering his parents. Reuniting with Stagecoach Mary (Zazie Beetz), Nat Love reassembles his former gang as he sets down a path of violence and revenge. Playing in select cities. Click here for showtimes.
The Electrical Life of Louis Wain – English artist Louis Wain (Benedict Cumberbatch) is an eccentric boxer, pianist, mad scientist, and an incredibly talented illustrator, most famous for his playful, anthropomorphized, and sometimes psychedelic illustrations of cats. At home, Louis takes care of his widowed mother and five younger sisters. To provide for them, he sells drawings of animals, until he lands a staff job at the Illustrated London News. Due to his lack of people skills, Louis struggles with interacting with others and society. It's not until he hires a governess named Emily Richardson (Claire Foy) to take care of his younger sisters that he experiences joy he has never experienced before. Playing in select cities. Click here for showtimes.
The French Dispatch – In the 1960s in the French city of Ennui-sur-Blasé, journalists work on the American magazine The French Dispatch. Curmudgeonly editor Arthur Howitzer Jr. (Bill Murray) runs the magazine, which covers "world politics, the arts high and low, and diverse stories of human interest." Three of those stories concern an artist in prison, student riots and a kidnapping. Playing in select cities. Click here for showtimes.
My Zoe – Isabelle (Julie Delpy), a divorced mother raising her only daughter, takes matters into her own hands after tragedy strikes. Playing in select cities. Click here for showtimes.
---
---
---
Similar Articles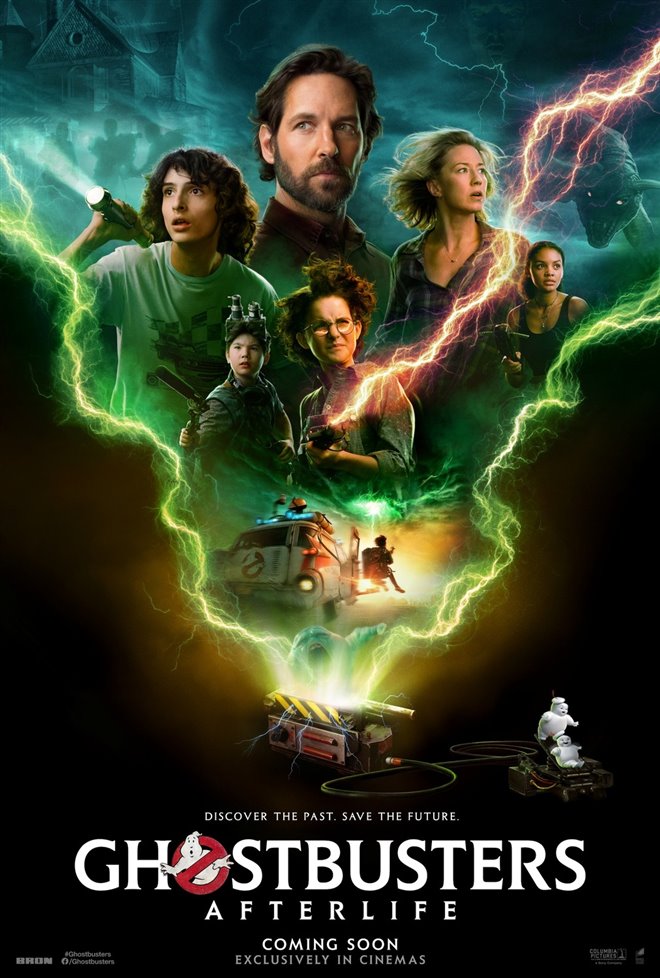 November 21, 2021 | Leave a Comment
Ghostbusters: Afterlife starring Paul Rudd and Carrie Coon took the top spot at the weekend box office, knocking two-week champion Eternals to second place.
---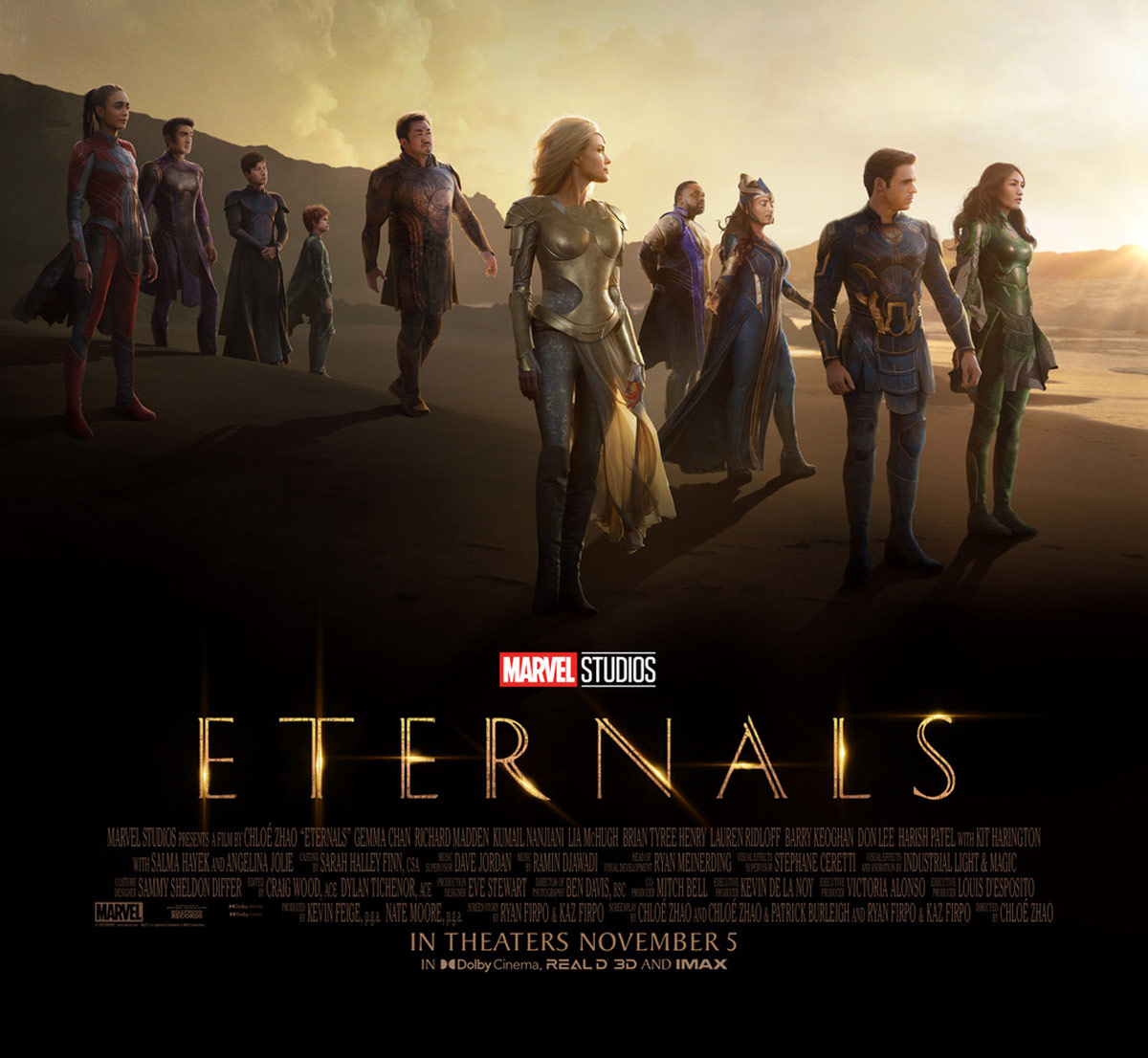 November 14, 2021 | Leave a Comment
Eternals remains at the top at the weekend box office for its second weekend in a row, as Clifford The Big Red Dog claims a top five spot in its weekend debut.
---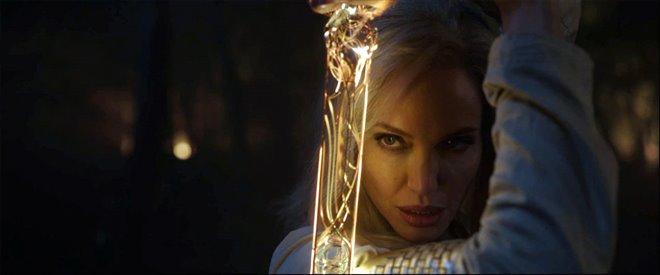 November 7, 2021 | Leave a Comment
Boasting a star-studded ensemble, the Marvel film Eternals debuted in the top spot at the weekend box office. Check which other films made the top five!
---