New movies in theaters – Unhinged, SpongeBob and more!
By Alexandra Heilbron on August 14, 2020 | 1 Comment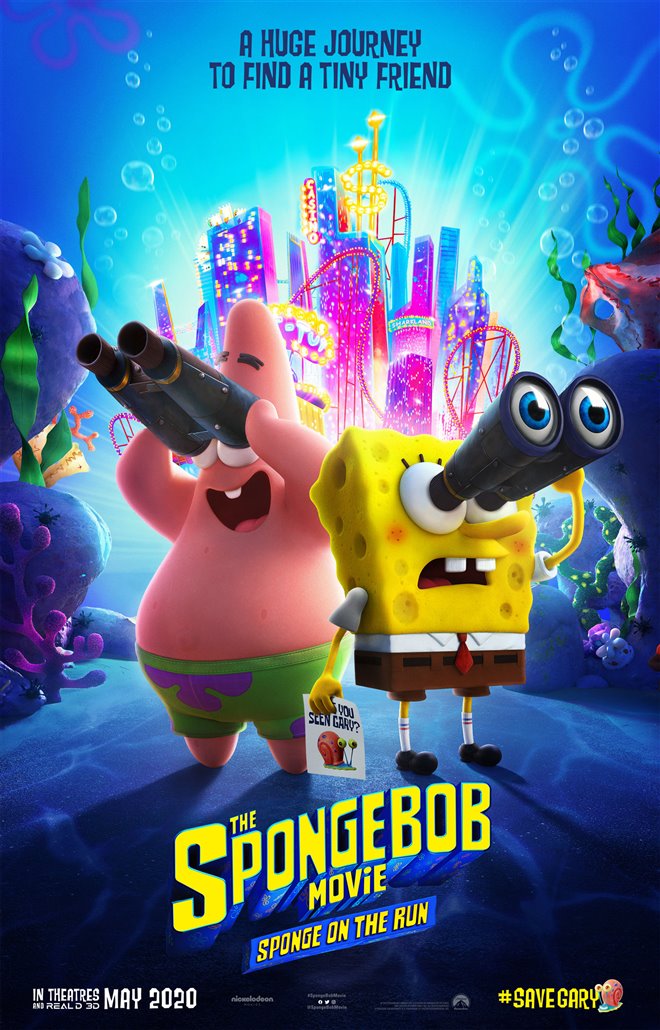 This weekend marks the return of Hollywood movies to theaters, with Russell Crowe starring as a man with road rage in Unhinged, while Keanu Reeves joins the cast of SpongeBob Squarepants for The SpongeBob Movie: Sponge on the Run. Check below for a review of Unhinged, as well as an interview with the stars of SpongeBob. There are also some limited releases and the 10th anniversary of Inception to get you prepped for Christopher Nolan's highly anticipated thriller, Tenet, on August 27, 2020. ~Alexandra Heilbron
Unhinged – Rachel (Caren Pistorius), a young mother with an adolescent son, is running late. When she pulls up behind a truck, the driver doesn't notice when the red light turns to green. As it's turning yellow, she honks in frustration and pulls around him. When she's caught in a traffic jam up ahead, the man (Russell Crowe) in the truck pulls up beside her. When she won't apologize, he decides he's going to make sure Rachel has the worst day of her life. Click here to read our review of Unhinged. Click here for showtimes.
The SpongeBob Movie: Sponge on the Run – SpongeBob (Tom Kenny) loves his pet snail Gary, so when he's snail-napped, he and his friend Patrick (Bill Fagerbakke) embark on an epic adventure to The Lost City of Atlantic City to bring Gary home. Their hilarious rescue mission includes stops in an old western town, a meeting with a mystic Sage (Keanu Reeves), a trip to a carnival and a visit with King Poseidon. Click here for showtimes.
Watch our interview with Tom Kenny and Bill Fagerbakke about the unique way their voices are recorded for SpongeBob productions, how things have changed in the world of SpongeBob over the past 20 years since they first started doing the voices for the TV show, and why even newcomers to the SpongeBob universe will love this latest movie.
Inception: 10 Anniversary Event – In 2010, filmmaker Christopher Nolan took moviegoers into the intimate and infinite world of dreams in the Oscar-winning sci-fi actioner Inception, starring Leonardo DiCaprio. In celebration of the 10th anniversary of this groundbreaking film, Inception is re-releasing in theaters, with exclusive behind-the-scenes footage from Nolan's much-anticipated film, Tenet. Click here for showtimes.
Ravage – While walking in the woods one day, a nature photographer named Harper (Annabelle Dexter-Jones) witnesses a violent crime and is captured by the perpetrators. When she escapes, she reaches a huge mansion on the other side of a lake, but discovers the man (Bruce Dern) who lives there is a sadist. Captured again, she has to use her survival skills and wits to escape. Opens in select cities. Click here for showtimes.
Gauguin: From the National Gallery – This brand-new 60-minute documentary about the life and work of Paul Gauguin is narrated by actor Dominic West. It will be followed by a 30-minute private view of the current National Gallery exhibition: The Credit Suisse Exhibition: Gauguin Portraits, the first-ever exhibition devoted to the portraits of Paul Gauguin. Click here for showtimes.
Woman – This project gives a voice to 2000 women across 50 different countries. Despite its very large scale, the film offers an intimate portrait of those who constitute half of humanity. It is an opportunity to shed light on the injustices women are subjected to all over the world, but what the film would like to underline most is the inner strength of women and their capacity to change the world despite all the difficulties they are facing. Playing in English in Montreal and with French subtitles in select Quebec cities. Click here for showtimes.
---
---
---
---
Similar Articles
---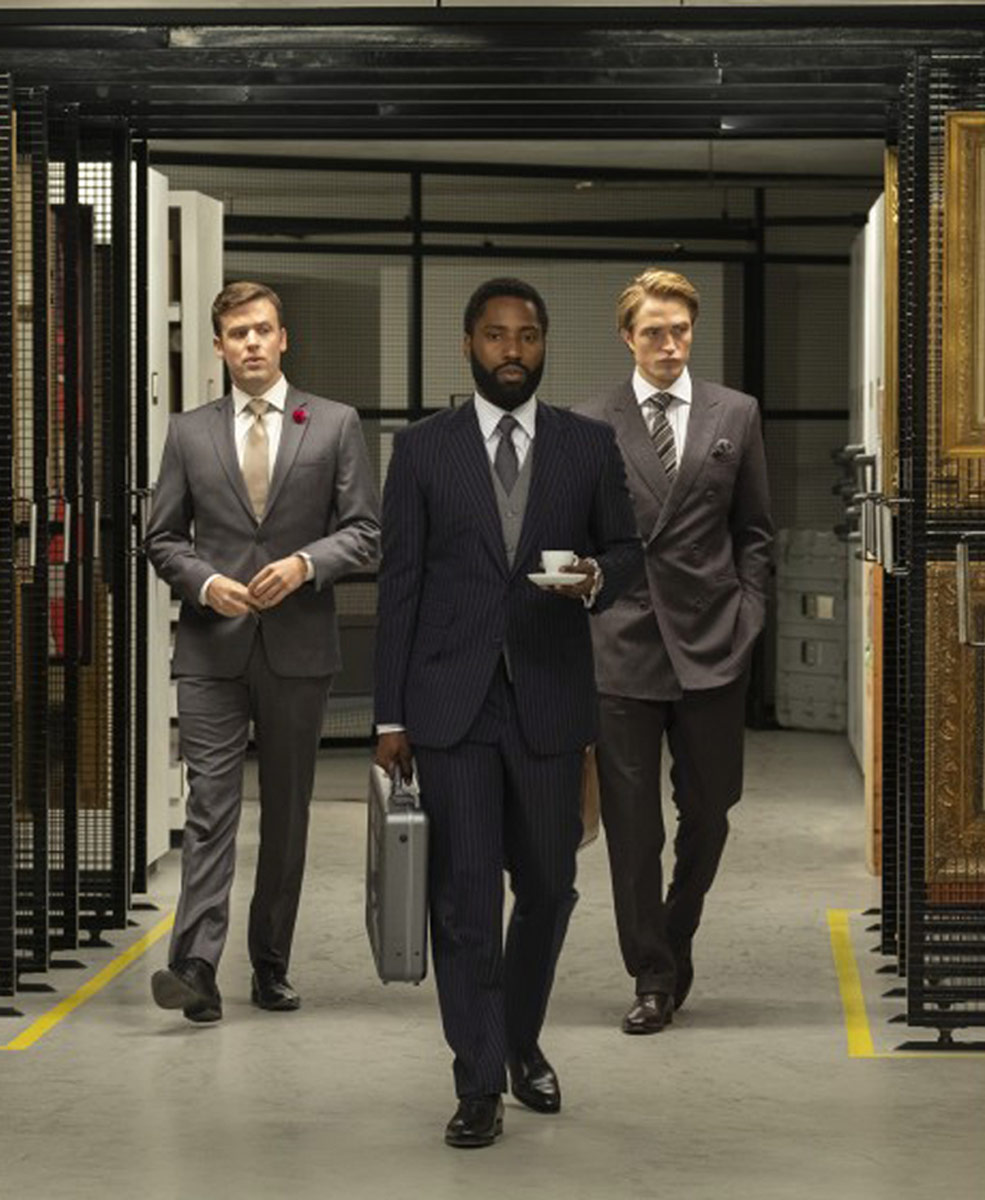 October 4, 2020 | Leave a Comment
For the fifth weekend in a row, Tenet remains the box office champion with no other major releases to challenge it. Check out which films made the top five.
---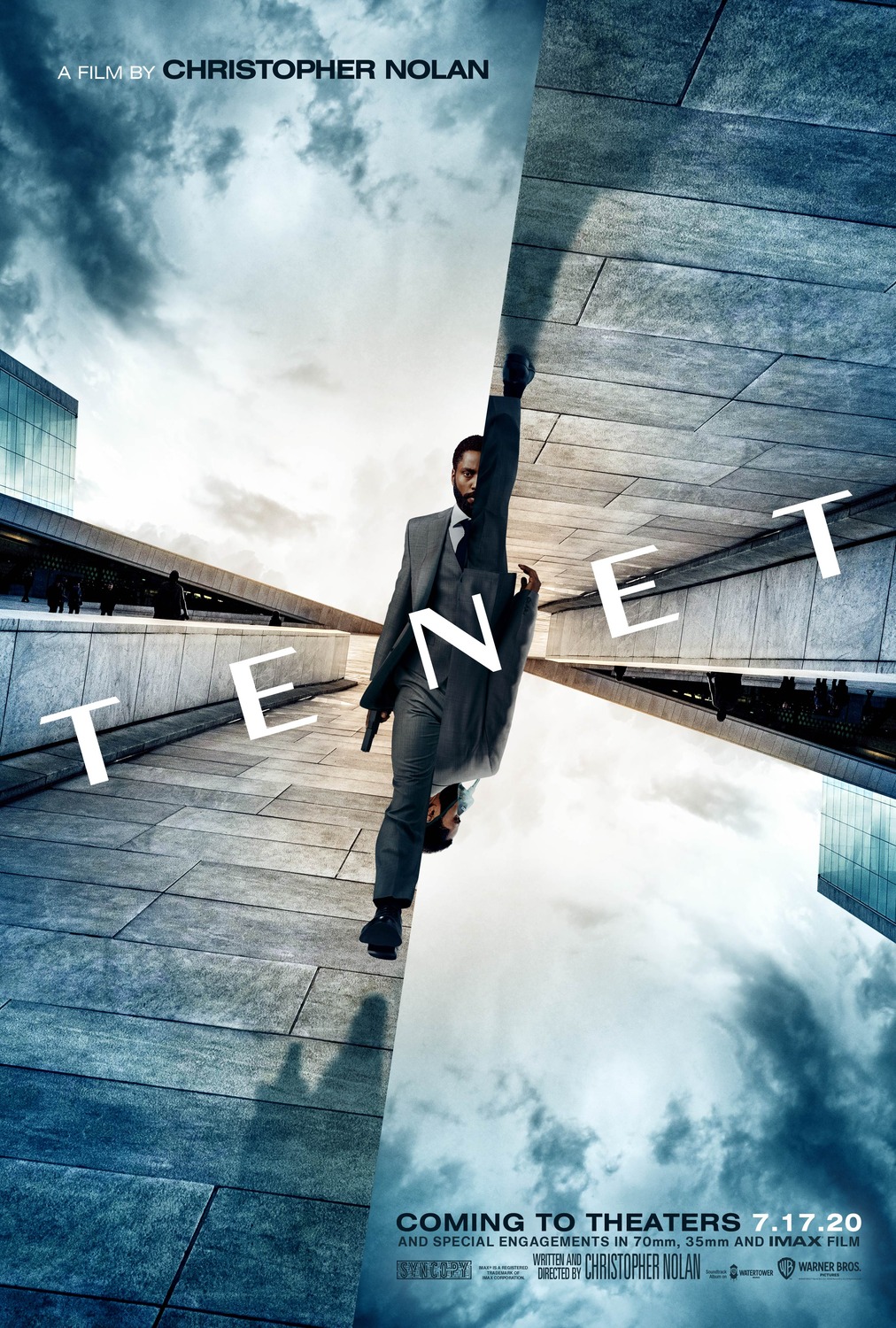 September 20, 2020 | Leave a Comment
As expected, Tenet remained in the top spot at the box office in its third weekend in theaters. It's now earned $35 million in total since theaters reopened.
---