New movies in theaters – X-Men: Apocalypse and more
By Tribute on May 27, 2016 | Leave a Comment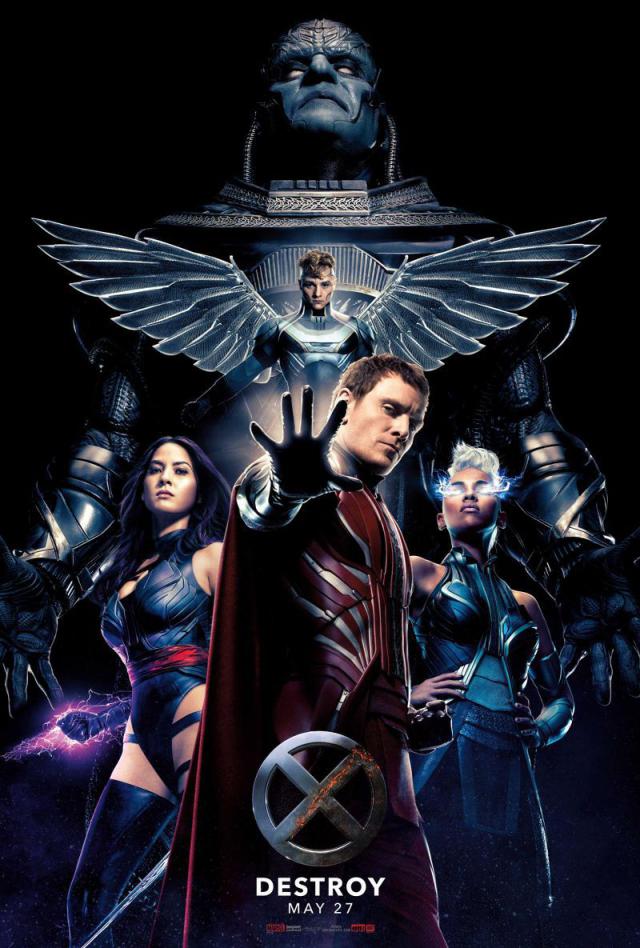 It's been a whopping three weeks and over $1 billion since Captain America: Civil War bounded into theaters — and moviegoers (and studios) are more than ready to send the next Superhero Blockbuster into the moneymaking stratosphere. The question is: Will X-Men: Apocalypse, the ninth film in the X-Men franchise, be up to the challenge?
Another sequel debuting this weekend is Alice Through the Looking Glass, which sees the return of all the old favorites from the first installment and has Alice (Mia Wasikowska) traveling through mirrors and oceans of time to help save her old friend the Mad Hatter (Johnny Depp) from a broken heart.
If larger-than-life, CGI-heavy epics aren't your bag, we've also got four new limited releases on tap — the offbeat comedy Mr. Right, the Jane Austen period piece Love & Friendship, the animated adventure flick The Boy and the Beast, and the Norwegian drama Hevn (Revenge). ~Shelby Morton
Ruling Egypt thousands of years ago, En Sabah Nur, also known as Apocalypse (Oscar Isaac), was the first mutant in existence. Betrayed by his worshippers, he was entombed, while his followers, the Four Horsemen, were destroyed. Centuries later, in 1983, he awakens to find the world is not as he left it, in the superhero sequel X-Men: Apocalypse, hitting theaters across Canada today. He believes mankind to be corrupt and weak, and seeks to destroy all humans and mutants in order to build anew. He recruits a grieving Magneto (Michael Fassbender), who just lost his wife and child, as well as other wayward mutants to create this new world order. Charles Xavier, now Professor X (James McAvoy), and Raven (Jennifer Lawrence) must lead a team of young X-Men to fight against Apocalypse and the inevitable destruction of the Earth. Click here for showtimes.
Trailer: X-Men: Apocalypse 
In this sequel to 2010's Alice in Wonderland, Alice (Mia Wasikowska) returns to London following an ocean voyage. She comes across a magical mirror and falls through it, back to the fantastical world of Underland. There, she finds all her old friends — including the White Rabbit (Michael Sheen), Absolem (Alan Rickman), the Cheshire Cat (Stephen Fry) and the Mad Hatter (Johnny Depp). However, she's saddened to learn that the Hatter has lost his Muchness. Mirana (Anne Hathaway) advises Alice that if she wants to help the Hatter, she has to go get the Chronosphere, a metallic globe inside the chamber of the Grand Clock that powers all time. On her quest, Alice runs into a road block in the form of Time himself (Sacha Baron Cohen), a strange creature who seems to be part human and part clock. Alice Through the Looking Glass opens everywhere today. Click here for showtimes.
Trailer: Alice Through the Looking Glass
In the quirky action comedy Mr. Right, opening in select cities and on VOD today, Martha's (Anna Kendrick) behavior has gone a bit overboard since her latest (and embarrassing) breakup. It's only matched by that of the charming Francis (Sam Rockwell). Francis asks her out and it seems likes she's found her perfect match – except Francis is actually rather dangerous. In a complicated turn of events, Francis kills the people who hire him to kill people and Martha is just starting to realize it. When Francis is hired by a client who's being chased by an FBI agent (Tim Roth), Martha must decide whether to run away or stay with her sort-of hitman boyfriend. Click here for showtimes.
Trailer: Mr. Right
Beautiful and manipulative young widow Lady Susan Vernon (Kate Beckinsale), known as "the most accomplished flirt in all England" visits the estate of her in-laws to wait out the colorful rumors about her dalliances circulating through polite society. While there, she tries to find a husband for her eligible but reluctant daughter, Frederica. In doing so she attracts the simultaneous attentions of the young, handsome Reginald DeCourcy (Xavier Samuel), the rich and silly Sir James Martin (Tom Bennett) and the divinely handsome, but married, Lord Manwaring (Lochlann O'Mearáin). Based on Jane Austen's novella Lady Susan, Love & Friendship debuts in Toronto and Vancouver today, and other select cities across Canada on June 3. Click here for showtimes.
Trailer: Love & Friendship
When he discovers a fantastic world of beasts, a young orphan named Kyuta is taken in by Kumatetsu, a gruff warrior beast who's been searching for an apprentice, in the animated feature The Boy and the Beast, which opens in select cities today. Kyuta and Kumatetsu begin training together and slowly form a bond, but when the human and beast worlds are thrown into chaos, the strong bond between this unlikely pair is put to the test. The only way they can survive is by working together to combine their strength and courage. Click here for showtimes.
Trailer: The Boy and the Beast
Open in Toronto only, Hevn (Revenge) follows Rebekka (Siren Jørgensen), a woman who decides to get revenge on the man who compelled her younger sister to commit suicide. She begins her plan by traveling to Norway pretending to be a journalist. While she's interviewing Morten Holand (Frode Winther) for the supposed article, she alters entries in his cell phone when he walks away for a moment. It turns out Morten is the man who somehow destroyed her sister, and Rebekka is ready to exact her revenge. Initially planning to kill him, she decides instead to take away everything that matters to him. She tries to make him a social outcast and turn his family and friends against him. However, she finds out that her actions may have serious consequences not just for Morten, but for those around him. Click here for showtimes.
Trailer: Hevn (Revenge) 
---
---
---
Similar Articles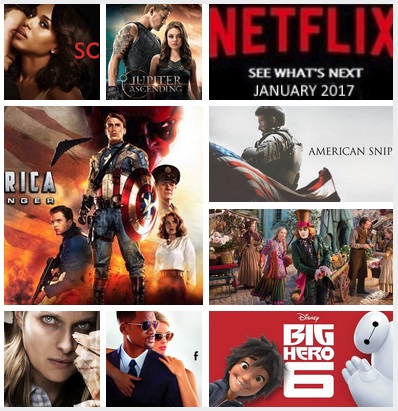 December 31, 2016 | Leave a Comment
With the new year days away, how about we plan your binge-watching schedule in January? There's new series, movies and Netflix originals to choose from!
---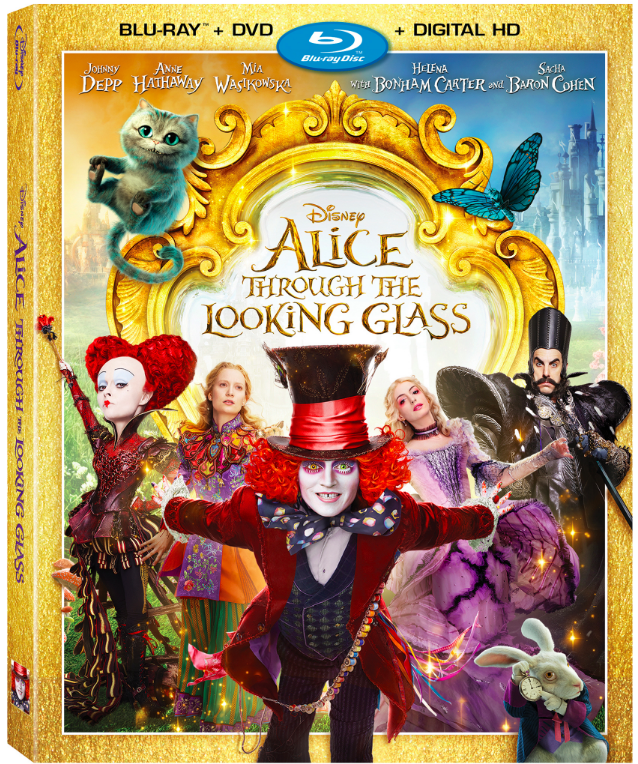 October 18, 2016 | 1 Comment
Check out our Blu-ray review of the magical Alice Through the Looking Glass, the sequel to the highly successful and Oscar-winning Alice in Wonderland.
---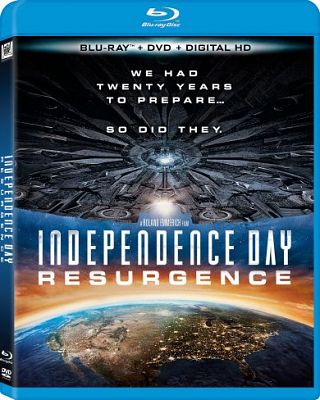 October 18, 2016 | Leave a Comment
Make the week fly by by picking up one of these new DVD/Blu-ray releases, including Independence Day: Resurgence, Alice Through the Looking Glass, and more!
---