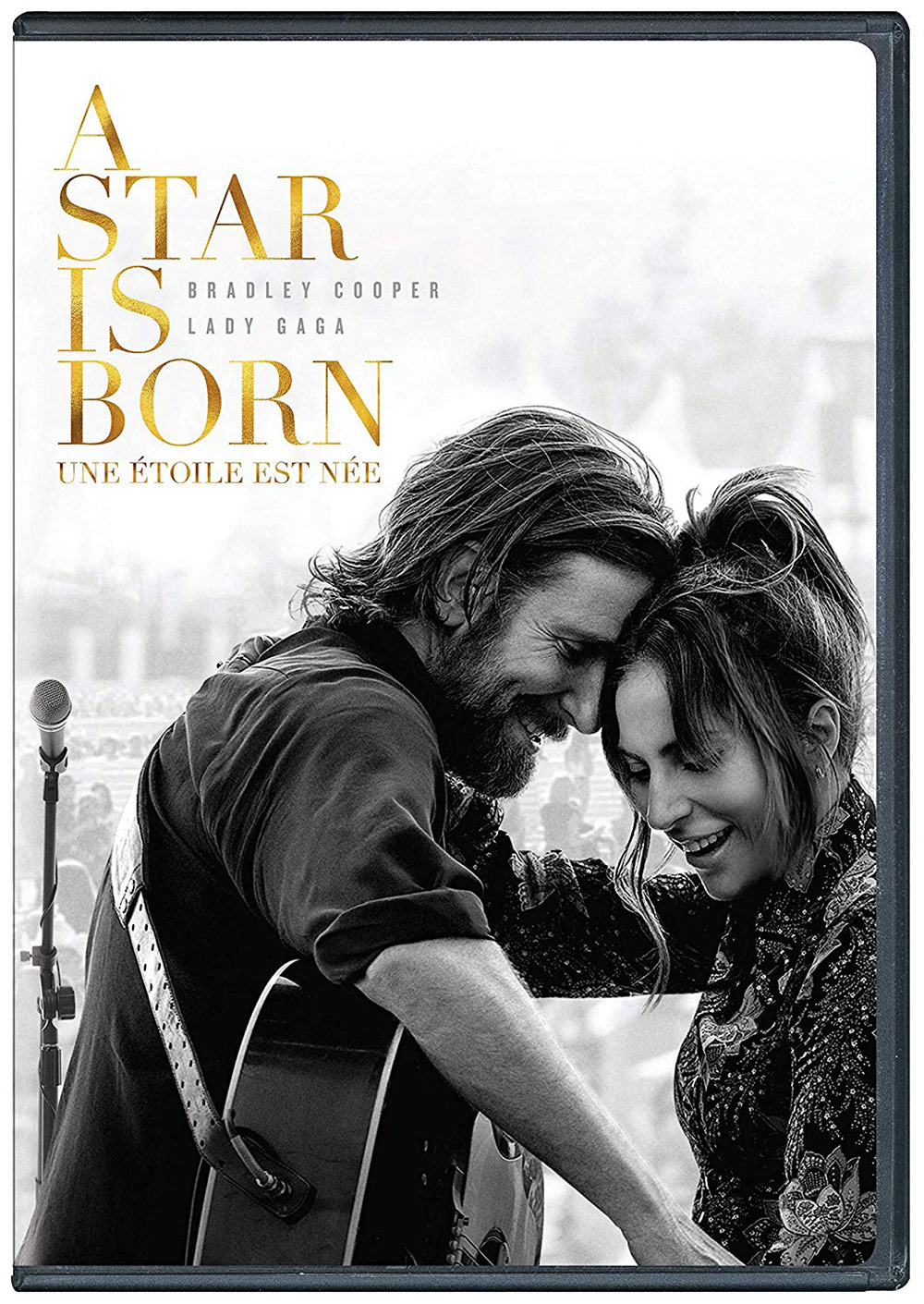 Check out the movies releasing today on DVD and Blu-ray, including the Oscar-nominated A Star is Born!
A Star is Born – Country music star Jackson Maine (Bradley Cooper) is fascinated by waitress/nightclub singer Ally (Lady Gaga), who says her looks have been holding her back from making it big. They fall in love and he sets out to help her achieve fame, while experiencing his own downward spiral into alcoholism and a dwindling career.
Trailer: A Star is Born
Overlord – During WWII, a group of American paratroopers, including Private Boyce (Jovan Adepo) and explosives expert Ford (Wyatt Russell) are tasked with destroying a German radio tower in France. However, they discover the Nazis have developed a special serum to bring the dead back to life as deadly monsters and are killing innocent French civilians in an effort to create super soldiers.
Trailer: Overlord
Robin Hood – A young man (Taron Egerton) is trained by his commander Little John (Jamie Foxx) to mount an audacious revolt against the Sheriff of Nottingham (Ben Mendelsohn) and the corrupt English crown in an effort to help the struggling and downtrodden peasants.
Trailer: Robin Hood
Can You Ever Forgive Me? – Author Lee Israel (Melissa McCarthy) has fallen out of the spotlight and needs something big to push her back into it again. She begins a lucrative scam with her friend Jack (Richard E. Grant) by forging hundreds of letters purportedly written by luminaries like Dorothy Parker, and then selling these as "memorabilia" to dealers across America.
Trailer: Can You Ever Forgive Me?