New on DVD and Blu-ray: Dark Waters and more
By Alexandra Heilbron on March 3, 2020 | Leave a Comment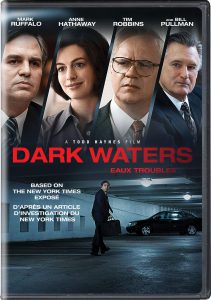 Four films are releasing today on DVD and Blu-ray: two eventful dramas and two animated films. Check them out below and play the trailers to find out all the details.
Dark Waters – Big city attorney Rob Bilott (Mark Ruffalo) is approached by Wilbur Tennant, a West Virginia farmer who lost his entire herd of cows after Dupont dumped chemicals into a creek. Bilott agrees to represent Tennant, even though it pits him against one of his firm's biggest clients. He discovers Dupont has known that the chemicals they dump into water have been poisoning local residents for the last 40 years. When Bilott tries to expose the truth, his colleagues turn against him and his family is threatened.
Queen & Slim – Costco worker Slim (Daniel Kaluuya) and criminal defense attorney Queen (Jodie Turner-Smith) go on a first date after meeting on Tinder. As Slim drives Queen home, they're pulled over by a white police officer. When Slim comments about how cold it is outside, the officer angrily tells Slim to put his hands up and get on the ground. Queen gets out of the car to find out what's happening. When she tells the officer she's a lawyer and she's going to take out her cell phone, he draws his gun. In the ensuing chaos, the police officer is shot dead. Rather than turn themselves in and face a bigoted police force, Queen and Slim go on the run.
Playmobil: The Movie – Marla (Anya Taylor-Joy) and her brother Charlie (Gabriel Bateman) unexpectedly find themselves transported into an animated world of Playmobil toys. Separated from her brother, Marla gets help from super spy Rex Dasher (Daniel Radcliffe). When they find out that Charlie has been captured along with other missing Playmobil citizens by the forces of Emperor Maximus (Adam Lambert) to be unwilling participants in gladiatorial style games, they set out to save him.
Ne Zha – A young boy, Nezha, is birthed from a heavenly pearl by the Primeval Lord of Heaven. Born with unique powers, Nezha finds himself as an outcast who is hated and feared. Destined by prophecy to bring destruction to the world, the young boy must choose between good and evil in order to break the shackles of fate and become a hero.
---
---
---
Similar Articles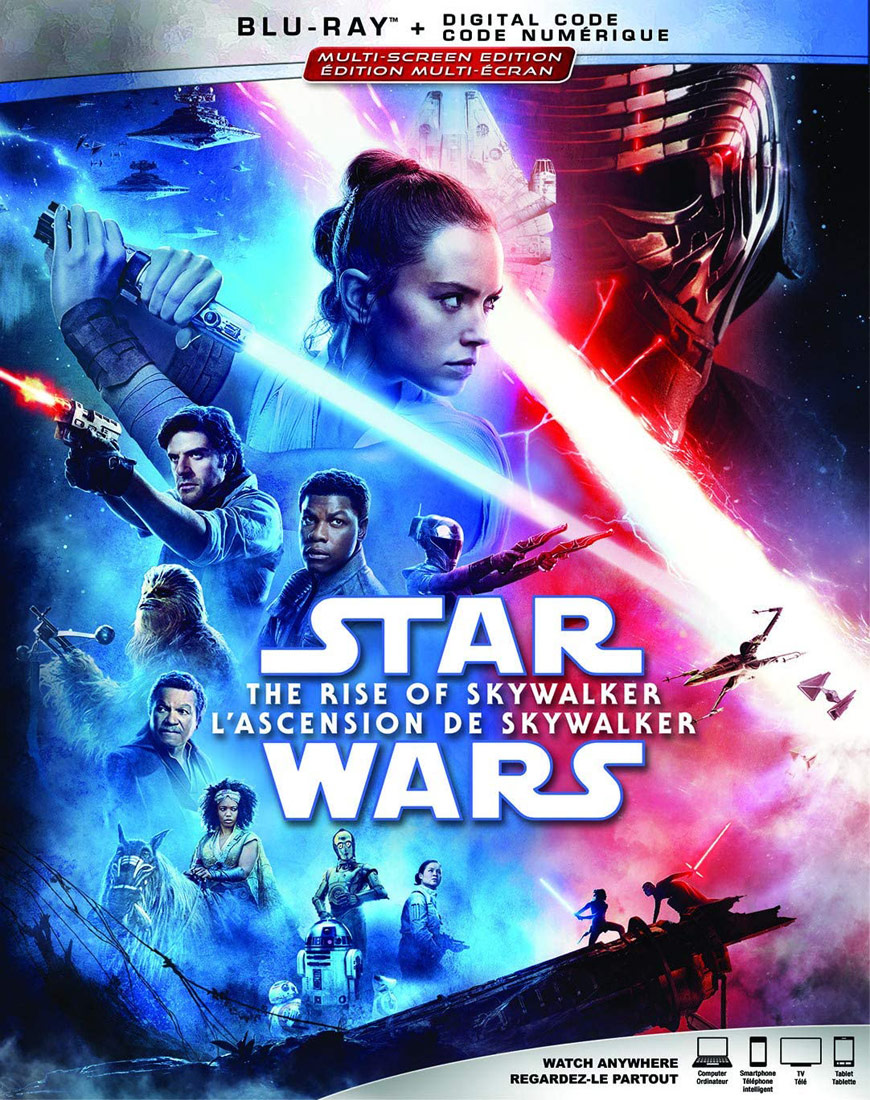 March 31, 2020 | Leave a Comment
Check out which movies are releasing on DVD and Blu-ray today, including Star Wars: The Rise of Skywalker, and watch our interview with a cast member!
---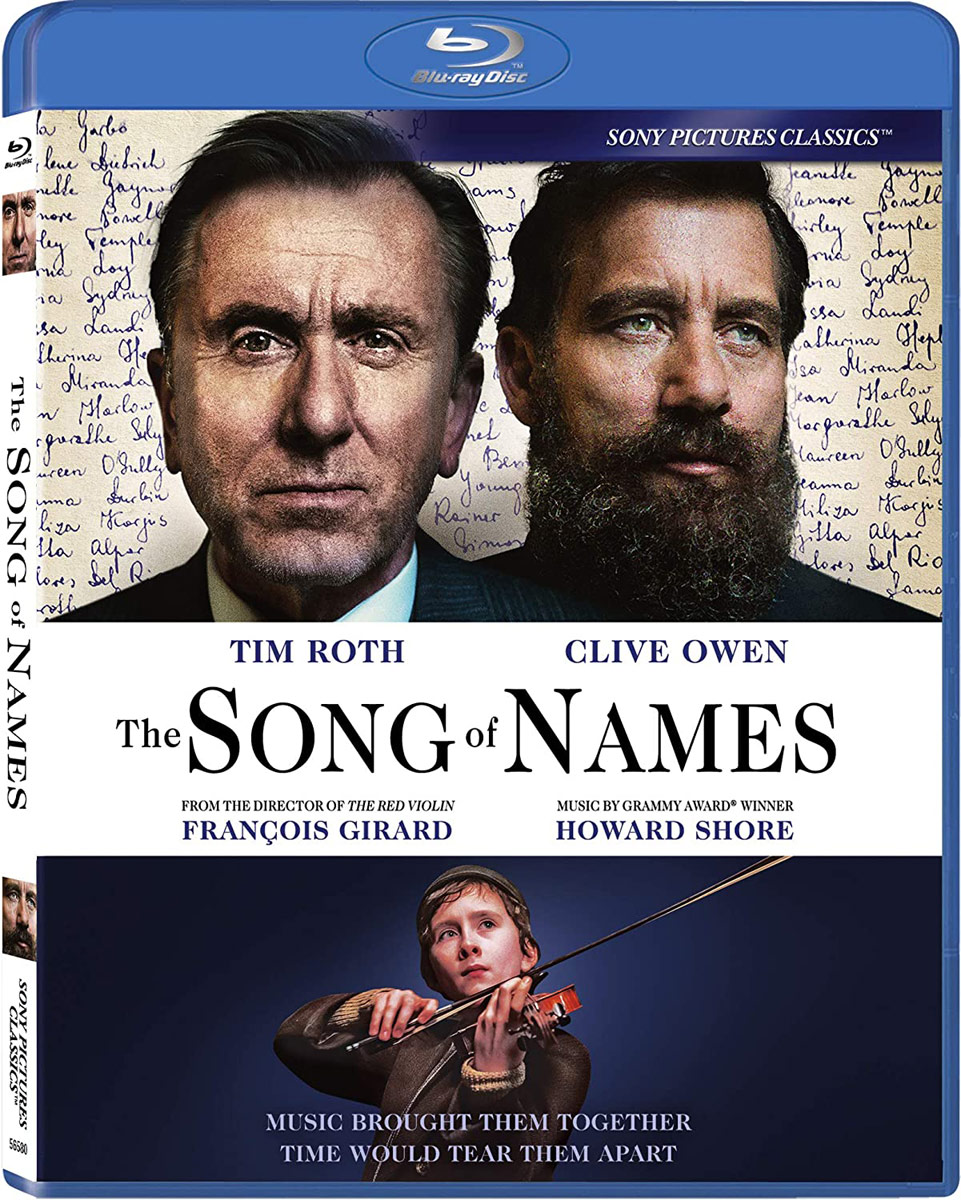 March 24, 2020 | 8 Comments
Check out these new movies on DVD and Blu-ray – they're also available to stream on many platforms. We have digital copies of one of the titles to give away!
---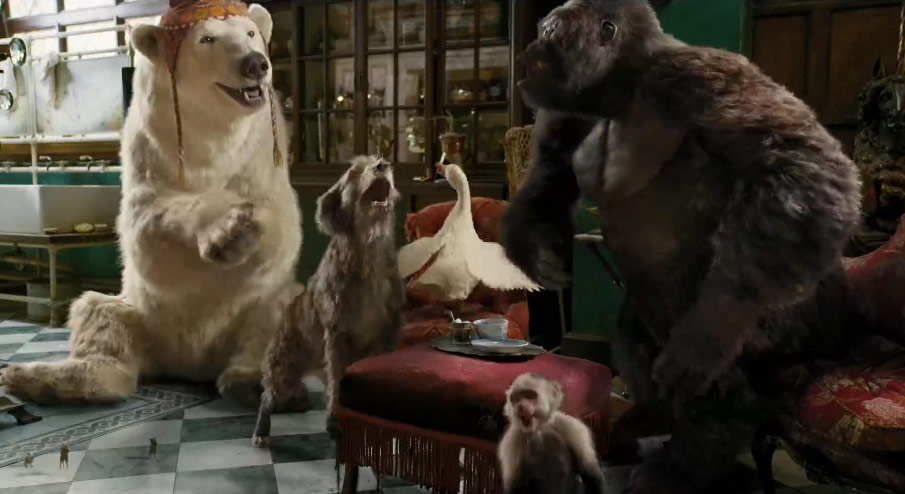 March 23, 2020 | Leave a Comment
Check out this exclusive clip from the Dolittle DVD/Blu-ray release, in which Susan Downey and Robert Downey Jr. introduce us to two wacky characters.
---