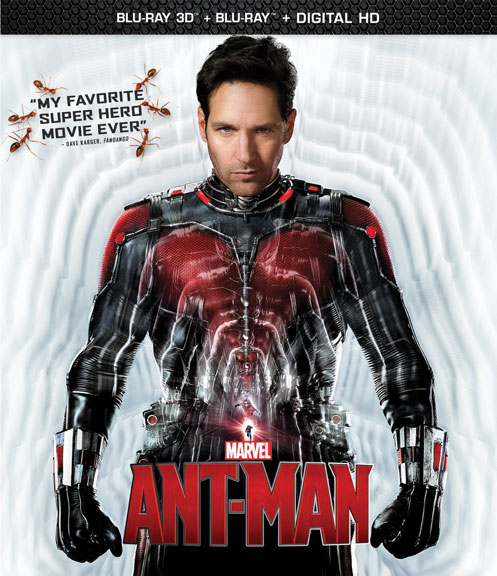 This week's DVD releases has something for everyone – from superheroes to Minions, a Canadian TV heartthrob and French films!
In Ant-Man, career burglar Scott Lang (Paul Rudd) is trying to turn his life around after getting released from jail. When he can't find a job he reluctantly agrees to do a heist, but all he finds is a superhero suit created by Hank Pym (Michael Douglas), who enlists  him to be Ant-Man.
Trailer: Ant-Man
Through the ages, Minions have served many masters. Set in the past before they met Gru, the Minions work for Scarlet Overkill (voice of Sandra Bullock), who tasks them with getting the Queen's crown.
Trailer: Minions
In Knock Knock, a happily married man (Keanu Reeves) is randomly thrust into an uncomfortable situation when two young girls come knocking on his door.
Trailer: Knock Knock
Turbo Kid stars Canadian teen heartthrob Munro Chambers (Degrassi, The Latest Buzz) as a solitary scavenger obsessed with comic books in the post-apocalyptic future. He must face his fears when he meets a mysterious girl and they are plagued by the sadistic and self-proclaimed leader of the Wasteland.
Trailer: Turbo Kid
In the French language film Do Not Disturb (Une heure de tranquillité), a jazz lover with a rare record runs into all kinds of problems when he wants to sit down quietly in his living room for an hour to listen to his new acquisition, but endures endless interruptions.
Another French language film now available is Number One Fan (Elle l'adore), about a famous Paris-based singer who accidentally kills his wife and calls his number one fan for help.