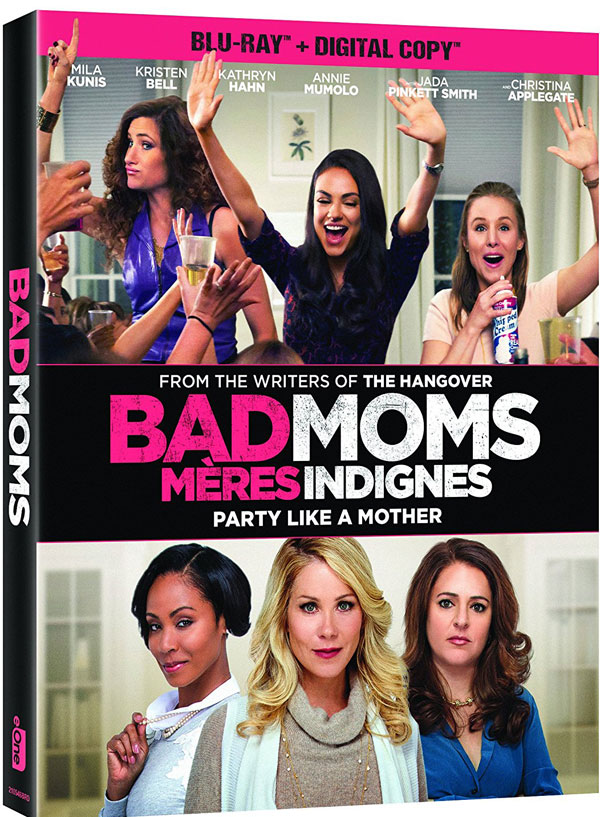 This week's new DVD releases have something special for fans of almost any genre.
"Trekkies" and other fans of sci-fi can venture into outer space without leaving the comfort of their couch with Chris Pine, Zachary Quinto and Idris Elba in Star Trek: Beyond. 
Is comedy more your taste? Challenge the mundane routine of parenting with Mila Kunis, Kathryn Hahn and Kristen Bell in Bad Moms. 
Tell us which film you want to see in the comments below! ~Emily Hatfield 
Star Trek Beyond – In Star Trek: Beyond our heroes find themselves on a strange planet where members of the crew have been taken hostage by a ruthless villain named Krall (Idris Elba). It's up to Captain Kirk (Chris Pine) to rescue his crew and prove that the Federation's belief in unity is not a weakness, but a strength.
Trailer: Star Trek: Beyond
Bad Moms – Amy Mitchell (Mila Kunis) is a mother of two who puts her family first, but her childish husband, spoiled kids and demanding boss are finally getting to her. She teams up with two other misfit moms (Kathryn Hahn, Kristen Bell) on a quest to free themselves from conventional responsibilities. They go on a well-deserved binge of freedom, fun and self-indulgence.
Trailer: Bad Moms 
Anthropoid – Based on the true story of two Czechoslovakian soldiers — Josef Gabcík (Cillian Murphy) and Jan Kubiš (Jamie Dornan) who were sent to assassinate Reinhard Heydrich — the head of the SS. Heydrich was the Reich's number three man and main architect for the "Final Solution." Assassinating Heydrich would mean a turning point in the war, which at the time the Nazis were winning. Killing him would prove a critical blow to the Nazis, but the plot doesn't go exactly as planned and has dire consequences for many innocent people.
Trailer: Anthropoid 
Imperium – Young, idealistic FBI agent Nate Foster (Daniel Radcliffe) is persuaded by his superior, Angela Zamparo (Toni Collette), to go undercover and infiltrate a radical right-wing white supremacist group that is planning a huge terrorist plot that will endanger the lives of thousands. Nate is disturbed by what he hears and witnesses within the group of fanatics and becomes fearful for his life as the members grow suspicious of him.
Trailer: Imperium
Christmas Eve – An unfortunate power outage occurs on Christmas Eve, trapping six different groups of New Yorkers in elevators across the city. The groups range from Harris (Patrick Stewart), a seemingly angry businessman trapped in an outdoor elevator, to Dr. Roberts (Gary Cole), trapped in a hospital elevator with a patient on the way to surgery.
Trailer: Christmas Eve