New on DVD, Blu-ray, Digital and VOD – August 25
By Alexandra Heilbron on August 25, 2020 | Leave a Comment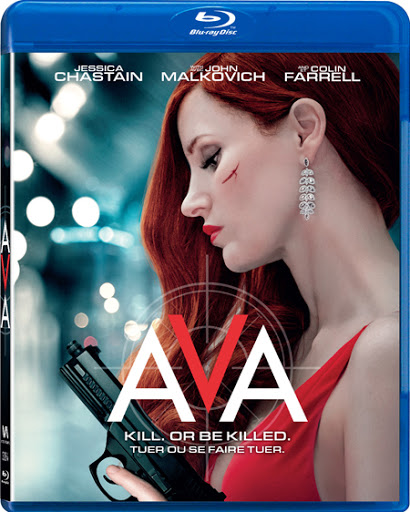 Check out this week's assortment of DVDs, Blu-rays and more for your home entertainment enjoyment, including Jessica Chastain as an assassin on the run in Ava, Pete Davidson's semi-autobiographical The King of Staten Island and the latest comedy trip film from Steve Coogan.
Ava – Ava (Jessica Chastain) is a deadly assassin who works for a black ops organization, traveling the globe specializing in high profile hits. When a job goes horribly wrong, she's told to take a hiatus until the heat blows over. However, the head of the organization, Simon (Colin Farrell), considers her a liability because she talks to the targets before killing them, so he orders a hit on her. Available on DVD, Blu-ray, VOD and Digital on August 27, 2020.
The King of Staten Island – Ever since his firefighter father died on 9/11 when Scott (Pete Davidson) was seven, he's felt like he has a case of arrested development. But when his mother (Marisa Tomei) starts dating a loudmouth firefighter, it sets off a chain of events that will force Scott to grapple with his grief and take his first tentative steps toward moving forward in life. Now available on DVD, Blu-ray, VOD and Digital.
The Trip to Greece – Steve Coogan and Rob Brydon go on their fourth journey together, this time to Greece, where they have plenty of conversations and visit locations such as the Temple of Apollo at Delphi, the Ancient Agora of Athens, the Ancient Theatre of Epidaurus, the unique island of Hydra, the Caves of Diros, Nestor's Palace, Niokastro Fortress in Pylos, and Ancient Stagira. Now available on DVD, Blu-ray, VOD and Digital.
The Burnt Orange Heresy – When art dealer Joseph Cassidy (Mick Jagger) invites failed art critic James Figueras (Claes Bang) to his estate, he tells him about the great but reclusive painter Jerome Debney (Donald Sutherland), who lives at the edge of his property. Cassidy decides to strikes a deal with Figueras, offering him an interview with Debney if he'll steal one of Debney's paintings. Now available on DVD, VOD and Digital.
Infamous – Arielle Summers (Bella Thorne) is a down-on-her-luck dreamer who longs for popularity. Dean Taylor (Jake Manley) is an ex-con working for his abusive father. The two have an instant connection, and after the accidental death of Dean's father, are forced on the run. In order to survive, they rob gas stations and small shops and in an attempt to gain social media clout, Arielle livestreams their robberies. Now available on DVD, VOD and Digital.
Uncle Peckerhead – Judy (Chet Siegel) and her two friends form a punk-rock band called "DUH" and go on the road for their first tour. When her van breaks down before they've even set off, she strikes an uneasy alliance with a redneck old-timer by the name of Peckerhead (David Littleton), or "Peck," who offers to drive them in his van in exchange for food and gas. When Peck goes missing after their first show, she finds him devouring the brains of the promoter who ripped them off earlier. Now available on VOD and Digital.
My Days of Mercy – Lucy Morrow (Ellen Page) and her sister regularly attend demonstrations to have the death penalty abolished. Their father (Elias Koteas) has been convicted of murder and is currently on death row. At a protest, Lucy meets Mercy (Kate Mara), the daughter of a police officer whose partner was killed by a man about to receive a lethal injection. Although she believes the death penalty is justice rightly served, the two women find common ground. Now available on VOD and Digital.
Tito – Tito (Grace Glowicki), a traumatized man who wears a whistle around his neck in case of emergency, seeks refuge in an abandoned house. Whenever he ventures outside, he's confronted by predators. Frightened, he's slowly becoming starved both for food and security. That is, until a cheery neighbor, John (Ben Petrie) unexpectedly drops in and tries to get Tito to come out of his shell. Now available on VOD and Digital.
The Prey – Undercover Chinese cop Xin is on a secret international mission when he's captured and thrown into a remote Cambodian jungle prison. The warden sells prisoners as human prey for rich hunters looking for thrills in the jungle. After years of hunting down ruthless criminals, Xin suddenly finds himself running for his life. If he manages to survive this sadistic game, he'll walk out of the jungle the same way he came in: as a free man. If Xin fails, he's just another hunting trophy. Now available on VOD.
---
---
---
Similar Articles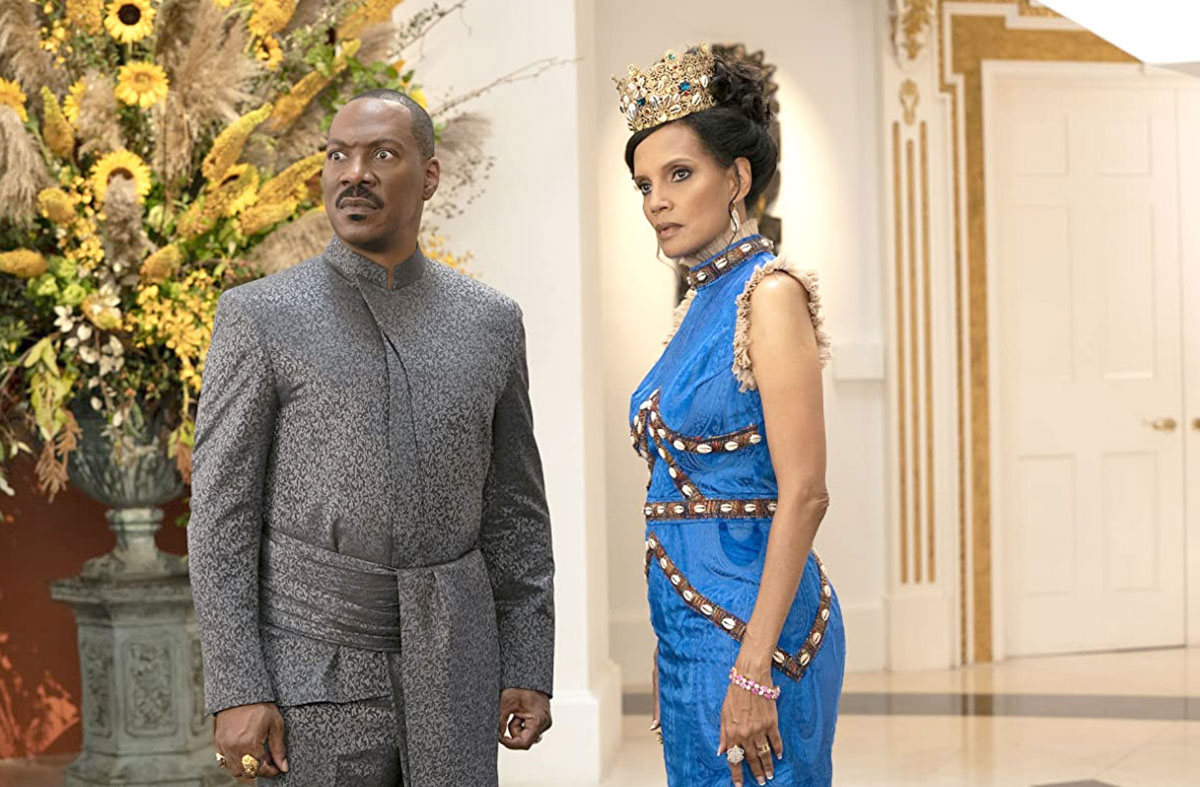 March 1, 2021 | Leave a Comment
Check out the new DVDs, Blu-rays and streaming shows coming out this week on Netflix, Amazon Prime and more, including Coming 2 America starring Eddie Murphy.
---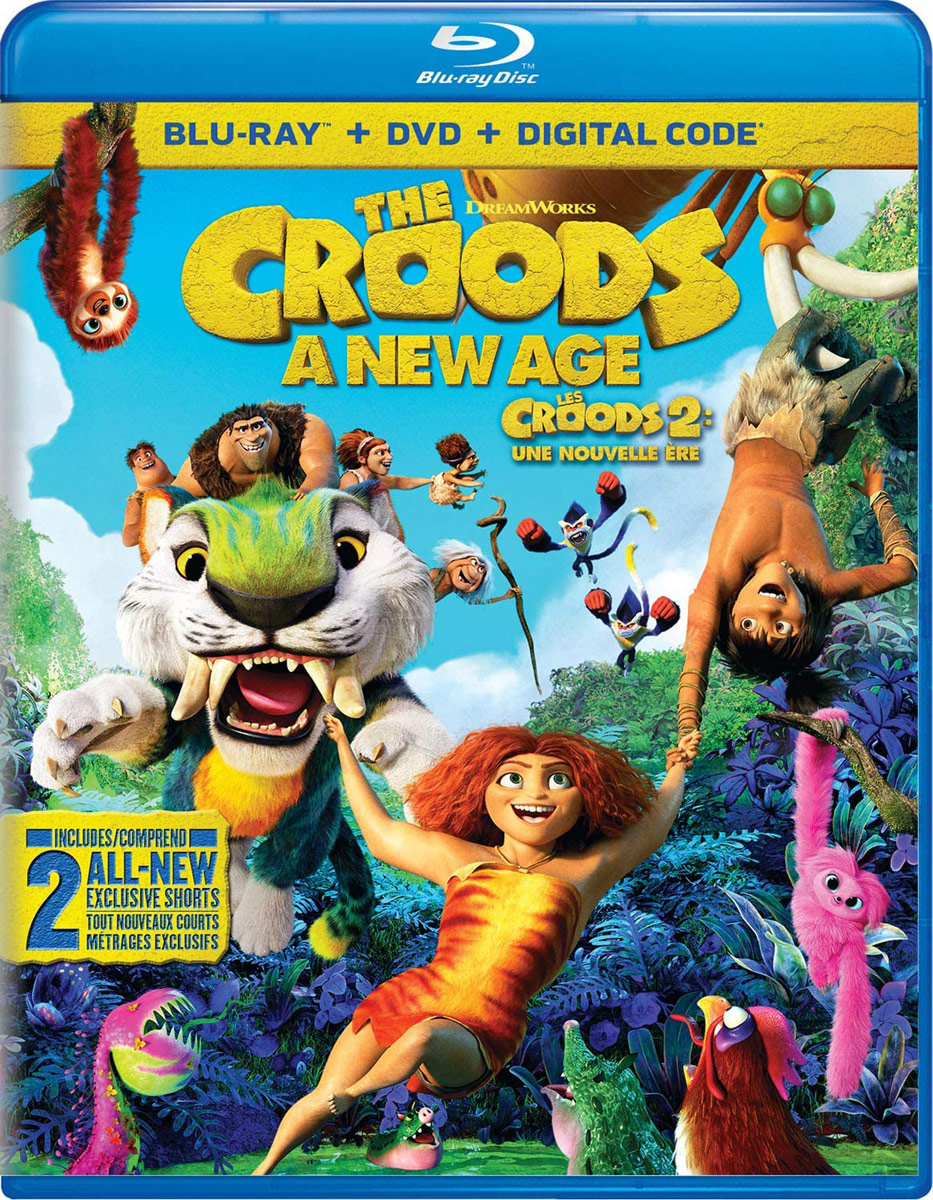 February 23, 2021 | Leave a Comment
The Croods: A New Age is an entertaining and breezy ride for a little over an hour-and-a-half with zero lulls along the way. Check out the Blu-ray extras!
---
---