New on DVD – Game of Thrones, Ready or Not and more
By MayW on December 3, 2019 | 2 Comments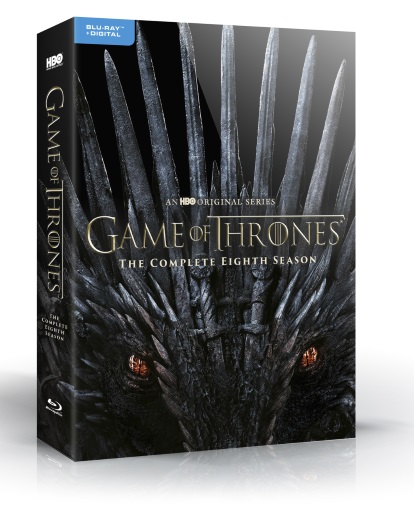 Check out what's available on Blu-ray and DVD this week. This week's highly anticipated release is Game of Thrones: Season 8 on Blu-ray and DVD as well as the entire series on Blu-ray and DVD. See the exciting releases for this week below!
Game of Thrones: Season 8 – Jon Snow (Kit Harington) and Daenerys Targaryen (Emilia Clarke) have joined forces, along with other allies, to face the Night King, the White Walkers and their army of wights. The Night King and his crew are a big threat to Westeros. With the war between the living and the dead, who will take the Iron Throne? Who will not live to see the end? Click here to watch our interviews.
Trailer: Game of Thones: Season 8
Ready or Not – Grace (Samara Weaving), a young woman who was raised in the foster system because she has no real family of her own, feels incredibly lucky when she meets Alex Le Domas (Mark O'Brien), a handsome and eligible bachelor to whom she becomes engaged. However, she doesn't realize that new brides have to go through a macabre initiation as part of a family tradition.
Trailer: Ready or Not
The Goldfinch – During a visit to the Metropolitan Museum of Art to see an exhibition of Dutch masterpieces, Theodore "Theo" Decker (Oakes Fegley), 13, loses his beloved mother when a terrorist bomb goes off. In the panic, the boy stuffs a small painting titled The Goldfinch, which is one of his mother's favorites, into his school bag in order to keep it safe. Years later, an adult Theo (Ansel Elgort), now back in New York, finds someone is threatening to ruin him if he doesn't hand over the painting,
Trailer: The Goldfinch
Buttons: A Christmas Tale – In the early 1900s, when an orphaned girl named Emily (Noelle Parker) comes down with a fever on Christmas Eve, a nun (Roma Downey) rescues her and sneaks her into a children's hospital. There's she's visited by her guardian angel, Rose (Angela Lansbury), who tells her the story of another orphan girl, Annabelle (Alivia Clark), who has been forced by her evil aunt to work in a mill in New Hampshire. Too small to work the machines, she instead sews on buttons, which earns her a nickname.
Trailer: Buttons: A Christmas Tale
Rogue Warfare – A group of military elite from the U.S., Russia, UK, China and France join forces to fight an elite underground terrorist network.
Trailer: Rogue Warfare
---
---
---
---
Similar Articles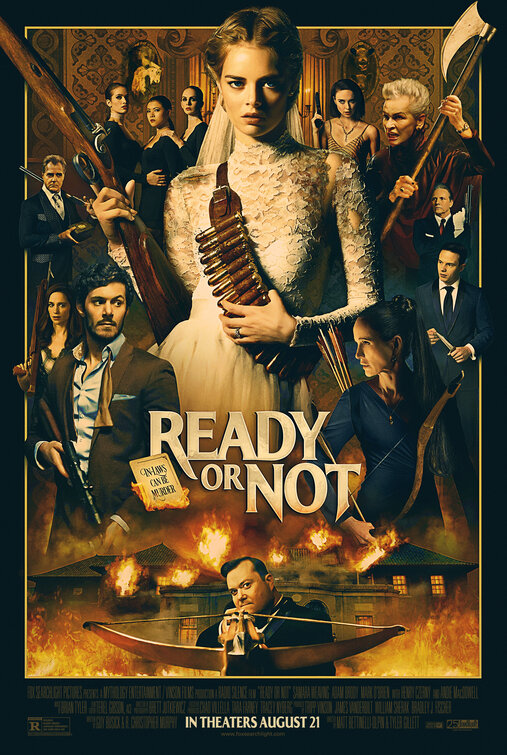 August 21, 2019 | Leave a Comment
Ready or Not strikes the perfect tone for its game of cat and mouse as Samara Weaving leads a talented cast of actors in this satirical horror comedy.
---