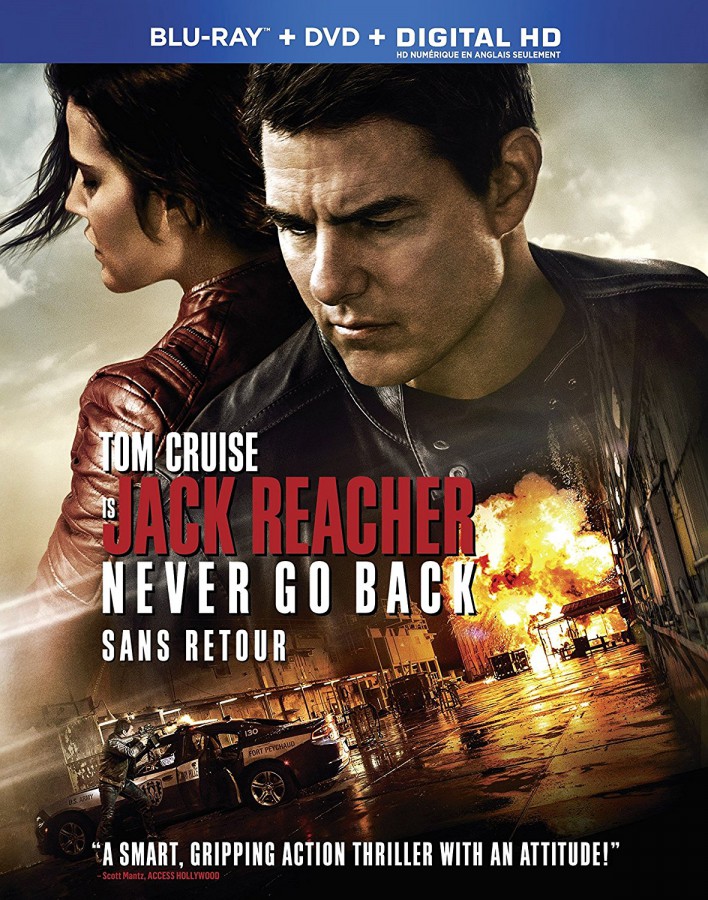 With the Oscars  just around the corner, you've likely already watched and rewatched the Best Picture nominees over and over again. If you have maxed out on the award season hype, be sure to check out these other movies releasing on DVD this week.
Can Jack Reacher (Tom Cruise) save his colleague and clear his name? Find out in the action-packed Jack Reacher: Never Go Back.
Forget frightening — Halloween just got funnier. Tyler Perry's BOO! A Madea Halloween finds the hilarious titular character fend off zombies, ghosts and other ghouls with her signature flare.
Based on the true story of international chess champion Phiona Mutesi, Queen of Katwe is an inspiring tale of one girl's dream to provide a better life for her family.
Zach Galifianakis and Kristen Wiig bring the laughs as a bored armored guard and a blundering criminal (respectively), caught up in a high-stakes robbery in Masterminds. ~Ashleen Grange
Jack Reacher: Never Go Back – Set four years since the events of the first film, when Jack Reacher (Tom Cruise) returns to the headquarters of his old military unit, he finds out a former Army colleague, Susan Turner (Cobie Smulders), has been arrested for treason. Believing her to be innocent, Jack must break her out in an effort to discover the truth.
Trailer: Jack Reacher: Never Go Back
Tyler Perry's BOO! A Madea Halloween – Killers, poltergeists, ghosts, ghouls and zombies appear due to an unknown virus spreading around the world. When the creatures show up at her front door, Grandma Madea (Tyler Perry) arms herself to take on the evil forces of the undead — all while keeping a watchful eye on a group of disobedient and unruly teens.
Trailer:  Tyler Perry's BOO! A Madea Halloween
Queen of Katwe –  Phiona Mutesi (Madina Nalwanga) sells maize in the street to try to scrape together some money for her family, which includes her two brothers, a sister, and her mother Harriet (Lupita Nyong'o). One day, Phiona and her oldest brother Brian (Martin Kabanza) meet a soccer player turned missionary named Robert Katende (David Oyelowo). Instead of sports, he teaches them the art of chess. Phiona is captivated by the game. Robert soon realizes that she has a special gift, especially when she starts winning against her own coach.
Trailer: Queen of Katwe
Masterminds –  David Ghantt (Zach Galifianakis), a hapless armored vehicle guard, yet he always felt like he was meant for a live of adventure. David finally gets his wish when he meets Kelly (Kristen Wiig). She lures him into executing a $17 million heist for both herself and her group of double-crossing, half-brained criminals. They betray David and take off with the cash and frame him to take the fall. David is forced to go on the lam, dodge authorities and try to spin the scheme back on his manipulative comrades.
Trailer: Masterminds