New on DVD – Jason Bourne, The Secret Life of Pets and more
By Tribute on December 6, 2016 | Leave a Comment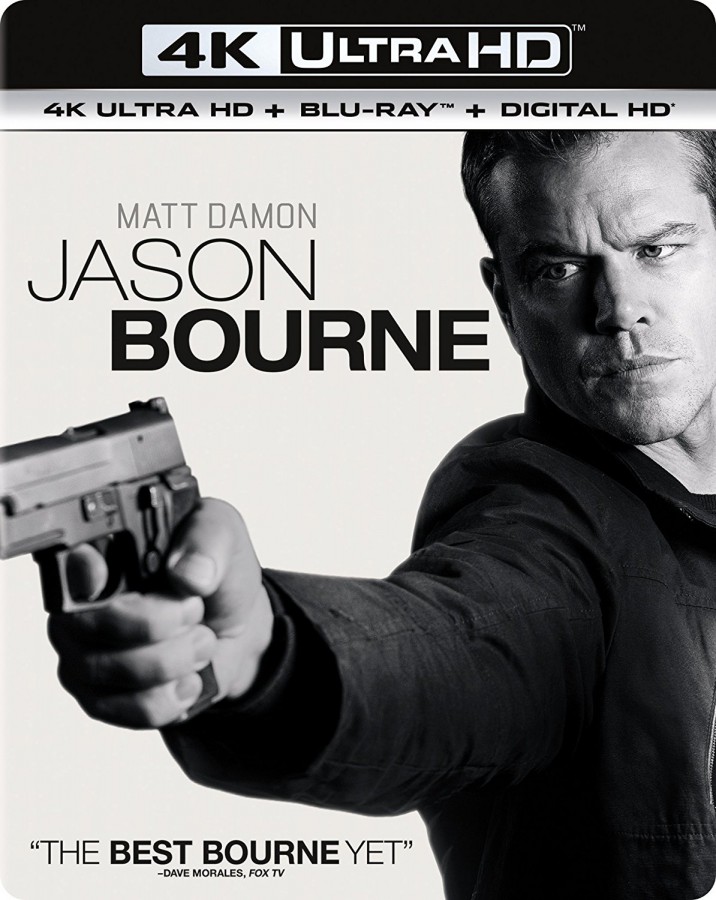 Jason Bourne, which brings back Matt Damon as the titular butt-kicking former assassin, and The Secret Life of Pets, the fourth-highest grossing film of 2016, are the first of eight flicks releasing on Blu-ray and DVD today. The action sequel centers around Jason Bourne's journey to discover the truth about his past, and also stars Alicia Vikander and Tommy Lee Jones, while the animated comedy, which stars a slew of talented voice actors including Louis C.K. and Ellie Kemper, follows a dog named Max whose rivalry with his owner's new pet sets him on an epic (and somewhat dangerous) adventure around town.
For something a little less action-heavy or kid-friendly, the mystery drama Complete Unknown, featuring Michael Shannon and Rachel Weisz, and the dramedy The Hollars, which marks funny man John Krasinski's second foray in the director's chair, are two more great options for your weekly Blu-ray binge.
Reminder: There's plenty more where that came from, so make sure to check out the rest of the newest DVD releases below! ~Shelby Morton
The Secret Life of Pets- In Manhattan, Max (voice of Louis C.K.) is enjoying his life as his owner Katie's (voice of Ellie Kemper) best pal in the comfortable apartment building where they live together. He loves her so much that he sits by the door, just waiting for her to come home each day. But one day, his life is turned upside down when his human brings home a sloppy mongrel named Duke (voice of Eric Stonestreet). Duke turns out to be less than careful about Katie's decor, which gives Max an idea. He decides to break some things and blame it all on the new guy. But when Max and Duke get away from their dog walker and are captured by Animal Control, they run into a bad little bunny named Snowball (voice of Kevin Hart) and his gang of unwanted pets, while Max's friends, especially Gidget (voice of Jenny Slate), who has a crush on him, hit the streets in an effort to rescue them.
Trailer: The Secret Life of Pets
Jason Bourne- The CIA's most lethal former operative, Jason Bourne (Matt Damon), is told that he's no longer useful to the Secret Special Forces unit. He remembers everything that's happened to him in the past few years, but as Nicky (Julia Stiles) tells him, that doesn't mean he knows everything. Both of them are on the run in this new installment, which will bring them to Athens and the Vegas strip and across the paths of a cyberspecialist (Alicia Vikander), a tough CIA agent (Tommy Lee Jones) who warns Bourne he'll never find any peace until he finds out who he is – and a villain (Vincent Cassel).
Trailer: Jason Bourne
Complete Unknown- As Tom (Michael Shannon) celebrates his birthday with a group of close friends in Brooklyn, he is startled to see a woman from his distant past at the party. Jenny – or Alice (Rachel Weisz), as she now calls herself – first denies even knowing Tom, but as the evening progresses, she reveals a shocking secret. After disappearing from Tom's life 20 years earlier, she began to reinvent herself every few years, taking on a new name, a new career and a new life each time. After giving Tom a glimpse of what life could be like if he lets go of the safety and security he has so carefully created, Alice asks him to make a choice that will change everything.
Trailer: Complete Unknown
The Hollars- Struggling graphic novelist John Hollar (John Krasinski), who lives in New York City, returns to his hometown when his mother, Sally (Margo Martindale), is diagnosed with a brain tumor. He gets there just before she goes in for surgery. John and his girlfriend Rebecca (Anna Kendrick), who is eight months pregnant with their first child, get caught up in his dysfunctional family's problems. He must also face his high school buddies, his high school rival, and an overeager ex-girlfriend, in the crazy world that he thought he had left behind.
Trailer: The Hollars
The Late Bloomer-  Peter is a 27-year-old sex therapist (Johnny Simmons) who also happens to be a virgin. He has always shied away from his sexuality, even when his ultimate crush Michelle (Brittany Snow) shows romantic interest in him. One day, while playing basketball with his friends, Peter is hit in the groin with a ball and is immediately rushed to the ER. During his checkup, doctors notice an abnormality and order an MRI, which reveals a benign brain tumor that has delayed Peter's puberty. Elated that he is not the "freak" he always thought he was, he undergoes surgery to remove the tumor, and thus begins Peter's sexual awakening. Based on the book Man Made: A Memoir of My Body by Ken Baker, The Late Bloomer also stars Maria Bello, Jane Lynch, and J.K. Simmons.Trailer: The Late Bloomer
Truman- Leaving snowy Canada, where he now lives, Tomas travels to Madrid to visit Julian, a college friend who's been diagnosed with cancer. Tomas has planned in secret with Paula's cousin Julian to convince the latter to undergo a chemotherapy treatment that will give him a few more months to live. The patient objects, saying, at what price? Resigned to the fact that he's going to die, Julian agrees to leave Madrid for four days with Tomas as an opportunity to celebrate life. Their trip takes them to Amsterdam, where Julian's son is studying. But what concerns Julian the most is what will happen to his old dog, Truman, so Tomas agrees to help find him a new home in the drama Truman.
LEGO Star Wars: The Freemaker Adventures- Set between the events of The Empire Strikes Back and Return of the Jedi, season one of the animated series LEGO Star Wars: The Freemaker Adventures centers around a family called The Freemakers, who scavenge, build, and sell starships constructed from various galaxy debris. One day, the Freemakers' youngest son discovers an ancient artifact – the Kyber Saber – that is revealed to have a natural connection with the Force. He and his family are soon embroiled in an epic battle against the Empire in order to reestablish peace within the galaxy. Through their struggle, they meet new and familiar friends, and ultimately explore new worlds they would have never seen before.
Elena of Avalor: Ready to Rule- In the enchanted land of Avalor, Disney's Elena of Avalor: Ready to Rule follows Elena Castillo Flores (voiced by Aimee Carrero), an adventurous teenager whose bravery saved her kingdom from an evil sorceress. A princess facing the role of a queen, Elena must work alongside a Grand Council, as well as learn to tame her precociousness and learn compassion and resilience in order to be the leader that Avalor needs.
---
---
---
Similar Articles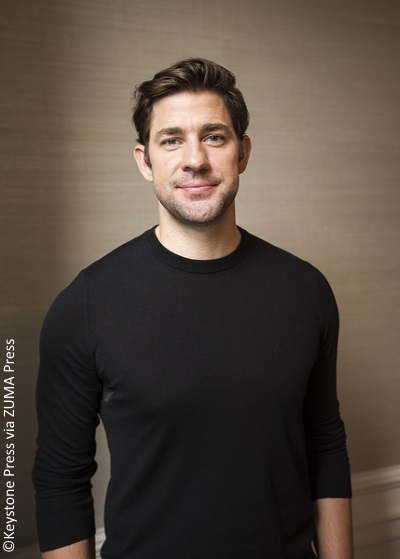 August 24, 2016 | 6 Comments
John Krasinski has opened up about testing for the role of Captain America, and which Australian hunk unknowingly made him bow out of the race. Read on to learn who it was and how their hilarious encounter unfolded!
---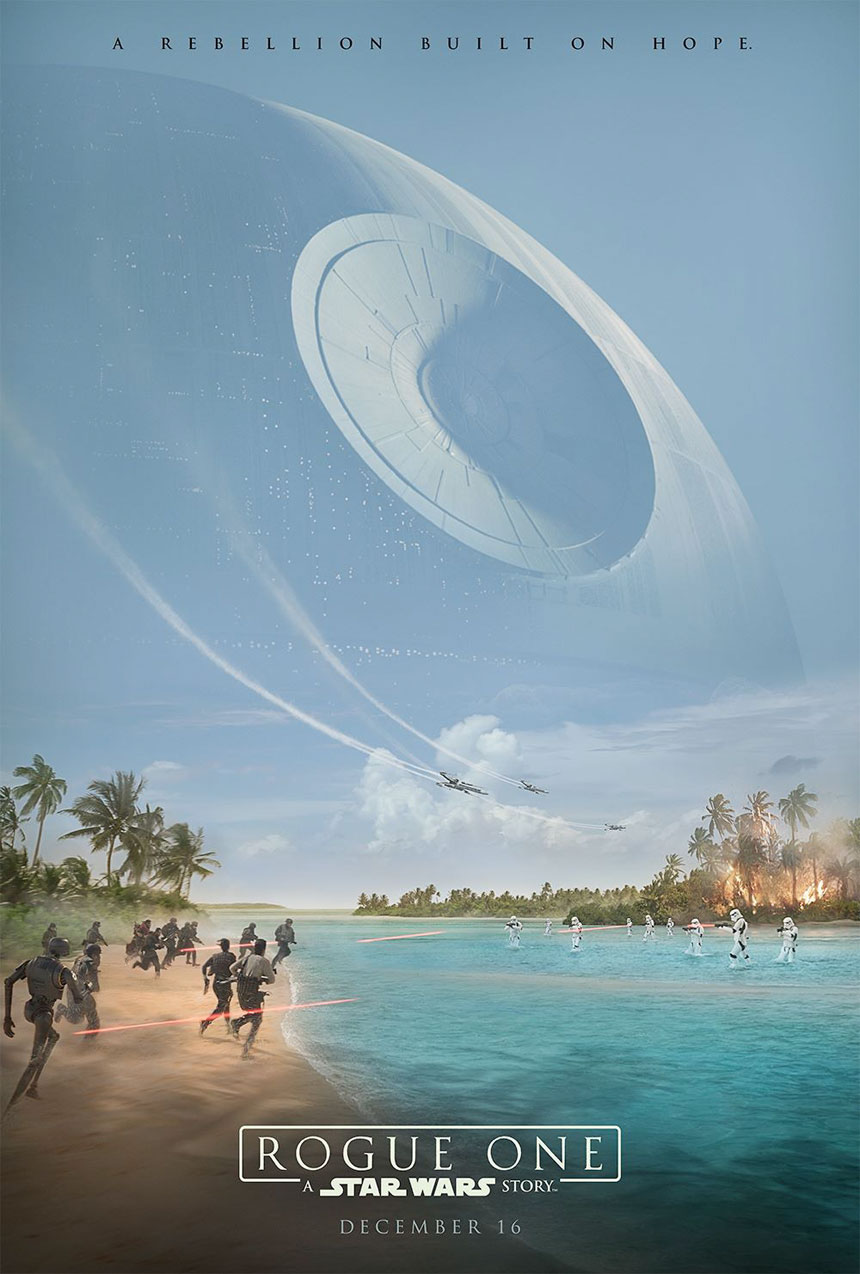 August 19, 2016 | Leave a Comment
It's a good week for sci-fi fans, with new trailers for Rogue One: A Star Wars Story and the alien film Arrival. Also, take a look at the new trailer for the upcoming horror movie Don't Breathe, and more.
---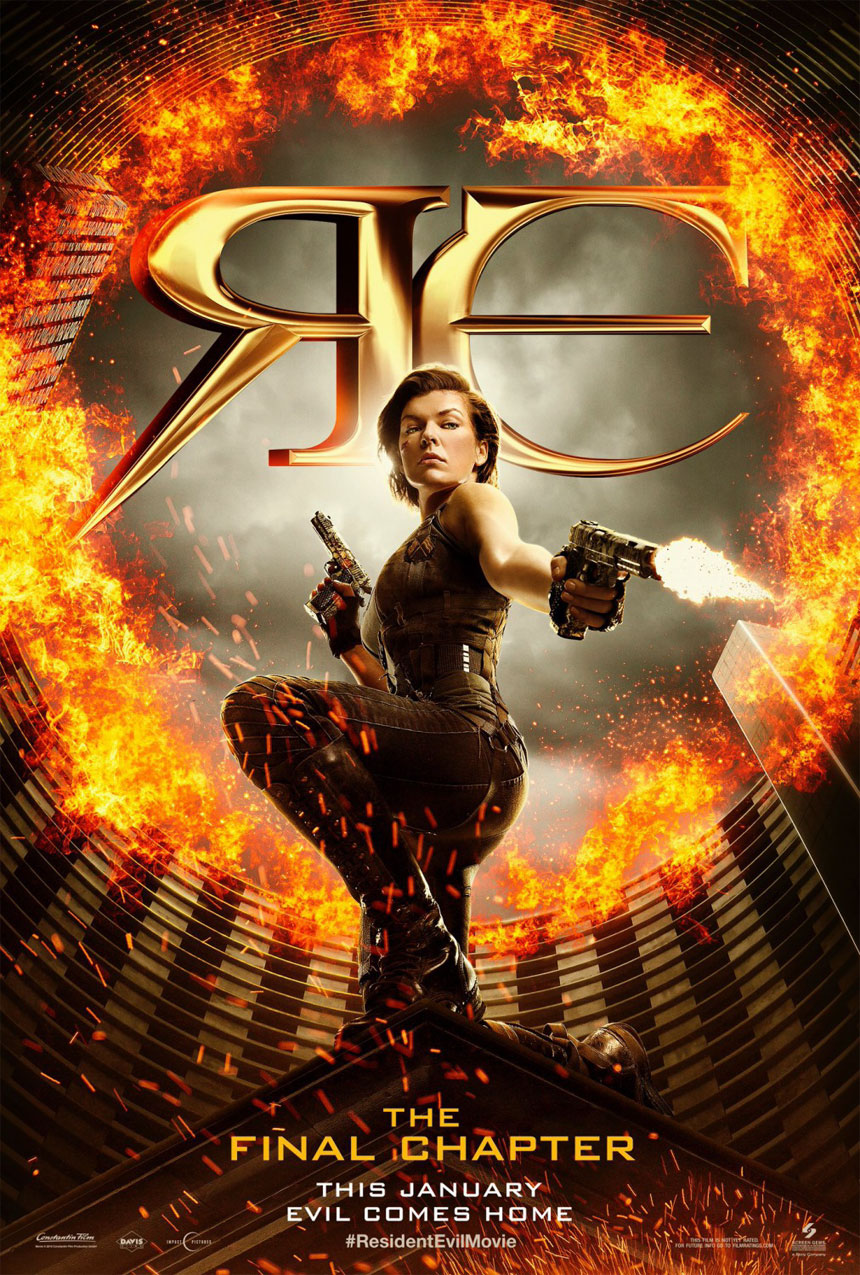 August 11, 2016 | Leave a Comment
Check out this week's new trailers, featuring Resident Evil: The Final Chapter — the final installment of its sci-fi horror franchise. We also have Marvel's Luke Cage, the alien film Arrival, and more!
---