New on DVD – Kubo and the Two Strings, War Dogs and more
By Tribute on November 22, 2016 | 1 Comment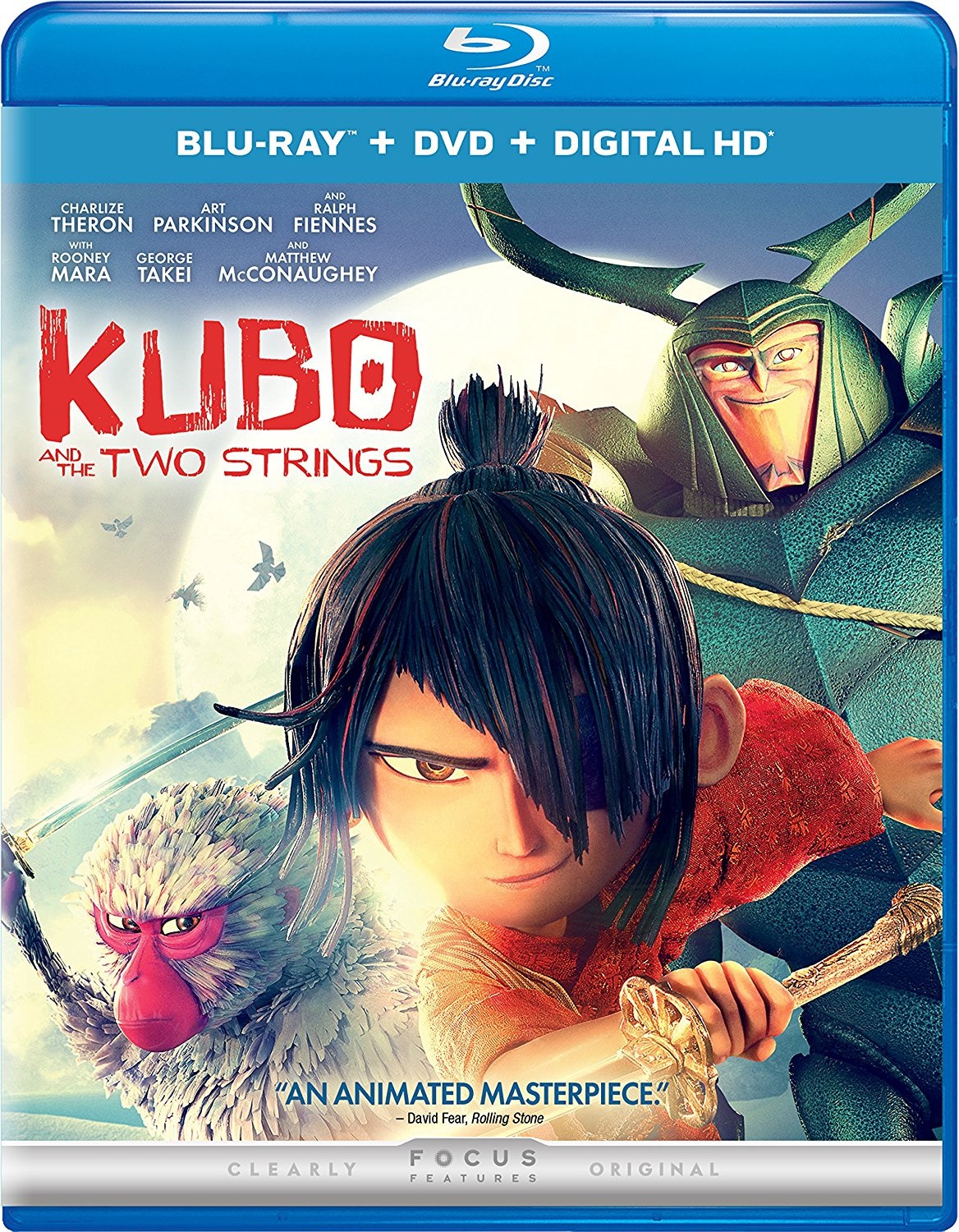 This week's DVD releases are mostly made up of guns and punches, but there's a side dose of animated magic to soften the onslaught.
Miles Teller and Jonah Hill lead the charge as real life international arms dealers David Packouz and Efraim Diveroli in War Dogs, while Chris Pine and Ben Foster play a pair of Texas brothers on a bank robbing spree in Hell or High Water.
Jason Statham steps backs into the role of Arthur Bishop in Mechanic: Resurrection, and Charlize Theron and Matthew McConaughey lend their voices to Kubo and the Two Strings.
In other releases, Edgar Ramirez enters the ring as champion boxer Roberto Duran in Hands of Stone, while Werner Herzog profiles the power of the Internet in his documentary Lo and Behold, Reveries of the Connected World. ~Matthew Pariselli
War Dogs- David Packouz (Miles Teller) is struggling to make a living as a massage therapist when he runs into his old friend, Efraim Diveroli (Jonah Hill). Tired of his therapist job, David tries selling linen to retirement homes, but winds up losing thousands of dollars. So when Efraim asks David to join his company in selling arms to the U.S. government, he agrees. Unfortunately, they discover the task ahead of them is much more difficult than they'd anticipated and soon find themselves in hot water with the government.
Trailer: War Dogs
Hell or High Water- In a story where the Old West meets the New West, two brothers – Toby (Chris Pine), a straight-laced and divorced father trying to provide for his son, and Tanner (Ben Foster), a short-tempered ex-con — rob branch after branch of the bank that's foreclosing their family land. The pair seem to be getting away with their calculated crimes until they reach the radar of a foul-mouthed Texas Ranger (Jeff Bridges), who's determined to crack one last case before he retires. Tensions come to a head and one final showdown will either grant the Ranger his victory or the brothers their freedom.
Trailer: Hell or High Water
Mechanic: Resurrection- In the sequel to The Mechanic (2011), Bishop (Jason Statham), an elite assassin who specializes in making deaths look like accidents, is forced out of retirement when his new love interest Gina (Jessica Alba) is kidnapped. To save her from his worst enemy, Bishop must travel the world to assassinate three powerful arms dealers. Not only that, but he has to make all three deaths look like nothing more than mere accidents.
Trailer: Mechanic: Resurrection
Kubo and the Two Strings- In a mythical, ancient Japan, kindhearted Kubo (Art Parkinson) finds himself on the run from gods and monsters, igniting an age-old vendetta. His only chance for survival rests on finding the magical suit of armor once worn by his fallen father, the greatest samurai the world has ever known. With Monkey (Charlize Theron) by his side, as well as his father's former student Beetle (Matthew McConaughey), Kubo confronts his family's past and fights the evil forces that seek to destroy his people.
Trailer: Kubo and the Two Strings
Hands of Stone- Boxer Roberto Duran (Edgar Ramirez) rises from the slums of Panama in 1968 at the age of 16 with the help of legendary trainer and mentor Ray Arcel (Robert De Niro) to become one of the great fighters of his time. He battles his ring nemesis Sugar Ray Leonard (Usher Raymond), out-punching him to capture the 1980 WBC welterweight title but famously returning to his corner during another match later that year, claiming "no mas" (no more). Throughout his career, which ended in 2002 when he retired at the age of 50, Roberto earned the nickname "Hands of Stone" as he won 103 matches out of 119.
Trailer: Hands of Stone
Lo and Behold, Reveries of the Connected World- Society depends on the Internet for nearly everything but rarely do we step back and recognize its endless intricacies and unsettling omnipotence. Presented by NETSCOUT, a leader in service assurance and cyber security, Werner Herzog explores — in a playful yet chilling examination — our rapidly interconnecting online lives.
Trailer: Lo and Behold, Reveries of the Connected World
---
---
---
---
Similar Articles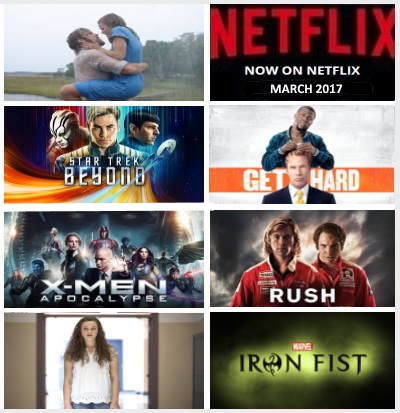 March 1, 2017 | 1 Comment
Here's what's streaming on Netflix in March. From Marvel's Iron Fist to Star Trek Beyond, and a selection of original series, there's something for everyone.
---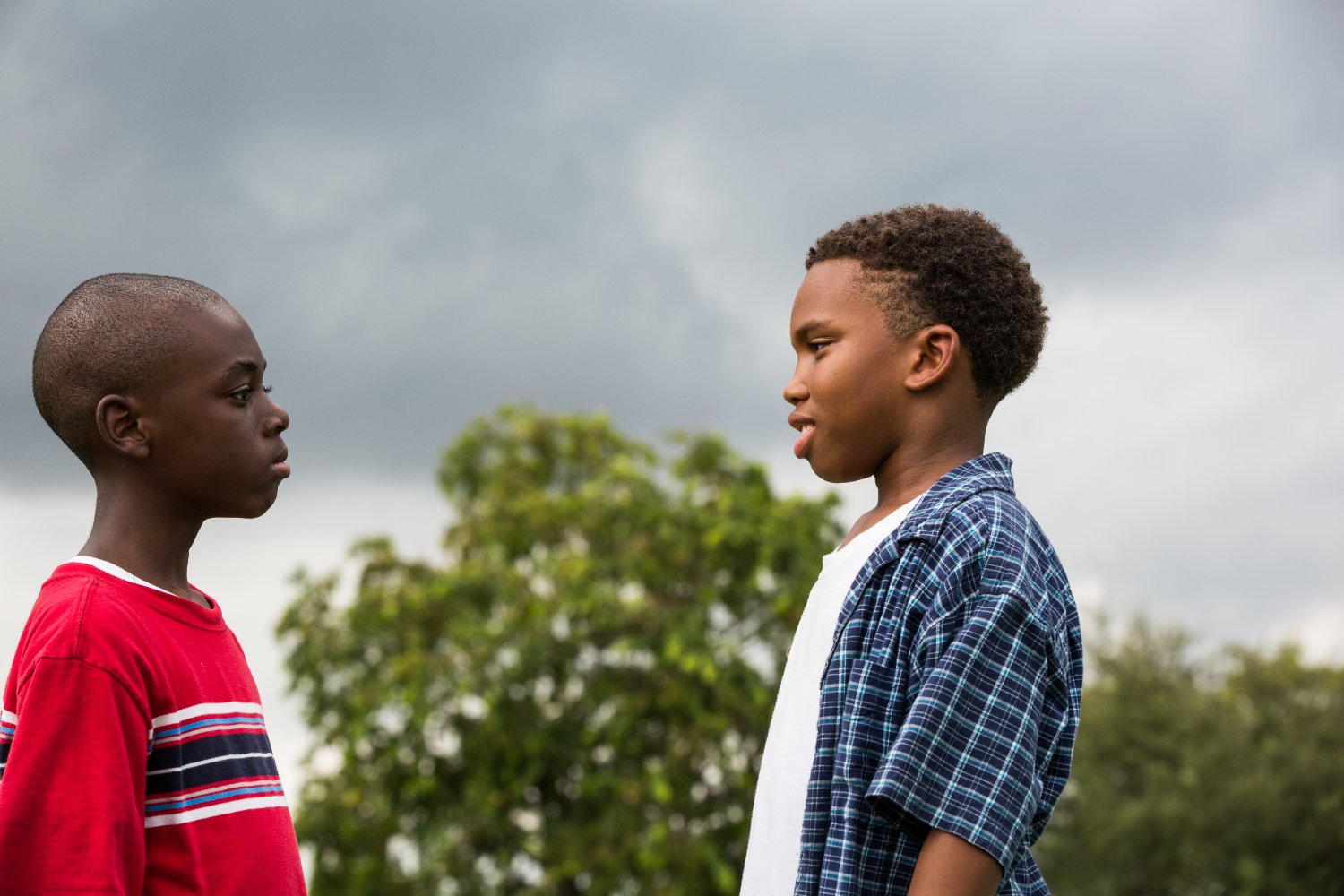 February 21, 2017 | 4 Comments
Leading up to the Oscars, the Writers Guild of America Awards on Sunday (Feb. 19) honored the best of the best in writing for film, TV, radio and video games.
---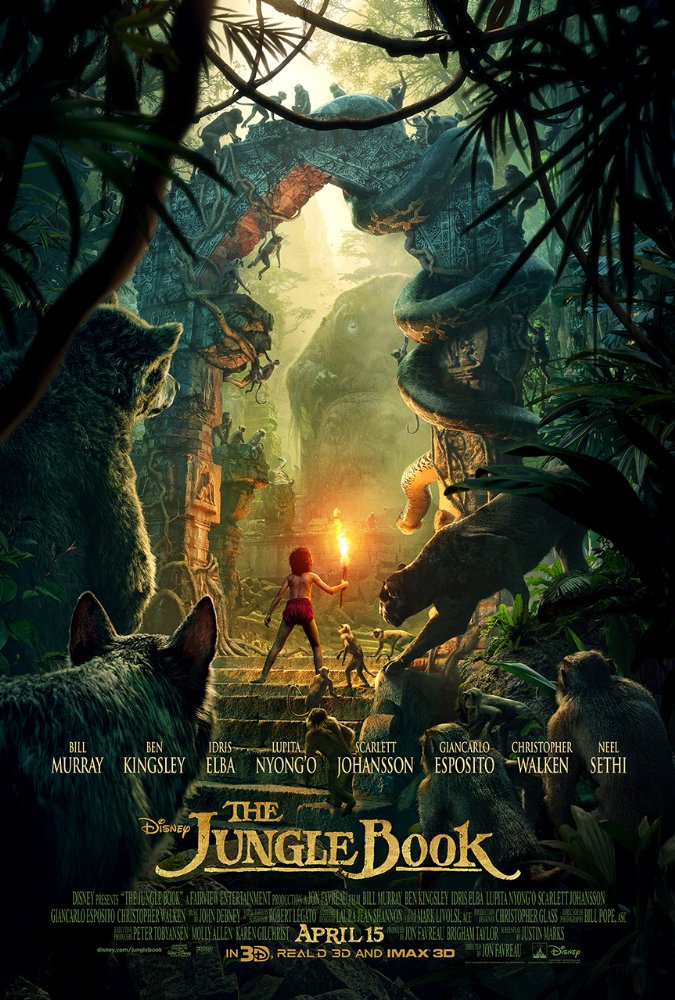 February 8, 2017 | Leave a Comment
The Jungle Book is continuing its march toward Oscar gold with a whopping five wins at the 2017 Visual Effects Society Awards. The ceremony took place in California.
---