New on DVD – Live by Night, Sing and more
By Tribute on March 21, 2017 | 1 Comment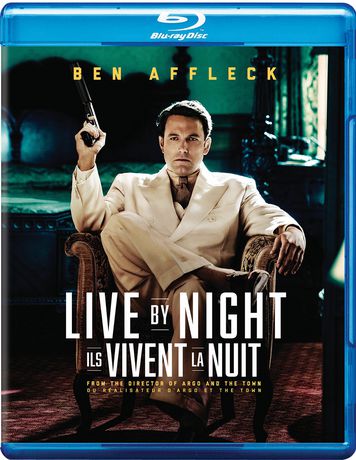 The new releases on DVD this week will definitely deliver a lot of pulse-pounding excitement!
Joe Coughlin (Ben Affleck) seeks his revenge against some ruthless gangsters in Live by Night. All of your favorite zoo and barnyard critters show off their vocal chops in Sing and in Assassin's Creed, one man must follow his destiny to defeat an ancient enemy.
See the full list of new DVD arrivals below! ~Ashleen Grange
Live by Night – In 1920s Boston, Joe Coughlin (Ben Affleck) is a WWI vet and self-described anti-establishment outlaw. He's also the son of a Boston Police Deputy Superintendent. When Joe crosses a powerful mob boss by stealing his money and his moll, he pays for it. The affair ends in tragedy and he sets out on a path of revenge and ambition that leads him out of Boston and up the ladder of Tampa's rum-running underworld. As he navigates Prohibition-era Tampa, his moral code is tested and he learns that his desire to see justice served comes with a hefty price tag.
Trailer: Live by Night
Sing – In a world populated by human-like animals, a koala named Buster Moon (voiced by Matthew McConaughey) runs a beloved, once-grand theater that has fallen on hard times. With the help of his sheep friend Eddie (John C. Reilly), Buster holds the world's greatest singing competition to raise money to keep the theater from being shut down. A large number of singing hopefuls dream of winning, including unappreciated stay-at-home mother pig Rosita (Reese Witherspoon), a gorilla named Johnny (Taron Egerton) who doesn't want to follow his father's criminal footsteps, and a shy young elephant named Meena (Tori Kelly).
Trailer: Sing
Assassin's Creed – Based on the popular video game series of the same name, Assassin's Creed revolves around criminal Callum Lynch (Michael Fassbender), who is rescued from his own execution by Abstergo Industries. He is then forced to participate in the Animus Project and relive the memories of his ancestor Aguilar de Nerha in 15th century Spain. Through these memories, Callum discovers he's a descendant of the secret Assassins society and gains incredible knowledge and skills that will help him confront the oppressive and powerful enemies of the Assassins — the Knights Templar organization of the present day.
Trailer: Assassin's Creed
Miss Sloane – Elizabeth Sloane (Jessica Chastain) is a ruthless and successful political lobbyist notorious for her unparalleled talent and her desire to win at all costs. As she exposes D.C. lobbyists on both sides of the gun control debate, a new legislation requiring more stringent background checks for gun ownership is created, and she is pitted against the formidable power of her political opponents. Using her skills, she jeopardizes those closest to her, and puts her own career at risk in order to win. The thriller pulls back the curtain on how Capitol Hill games are played and won as Sloane faces off against the most influential powers in Washington.
Trailer: Miss Sloane
Across the Line – Mattie (Stephan James) is a skilled ice hockey player from North Preston in Nova Scotia. He's tipped to be selected by one of the top teams in the National Hockey League, but his plans are jeopardized by his hustling brother and the corrosive tension at Cole Harbour High School where he's a student, and where racism begins to tear the school apart, leaving a trail of devastation.
Trailer: Across the Line
Julieta – Just as Julieta (Emma Suarez) and her partner, Lorenzo (Dario Grandinetti) are planning to leave Madrid for Portugal, she has a chance encounter with Bea (Michelle Jenner), her daughter's best friend. The unexpected meeting is a shock to Julieta, who hasn't seen her daughter Antia since she was 18 and leaving for a religious mountain retreat. However, Bea tells her she recently saw Antia vacationing with her children at Lake Cuomo. She reveals that Antia knows her mother is in Madrid, so Julieta decides to stay put, hoping her daughter will contact her.
Trailer: Julieta
---
---
---
---
Similar Articles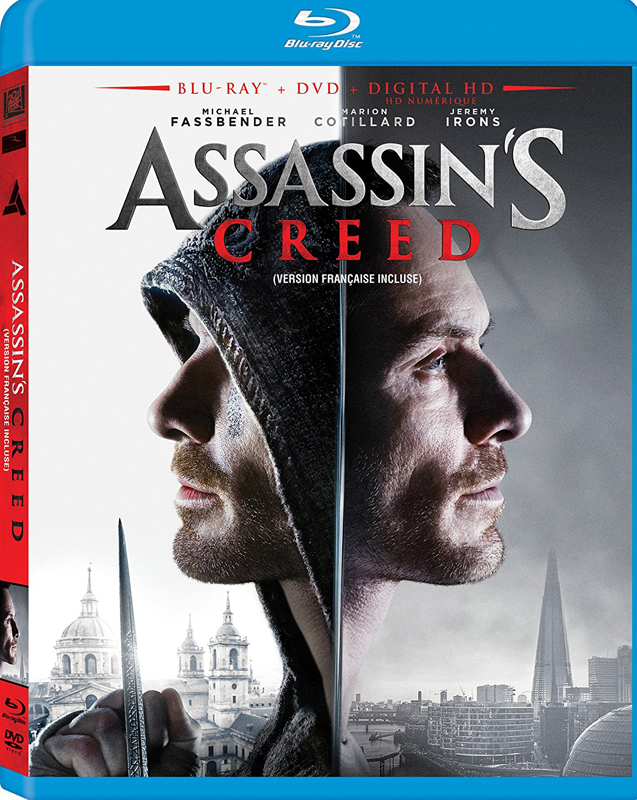 March 22, 2017 | 1 Comment
Assassin's Creed is now available on Blu-ray/DVD and Digital HD. Join the Assassins and add this to your action-packed film collection. Check out our review!
---
January 17, 2017 | 5 Comments
In a new clip posted to Twitter, Ben Affleck said he's had enough with all the Batman questions, calling them a "pain in the ass." Click to see the interview!
---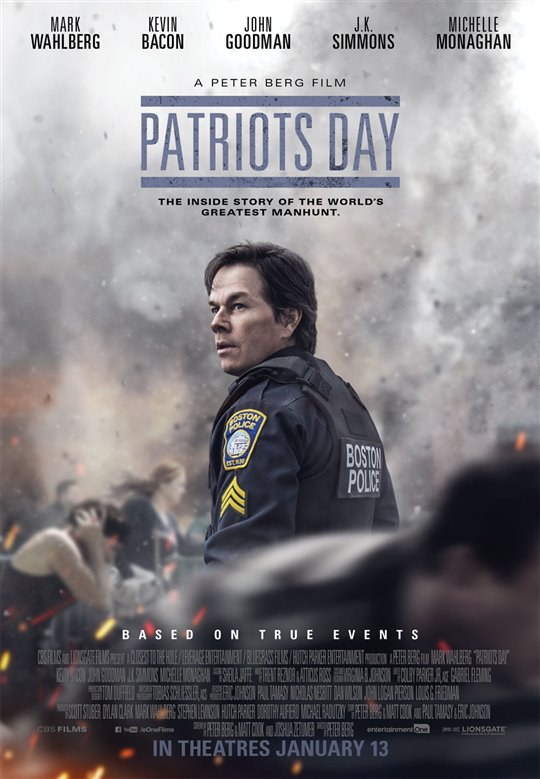 January 13, 2017 | 1 Comment
The New Year is in full swing and with it comes a fresh batch of flicks, including the true-story drama Patriots Day, the crime drama Live by Night, and more!
---