New on DVD – London Has Fallen and more
By Tribute on June 14, 2016 | 2 Comments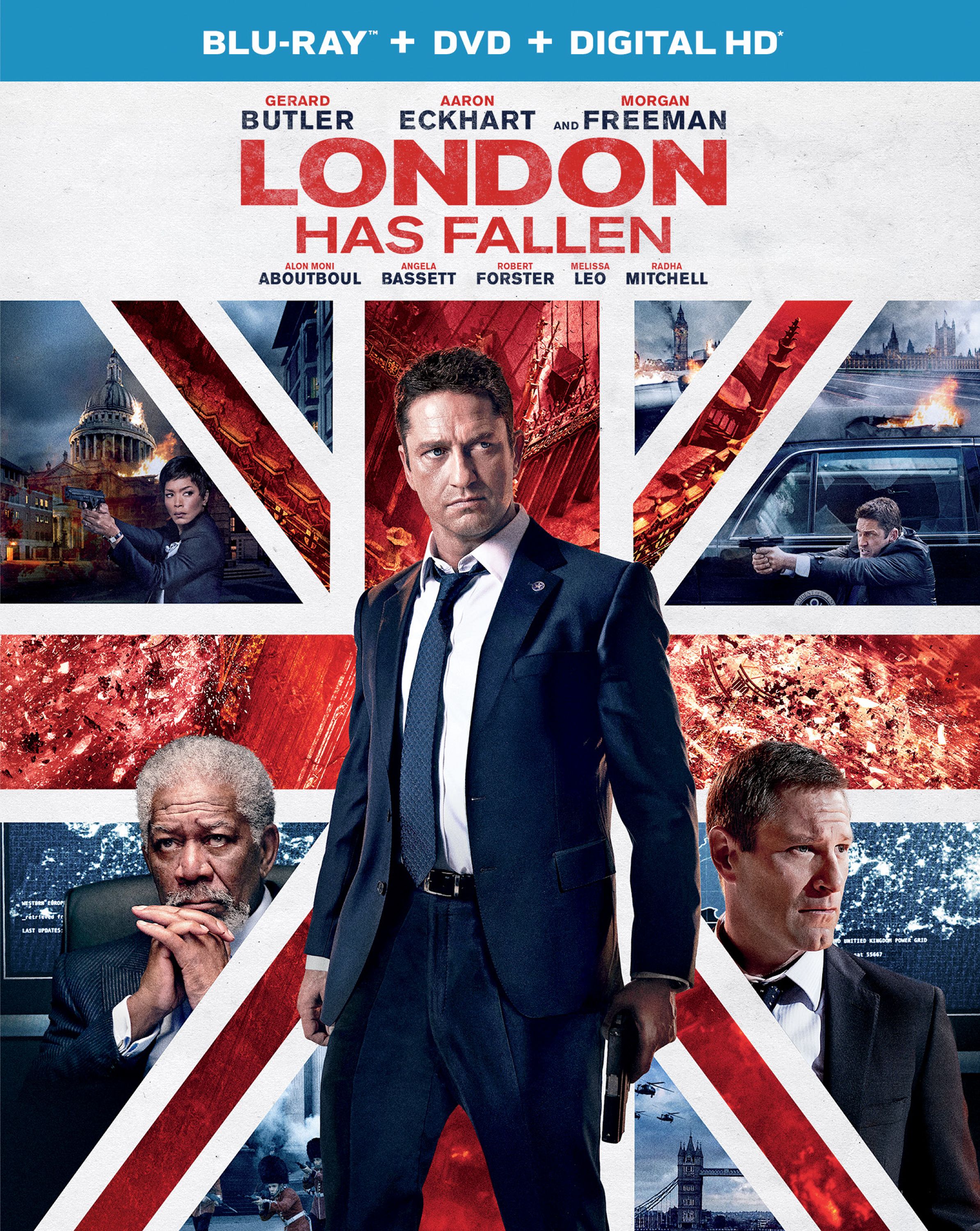 The summer is often regarded as a time when moviegoers flock to theaters to catch big-budget blockbusters. But with this week's batch of films getting DVD treatment, a case can be made that the season is also about movies launching onto home TVs everywhere.
The action film London Has Fallen leads the way and is followed by 10 Cloverfield Lane. The inspirational Eddie the Eagle, about real-life British ski jumper Eddie Edwards, and the Jesus Christ-based film The Next Messiah, are also ready to hit screens.
Check out the full list of films primed for home viewing below!
In London Has Fallen, the sequel to Olympus Has Fallen, Secret Service Agent Mike Banning (Gerard Butler) is in London for the British Prime Minister's funeral. The Prime Minister passed away under mysterious circumstances and all of the Western World's leaders are called to attend the funeral. Mike discovers that what appears as a well-intentioned funeral service turns out to be a plot to assassinate all the attending world leaders. President of the United States Benjamin Asher (Aaron Eckhart) and Banning are the only two who can stop the terrorists.
Trailer: London Has Fallen
A young woman (Mary Elizabeth Winstead) wakes up in a cellar after suffering a severe car accident. The man (John Goodman) who claims to have rescued her enters the scene and tells her a catastrophic chemical attack has left the outside world uninhabitable. She harbors her doubts and eventually musters the courage to escape, despite whatever dangers may lurk beyond the cellar walls. 10 Cloverfield Lane is not a direct sequel to 2008's Cloverfield, but has been dubbed "a blood relative" of the thriller.
Trailer: 10 Cloverfield Lane
Eddie the Eagle is a biopic about Great Britain's most famous ski jumper Eddie "The Eagle" Edwards (Taron Egerton), who finished last in the 70 metre and 90 metre events at the 1988 Winter Olympics in Calgary. Despite that, he became famous as an underdog and made appearances on TV talk shows around the world. Without any funding, Eddie paid for his own training and equipment. Although Eddie was the best ski jumper in Britain at the time, some in the ski jumping world felt he made a mockery of the sport, which led to the International Olympic Committee (IOC) instituting what became known as the Eddie the Eagle Rule, in which even when a competitor is the best in their country, they have to place in the top 30 percent in international events to qualify for the Olympics.
Trailer: Eddie the Eagle
This film gives one year in the life of young Jesus, son of Mary and Joseph and Son of God. When the film picks up, Jesus (Adam Greaves-Neal) is seven years old and deeply loved by Mary (Sarah Lazzaro) and Joseph (Vincent Walsh), despite their struggle to accept that Jesus is God's child. The film follows the family's return to Nazareth from Egypt, chronicling Jesus' understanding of His own divine nature and purpose, and showcases the family's conflict with the Romans, led by Severus (Sean Bean), who are desperately searching to kill Him. The Young Messiah is based on Anne Rice's novel Christ the Lord: Out of Egypt.
Trailer: The Young Messiah
In Hello, My Name is Doris, Doris Miller (Sally Field) meets John Fremont (Max Greenfield), her company's hip new art director, and sparks fly — at least for Doris. Although she was once engaged, she never married because her fiancé wanted to move to another city and she felt she couldn't leave her aging mother alone. In the cluttered house she shared with her late mother, Doris gets help searching the Internet from 13-year-old Vivian (Isabella Acres) — the granddaughter of her best pal Roz (Tyne Daly) — for information on her crush. Eager for all the experiences she missed out on, Doris begins showing up at places where John hangs out and wins over his friends with her quirkiness. Her new life gives Doris a new outlook, but her longtime friends and family feel she's making a fool of herself over a guy young enough to be her son.
Trailer: Hello, My Name is Doris
45 Years is the story of Geoff (Tom Courtenay) and his wife, Kate Mercer (Charlotte Rampling), who are preparing to celebrate their 45th anniversary at their country property in Norfolk, England. Everything is going pleasantly until Geoff receives an unexpected letter in the mail. The body of Katia, an old girlfriend who fell during a hiking trip with Geoff, has been discovered in the Swiss Alps after almost 50 years. The news causes hidden tensions to surface between Geoff and Kate. Geoff is consumed by the past and Kate by jealousy and uncertainty. As she battles to remain outwardly composed, Kate begins to wonder if she made a mistake all those years ago.
Trailer: 45 Years
William (Miles Teller) and Jillian (Anna Kendrick) are excited to start their first real, adult jobs fresh out of college. Will, at LA Weekly and Jillian, at Johnson and Johnson. On his first day, Will is disappointed to discover that LA Weekly has downsized — he's officially out of a job. Broke and under a lot of pressure from Jillian to "step up," Will frantically sends out his resumé anywhere and everywhere he can. Just as he's about to give up hope, he miraculously gets a job. Life is finally starting to turn around for the 20-something. That is, until he finds out Jillian has lost her job. Now the broke and desperate one, Jillian is forced to move in with Will and his sloppy, eccentric roommates. The coming-of-age comedy Get a Job explores the struggle that millennials know all too well — to get a job, and, most importantly, keep it.
Trailer: Get a Job
When inept, hapless Glasgow barber Barney Thomson (Robert Carlyle) accidentally kills a man, he gets help from his quirky, chain-smoking and hilarious mother (Emma Thompson) in order to get rid of the body. The two hatch a plan in The Legend of Barney Thomson to cover up the crimes but Barney, riddled with guilt, doesn't know what to do when the police start asking questions.
Trailer: The Legend of Barney Thomson
Set in in a small Minnesotan town in 1990, Regression follows detective Bruce Kenner (Ethan Hawke) and his investigation involving Angela Gray (Emma Watson). Angela is a young woman who accuses her father John (David Dencik) of being part of a Satanic cult that committed horrendous acts of crime against her. John admits guilt, despite claiming to have no recollection of it. Dr. Raines (David Thewlis), a psychologist, is enlisted to help recover John's memories. With his help, John is able to map out the disturbing events, piece by piece. Meanwhile, a terrified Angela insists she's in danger for talking to Detective Kenner and tells him he is now in danger as well, because of what he knows.
Trailer: Regression
When Brody Walker (Cody Hackman), a self-indulgent young action star, punches a TV reporter while in a drunken stupor, he's sentenced to shadow a police officer as part of a community service agreement. That police officer is David Hendrix (Dominic Purcell), a veteran New York cop temporarily ordered to restrict himself to apprehending drug dealers and other delinquents after being wounded while working with a Strategic Response Team. Initially, the two men seem incompatible. When David brings Brody to a secluded SRT post where he introduces him to former pals and the security chief (Danny Glover), they arrive just before a group of heavily-armed, determined mercenaries descend on the building in search of a highly sought-after something in the underground storage area. David, Brody, and a few SRT members are forced to fend off the mercenaries in order to survive.
Trailer: Gridlocked
Former football superstar Spencer Strasmore (Dwayne Johnson) becomes a financial advisor who focuses on handling the finances of other football players in Ballers: The Complete First Season. He finds the job trickier than it appears as he has to deal with spoiled players who have little control in public and/or who overspend, forcing him to lend them thousands of dollars out of his own pocket. Meanwhile, his girlfriend wants Spencer to get tested by a doctor to make sure he hasn't suffered any long term damage from being hit in the head over and over during his time on the field. He also suffers nightmares due to guilt at having ended another player's career.
Trailer: Ballers: The Complete First Season
---
---
---
---
Similar Articles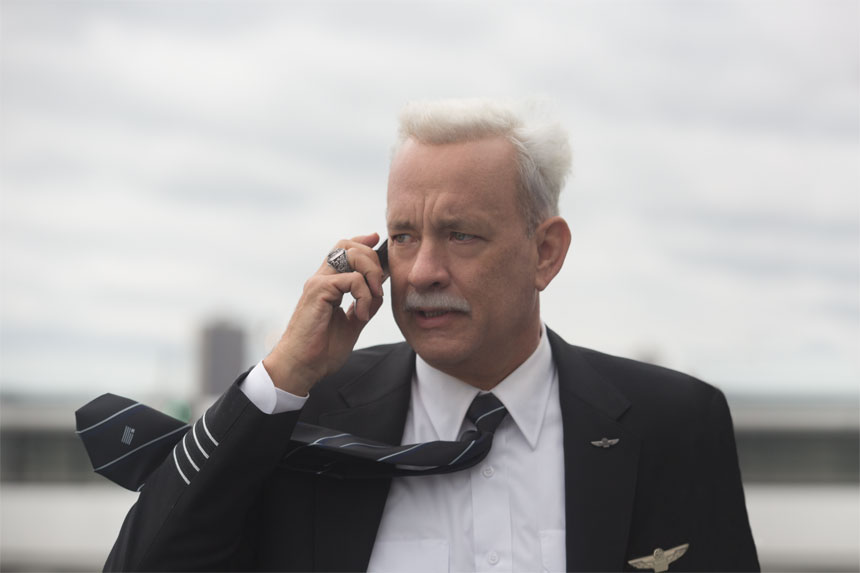 December 25, 2016 | Leave a Comment
Check out our count down of the Tribute.ca's most-viewed movie pages of 2016, which includes some of the year's most popular films (Hint: Leo and a bear).
---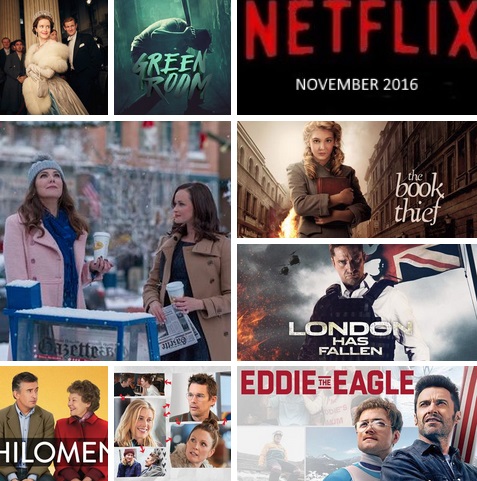 October 31, 2016 | 2 Comments
Check out what's new and exciting this November on Netflix, including the Gilmore Girls: A Year in the Life mini-series, as well as plenty of new movies!
---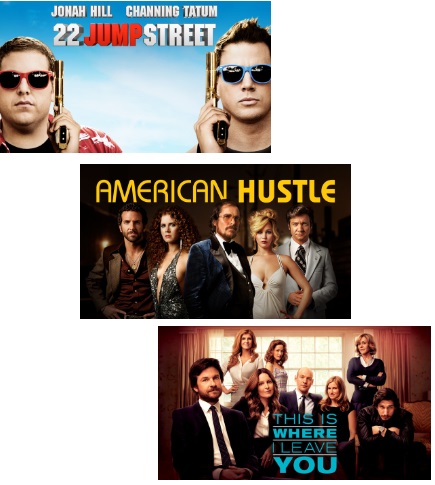 July 31, 2016 | 8 Comments
Here's your Netflix fix for August. New films include American Hustle, This is Where I Leave You and 22 Jump Street. Check out all the drama and comedy coming to the streaming channel!
---